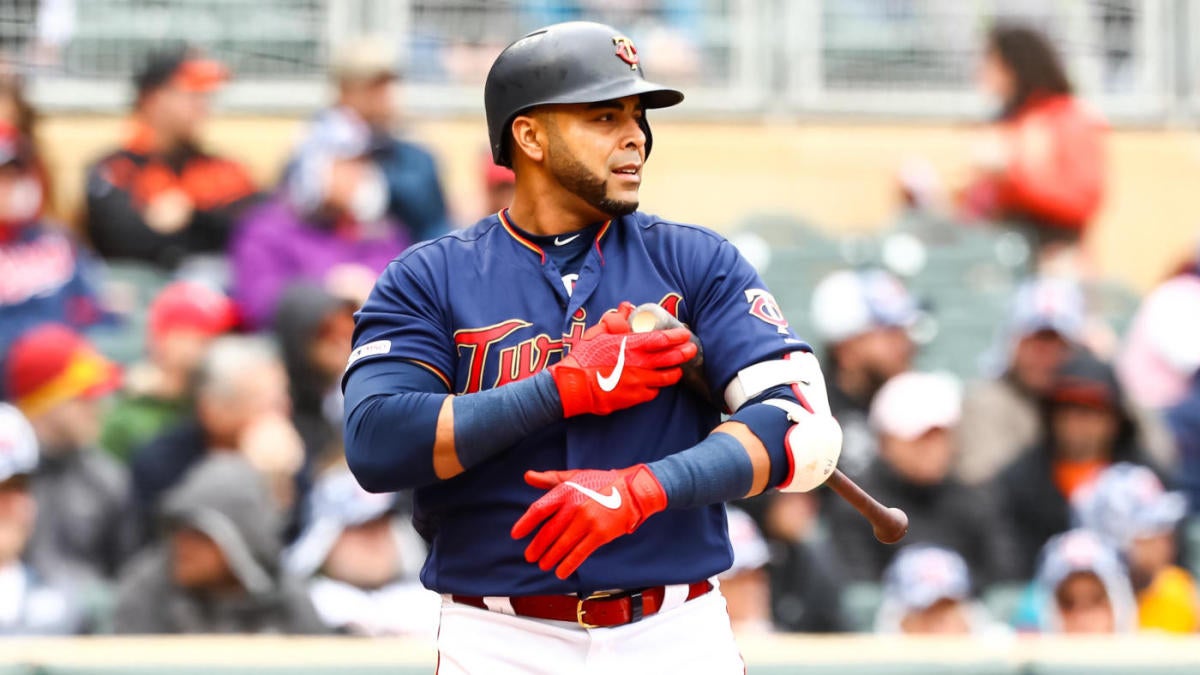 He's 34, which means it may be unwise to bet on sustained excellence. While it's possible that the decline that seemed to be in place prior to last season takes hold once again, Donaldson's quality of contact metrics at the plate paint an encouraging picture. Consider:
Win total projection, odds
2020 Sportsline projection: 35-25, 1st place in AL Central
World Series odds (via William Hill Sportsbook): 12/1
2019 record: 101-61, lost ALDS to Yankees
Projected lineup
Max Kepler, RF
Jorge Polanco, SS
Nelson Cruz, DH
Josh Donaldson, 3B
Miguel Sano, 1B*
Eddie Rosario, LF
Mitch Garver, C
Luis Arraez, 2B
Byron Buxton, CF
Yes, you can argue that, say, the White Sox will be somewhat better than they were last season, which distorts those numbers a bit. Still, even if we base things off the SportsLine projections for 2020, then the Twins will still play 34 games against teams that are forecast to have a losing record in 2020. They'll also play a total of 24 games against the Tigers, Royals, and Pirates, who figure be among baseball's worst. Combine the Twins' strong roster with that easy schedule, and it's fair to consider them something close to playoff locks.
All of those are encouraging signs when it comes to Donaldson's ability to repeat his 2019 performance in 2020.
Center fielder Byron Buxton, when healthy, has the potential to be an elite performer. He has power at the plate, blinding speed on bases, and top-of-the-scale defense in center. The problem is that Buxton, now 26, has so rarely been healthy. Just once, in 2017, has he played in 140 games in a season (he put up a WAR of 5.0 that year). Across five seasons in the majors, Buxton has been on the IL seven times, for everything from migraines to a groin strain. Buxton would've been questionable for the regularly scheduled Opening Day after he underwent surgery to repair a torn labrum in his shoulder. Thanks to the delay, though, he should be fully recovered and fully game ready. The hope is that he'll be able to stay healthy across the shortened regular season. That's far more likely than asking Buxton, given his history, to stay healthy across the full 162. If Buxton is able to stay off the IL for two months (plus the postseason), then the Twins will be a significantly better team because of it.
Projected rotation
Jose Berrios, RHP
Jake Odorizzi, RHP
Kenta Maeda, RHP
Homer Bailey, RHP
Rich Hill, LHP
Rocco Baldelli's Minnesota Twins last season barged to the second-most wins in franchise history, and along the way they set the all-time record for team home runs in a season. Unfortunately for the Twins and their rooters, however, the season ended in depressingly familiar fashion (more on that below). The consoling knowledge is that the Twins, with a strong core and after an active winter that saw them fortify the roster in a major way, are heavy favorites to repeat in the AL Central. Now let's take a closer look.
Projected bullpen
Closer: LHP Taylor Rogers
Setup: RHP Sergio Romo, RHP Trevor May
Middle: RHP Tyler Duffey, RHP Tyler Clippard, RHP Zack Littell, RHP Cody Stashak, RHP Matt Wisler, LHP Lewis Thorpe
Long: LHP Devin Smeltzer, RHP Randy Dobnak
Last season, the Twins ranked sixth in the AL in bullpen ERA but a more encouraging first in FIP, which better predicts future ERA than the past season's ERA itself does. Largely, the same unit is intact. The trade of Ryne Harper to the Nationals is a bit of a loss, but that's potentially offset by the signing of Clippard.
Donaldson's impact
Speaking of the Twins being postseason locks in 2020, the moment they qualify for the playoffs the story will become their ongoing postseason losing streak. It's almost impossible to believe, but the Twins — as of their ALDS sweep at the hands of the Yankees last year — have lost 16 straight postseason games (13 of them to the Yanks). They've lost 11 straight home playoff games (in two different ballparks). That streak stretches back to Game 1 of the 2004 ALDS when they beat the Yankees 2-0. Since then, it's been an unthinkable chain of October disappointments. Coming off a 101-win season and an active winter, the pressure is on the Twins to not just win a playoff game but also go deep into the bracket. Anything less and 2020 will be a disappointment.
On top of all this, the addition of Donaldson allows the Twins to move Miguel Sano off third base, where he was not an ideal fit defensively. Sano's bat will certainly play at any position. In that light consider Donaldson's addition to be a well targeted one that betters the Twins in the lineup and in the field.
Last season, Donaldson's average exit velocity of 92.9 mph ranked in the top ten percent of MLB.
His hard-hit percentage of 50.0 ranked in the top three percent of MLB.
His "barrel" rate of 15.7 percent ranked in the top four percent of MLB.
Based on quality of contact, Donaldson in 2019 had an expected slugging percentage of .536, which is higher than his actual mark of .521.
Back in January, the Twins made one of the boldest moves of the offseason when they inked slugging third baseman Josh Donaldson to a four-year pact worth million. Donaldson, 34, is coming off a strong bounce-back season with the Braves. He batted .259/.379/.521, which was good for an OPS+ of 127, and he racked up 37 home runs and 33 doubles in 155 games. Donaldson, possibly because he was finally healthy again after two years of significant injuries, also played more like his vintage self in the field, where he was once again a standout fielder at the hot corner. Add it all together, and he put up his highest WAR since 2016, when he finished fourth in the AL MVP balloting.
The Twins in 2019 were tied for the easiest schedule in MLB, with an opponents' average winning percentage of .482. The 2020 docket for Minnesota may be even easier. In the upcoming 60-game season, the Twins' opponents have an averaged 2019 winning percentage of just .449. That's an absurdly low figure for MLB, and it reflects the small sample of games and the regional schedule that the Twins will play,
Buxton's health
(* Sano and Astudillo have tested positive for COVID-19)
An easy schedule
The Twins aren't really accustomed to having an abundance of starting pitching, but that appears to be the case in 2020, as there's plenty of depth behind the ace Berrios. In addition to the five names you see above, there are Devin Smeltzer and Randy Dobnak. For now, they're likely ticketed for long relief, but each made multiple starts for the Twins in 2019. Veteran Jhoulys Chacin is in the 60-man player pool, and Michael Pineda is slated to return from suspension in early September. Sean Poppen is another option on the 60-man. In other words, the Twins have plenty of reinforcements should injury or ineffectiveness strike the rotation.
As noted above, the Twins boast a historically powerful offense. They hit 307 home runs last season, and this season Donaldson is new to the fold. So long as Cruz staves off age-related decline as he's done for so long, the Twins should once again be one of the most powerful teams in all of baseball. They were also one of the most power-dependent teams in baseball, as they ranked third in all of MLB in the percentage of their runs that was attributable to the long ball (51.22 percent). That's not really a problem, as it's something of a hallmark of the best teams. So long as the juiced ball remains in play in 2020, the Twins will score lots of runs and score lots of runs.
The postseason streak
Bench: INF/OF Ehire Adrianza, C/INF Willians Astudillo*, C Alex Avila, OF Jake Cave, OF/INF Marwin Gonzalez, INF Wilfredo Tovar, OF Lamont Wade Jr.