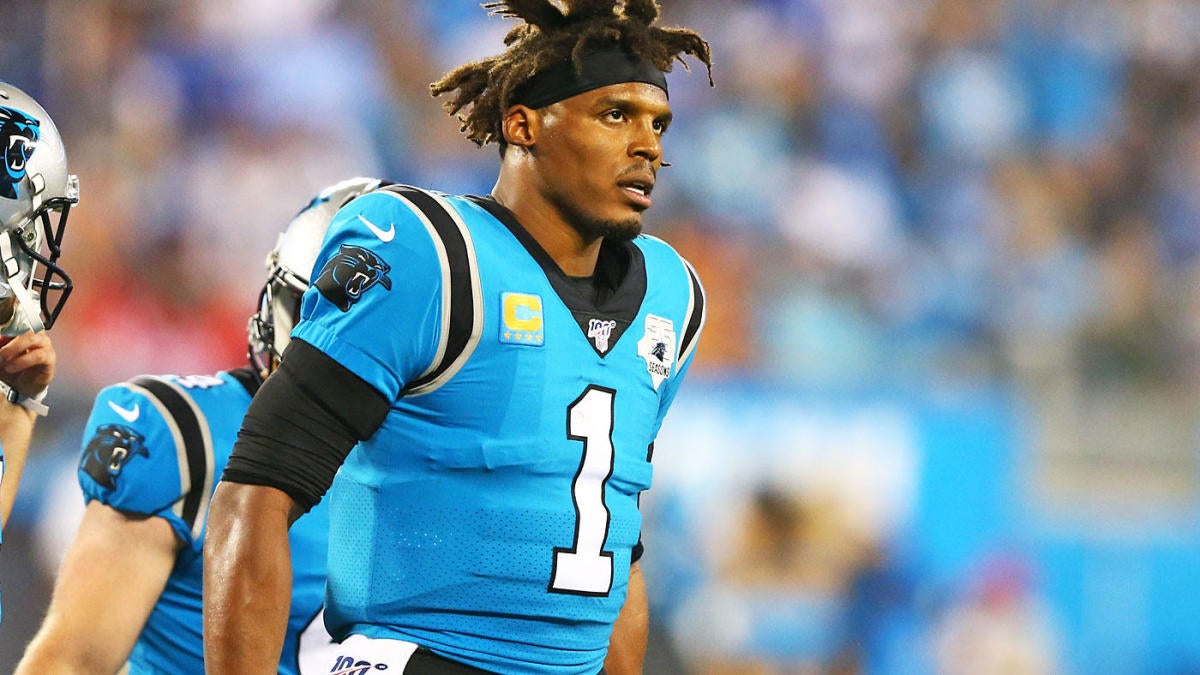 It took more than a week, but Cam Newton's one-year, $7.5 million contract with the New England Patriots finally became official on Wednesday after the quarterback passed his physical with the team. With Newton now on the roster, the Patriots were finally able to assign him a number, and in what may or may not be a surprise, the former Panthers quarterback was given No. 1.
On one hand, that news shouldn't really come as a surprise at all, and that's because Newton has been wearing the same number for his entire NFL career. However, the fact that he'll be wearing No. 1 in New England is slightly surprising, and that's because no Patriots player has ever worn that number under Bill Belichick.
Based on the Twitter reaction below, Patriots fans seem pretty excited that Newton will be able to keep his number.
Belichick has been the Patriots head coach since 2000, and in the 20 seasons he has been in charge, no player has worn No. 1, unless we're counting Pat Patriot, but I've decided we're not going to count Pat Patriot. Sorry, Pat.
I'm not sure if Pat has to get a new number, but if he does, I would personally go with 12 to spite Tom Brady.
As for Newton, once he dons his jersey for the first time, he'll become the first Patriots player to wear No. 1 since 1987. Only three players in franchise history have ever worn it, and they were all kickers.
The most recent Patriots player to wear it was Tony Franklin, who sported it during his four-year career in New England (1984-87). Franklin is a notable player in franchise history because he was the team's kicker during their first trip to the Super Bowl in 1985. Franklin kicked a 36-yard field goal against the Bears that gave New England an early 3-0 lead. However, Patriots fans don't really like to talk about the rest of that Super Bowl, which Chicago won 46-10.
Before Franklin, John Smith also wore the number for multiple seasons (1974-83). Smith is also a notable player in franchise history because he was the kicker in the famous "Snow Plow" game back in 1982.
Besides those two, kicker Eric Schubert also wore the number, but he only played in one game ever for the Patriots and that came back in 1987 when he took Franklin's spot during a players strike.
Thirty-three years after Schubert and Franklin wore No. 1, another Patriots player will finally be rocking it. To put that in perspective, Newton wasn't even born the last time the number was worn in New England. The good news for Newton is that he's not going to have to do much to go down as the best player in franchise history to ever wear the number.