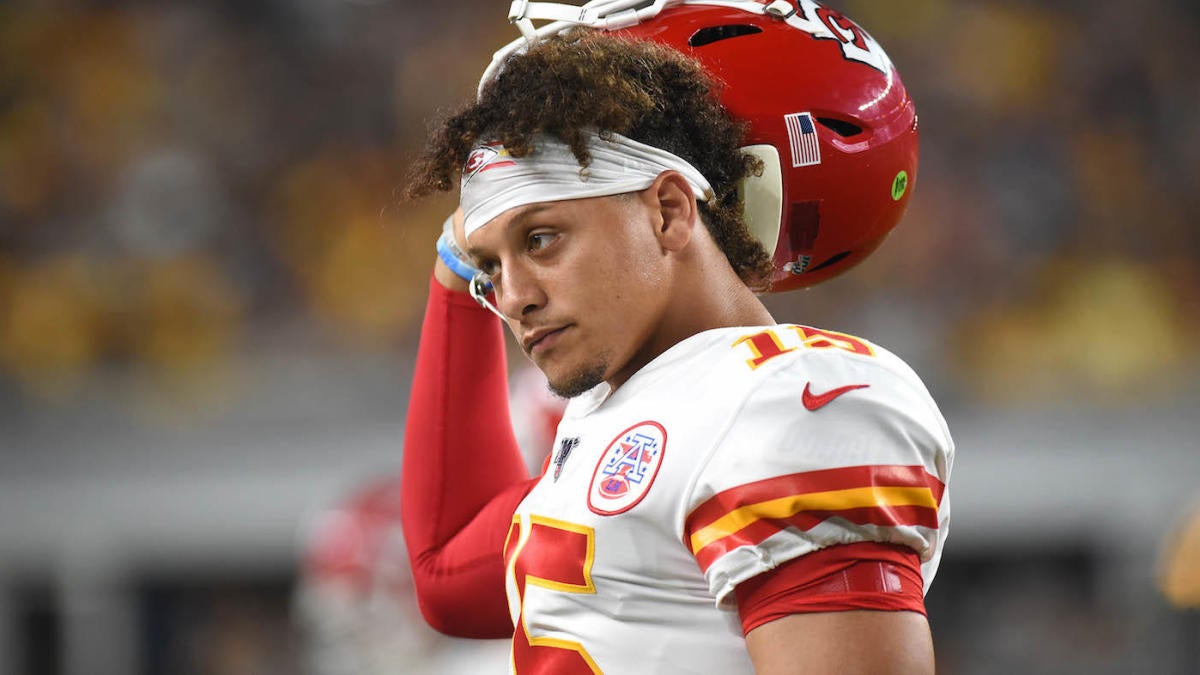 This NFL offseason has been unprecedented in many ways due to the ongoing COVID-19 pandemic, but it also has been different when it comes to contract extensions. Earlier this week, the Kansas City Chiefs signed quarterback Patrick Mahomes to a 10-year extension is worth $477 million (and can reach up to $503 million) with a $141.48 million injury guarantee. CBS Sports NFL Insider Jason La Canfora reported Mahomes' 10-year extension will be guided by a mechanism that ensures the quarterback's annual salary never drops below certain cap thresholds — in other words, it will always be above a certain percentage of the NFL's salary cap.
The former No. 10 overall pick in the 2017 NFL Draft has quite literally taken over the NFL in the span of two seasons and capped his 2019 campaign with a Lombardi trophy as well as the Super Bowl MVP award. Now, he is tied to the Chiefs for what could be the next 12 years. While Mahomes has now signed a contract containing the money he deserves, with his new deal come more restrictions about what he can and cannot due in his spare time. During a recent interview with 610 Sports Radio in Kansas City, Mahomes spoke about some of those physical activity prohibitions included in his new contract.
"I still don't think I'm allowed to play basketball," Mahomes said. "I'm sure baseball is not going to be allowed as well. I know there's a lot of them. They have like everything from jet skiing to, I don't know what all the things are. I read a lot of them. It's pretty much every physical activity you could possibly do. I'll probably be sticking with football and video games for now."
Sticking to football is probably a good thing for the face of the Chiefs franchise. Kansas City could be on the verge of a dynasty, and it would be incredibly unfortunate if that dynasty was ruined due to a rogue wave striking Mahomes' sea craft. Mahomes appears fine with these restrictions since he is locked up for the future, and the 2018 NFL MVP is focused on building a legacy bigger than himself in Kansas City.
"It's never been about the money to me," Mahomes said. "It's been about going out there and having success and building a legacy and doing it the right way. And I feel like now, I have that security knowing that the Chiefs believe in me and they believe in me long term. I can go out there and be the person I am on and off the field and have that trust and belief in me the whole time."