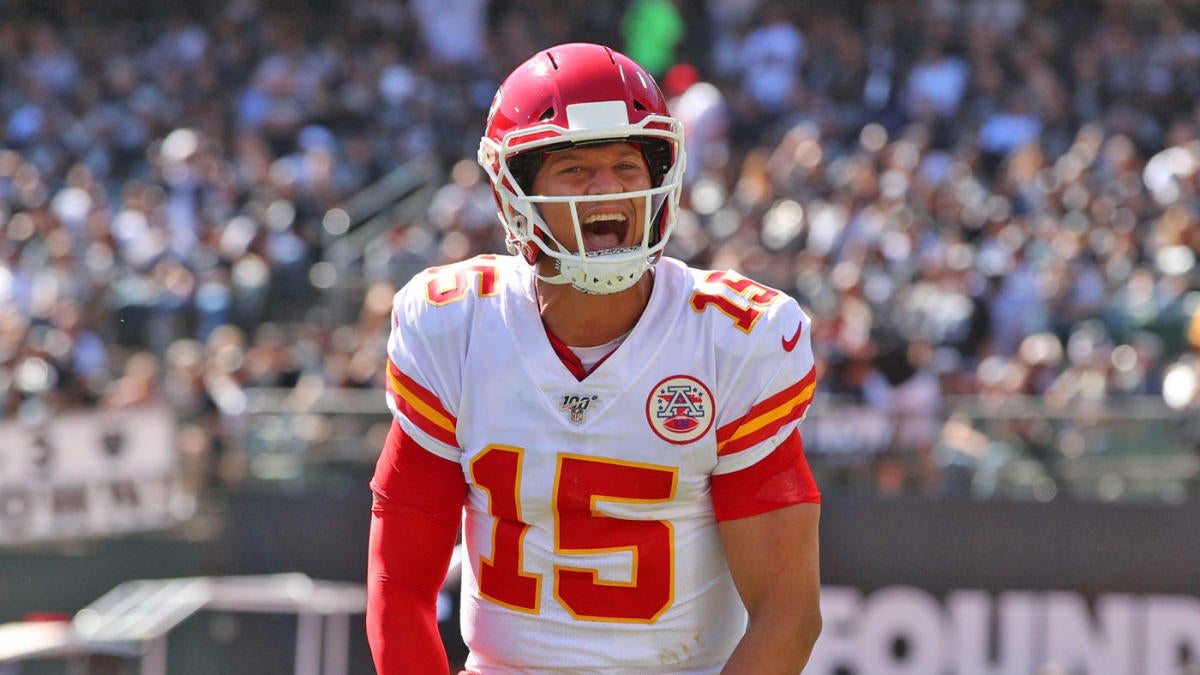 If Patrick Mahomes wanted to approach his contract status with the Chiefs with more of a shrewd business strategy, the reigning Super Bowl MVP would have waited out for quarterbacks like Dak Prescott and Deshaun Watson to set the market with their deals and, in turn, increase his negotiating floor. Instead, Mahomes took the road less traveled and decided to not only agree before his contemporaries but also inked a long-term deal that keeps him connected with Kansas City for the next 12 years.
Mahomes and the Chiefs agreed to a historic 10-year contract extension where he can earn a maximum of $503 million over its lifetime and includes $477 million in guaranteed mechanisms. Despite it being the largest deal in American sports history, this move is favorable to both the Chiefs and Mahomes, which the quarterback highlighted during a Zoom press conference regarding the deal on Tuesday.
"We were able to get this contract done in the right way that not only gives me the security that I've always wanted but also allows opportunities for the team to be great around me the entire duration of my entire career," Mahomes said. "And I have trust that things will get handled the right way as we go throughout this career and we will be in position to win a lot of football games and hopefully win a lot more championships as my career goes on."
Mahomes, who reiterated during the presser that he wants to spend his entire career in Kansas City, gave his initial reactions to the mega-extension on social media on Monday evening and noted that he and the Chiefs were "chasing a dynasty." With that goal in mind, he didn't want to hamstring the organization in giving him a deal that would later hurt the overall talent around him.
"I wanted the security to take care of my family and my future generations of family, but I also wanted to keep really good football players around me," he said. "I'm not going to sit here and lie and say that having a great football team around me doesn't help me when I'm on the field. So, I wanted to find the best way that I could to do that, and as we talked … they came to me with this idea and this concept … I knew this was going to be the right way to do it."
As CBS Sports NFL Insider Jason La Canfora reports, the Chiefs will be giving Mahomes rolling guarantees over the deal's lifespan, which is how it favors the club and keeps the overall cap hit a bit more manageable. By March of 2022, the 24-year-old quarterback will have received around $141.5 million in guarantees and will eventually reach that $477 million guaranteed threshold by 2031.
"You can't do this with every single organization," Mahomes said. "The stability and the culture that we have in the Chiefs organization, I had a lot of trust that I can do a contract like this knowing that we're going to have that same stability by the time I'm at the end of that contract."
Mahomes is only entering his third season as the Chiefs full-time starter under center, but he's already displayed greatness worthy of this historic deal. In just two years of starting, he's already passed for over 5,000 yards in a single season, won league MVP and is fresh of his first of what Kansas City hopes to be a number of Super Bowl titles. As long as he continues on the path he's on, this deal will be well worth it for both the Chiefs and Mahomes.