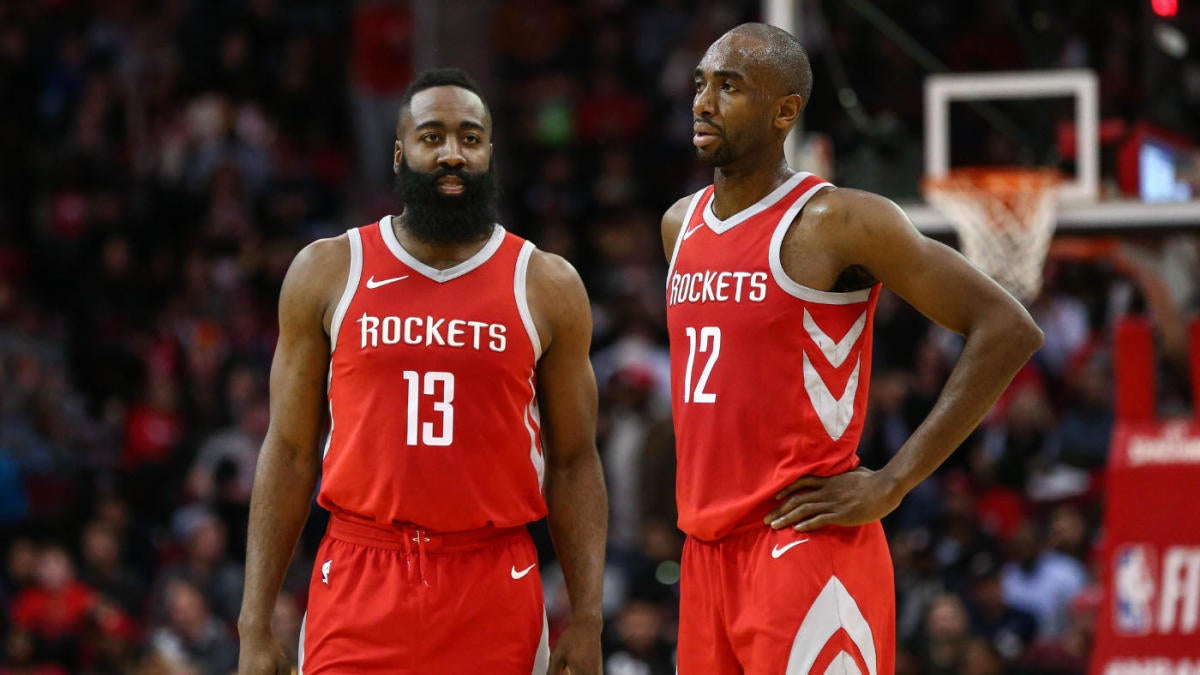 In 2017-18, Luc Richard Mbah a Moute was one of the best defenders in the NBA. His job, for the Houston Rockets, and for five teams in nine seasons before then, was to check anyone at any position at any time.
Mbah a Moute's one-season tenure with the Rockets began brilliantly and ended dreadfully. When Chris Paul interrupted a vacation in Mexico to recruit him over the phone, the plan was to field a team that could take down the stacked Golden State Warriors, with Trevor Ariza, P.J. Tucker and Mbah a Moute forming a Big 3 of switchable stoppers. Houston finished sixth in defense and defended at a league-best level when Mbah a Moute was on the court, but he hurt his shoulder just before the playoffs started. Any semi-serious basketball fan can tell you that Paul hurt his hamstring in the conference finals and missed the Game 7 loss to Golden State; any diehard Rockets fan can remind you that Mbah a Moute was a shell of himself and lost his spot in the rotation.
On Tuesday, Mbah a Moute officially rejoined Houston. (The reunion was first reported last Wednesday by The Athletic's Shams Charania.) He will replace another veteran defender, Thabo Sefolosha, who opted out of going to Disney World. He has played in just four games since that Warriors series, all for the Los Angeles Clippers in October of 2018. He missed the rest of that season with a knee injury that eventually required surgery, and he has been a free agent for the last 15 months.
Given all of that time off, it is uncertain what the 33-year-old Mbah a Moute will bring to the Rockets in Orlando. If he is even close to what he was before the injury, though, he will make a difference.
Mbah a Moute is 6-foot-8, but Houston was equally comfortable putting him on small guards and big wings. Here he is getting stops against Damian Lillard, Mike Conley, Victor Oladipo, Kyle Lowry and Tobias Harris:
His presence is one of the reasons then-assistant coach Jeff Bzdelik was able to institute a switch-everything scheme that season. The Rockets still play that way, but there have been changes: Mbah a Moute's college teammate Russell Westbrook has replaced Paul, and, by trading Clint Capela for Robert Covington, they've gone centerless. Philosophically, they have prioritized perimeter defense over rim protection, in hopes of recapturing the defensive magic they had two years ago.
In this context, Mbah a Moute could be a significant addition. Houston has been an average defensive team this season, but it has been slightly better than the sixth-ranked Philadelphia 76ers with Tucker and Covington on the court. To compete for a championship, it needs to play at that level consistently, a goal that will be more realistic if Mbah a Moute and Eric Gordon are healthy.
According to Cleaning The Glass, the 2017-18 Rockets played 418 possessions with Tucker and Mbah a Moute on the court without a true center. In those minutes, they had a plus-29.2 net rating and gave up just 103.4 points per 100 possessions, the exact same defensive rating the top-ranked Boston Celtics had (with garbage time removed). Here's a full minute of Mbah a Moute making defensive plays when teams tried to take advantage of their lack of size, starring Karl-Anthony Towns, Anthony Davis, Giannis Antetokounmpo, Jakob Poeltl, Fred VanVleet, Jusuf Nurkic and, again, Tobias Harris:
If Houston has that guy, it will be much better equipped to survive the minutes in which either Tucker or Covington is on the bench. It will also be able to play ultra-versatile lineups featuring all three of them. With or without a rejuvenated Mbah a Moute, the Rockets will enter the bubble as a sleeper pick at best to win it all. It feels risky to bet that a player who has logged 61 minutes in two calendar years can contribute to a contender, but it fits perfectly with the organization's swing-for-the-fences ethos. Imagine the payoff if they're right.