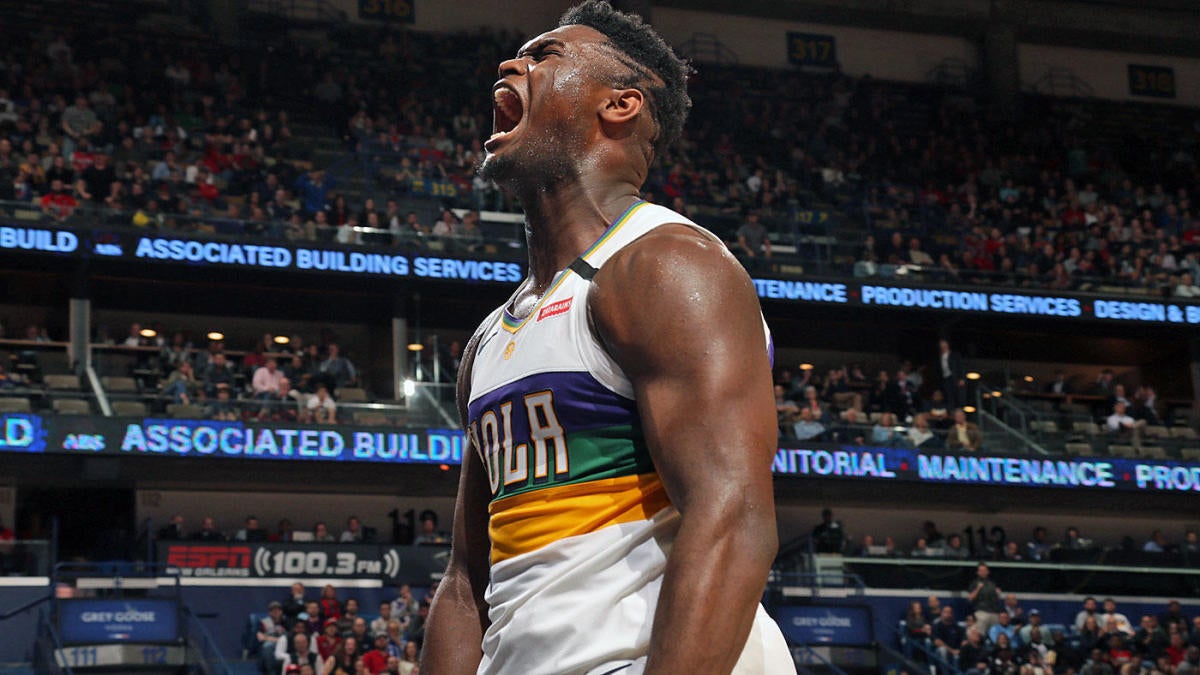 Hey, all you cool cats and kittens it's Shanna here ready to give you quite possibly the weirdest sports story of the day. It's 2020, which means nothing is really surprising, but a lot of people found it quite random when Carole Baskin from the Netflix documentary "Tiger King" wished NBA's Zion Williamson a happy 20th birthday.
We learned a lot about Baskin in the hit documentary, she lives in Florida, she has beef with Joe Exotic, she loves big cats and she may have killed her husband, at least that's the rumor (and meme). What we did not learn though, is that she's a New Orleans Pelicans fan. Or maybe she's a Duke fan?
Baskin posted a video to the 20-year-old, starting with her signature phrase, "Hey all you cool cats and kittens," her flower crown and a rather creepy tone.
Though I think saying, "All you cool cats and pelicans" would have been more appropriate.
Carole said:
"It's Carole Baskin at Big Cat Rescue and our guy Zion is turning 20 years old. The cool cats and kittens at overtime have loved watching you play and grow over the years and can't wait to watch you dunk on everybody in Orlando. We're always rooting for the coolest cat around, and that's Big Z, stay cool."
At first glance, Williamson and Baskin aren't that similar, but they have more in common than you think.
Yes, Big Z is 6-foot-6, 284 lb and Baskin is well, not, and Baskin doesn't exactly seem like a baller, but they do share a birthday.
Both being born on July 6, with Zion being born in 2000 and Carole born in 1961, makes the video make a little more sense, but it still left everyone kind of confused.
It's also Pau Gasol and Manny Machado's birthday, where are their messages?!
Their similarities don't stop at birthday though. They both represent animals, Williamson repping pelicans and Baskin wearing her Big Cat apparel.
They are both decently rich. Baskin is worth between $1 to $10 million, according to The Famous Data, putting her in the range of Zion, who is worth around $8 million.
I know, I'm stretching a bit on their similarities, but I'm just trying to make this whole thing less weird.
This may be the start of a beautiful friendship between the two.