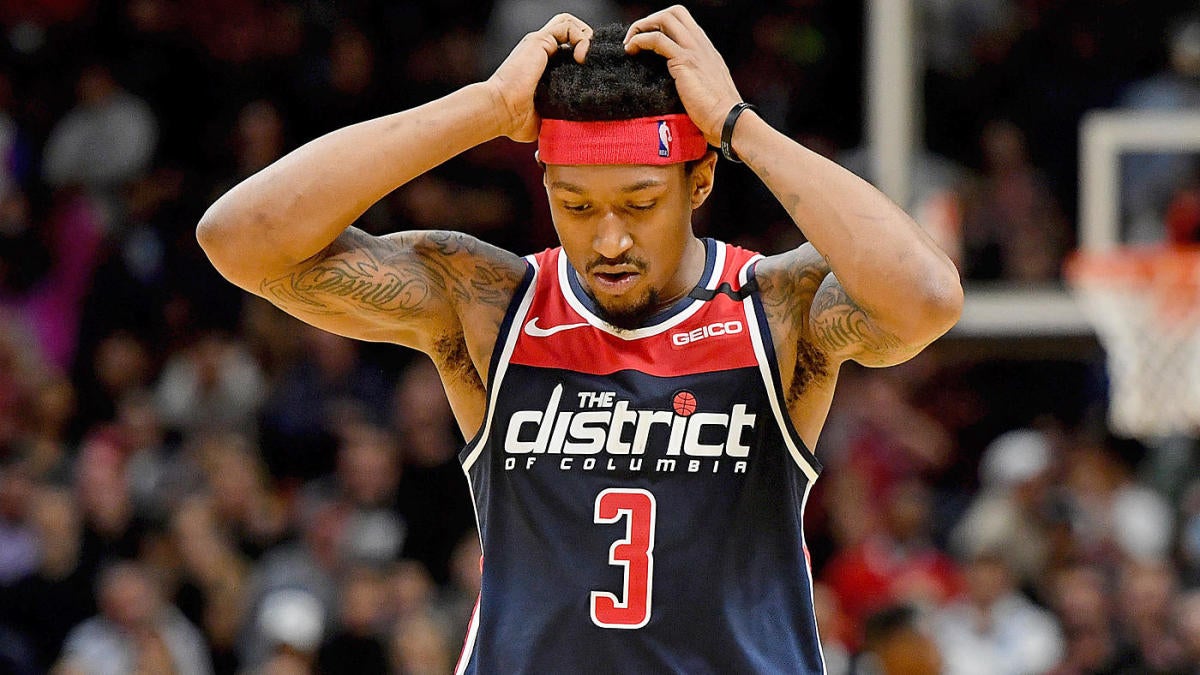 The Washington Wizards are set to be among the first group of teams to travel to Disney World on Tuesday when the NBA's plan to resume the 2019-20 season hits its next stage. Teams will be arriving at staggered times between July 7-9, with games expected to begin on July 30.
While Bradley Beal will be on the flight to Orlando with his team, it's still unclear whether or not he'll be suiting up with them later this month. During a conference call with reporters on Monday, Wizards coach Scott Brooks said Beal still hasn't decided if he wants to play. Via ESPN:
"No final decision," Brooks said when asked if Beal had decided on whether to play. "We are all still day by day."

"He's looking great. His physical condition has been pretty good and continues to improve every day, along with our other guys. We are all getting tested every day and as of right now, he's a go, and we are all going down there ready to compete and get better and play to get in a playoff position. He looks great."
Beal has long been wary of the league's plan to resume the season, suggesting months ago in an interview with Fred Katz of The Athletic that he was concerned about the amount of time players would get to really ramp up to playing basketball.
"The biggest, ultimate question in a lot of ways is when we come back to play, guys are gonna need time to get back right," Beal said. "In my mind, they need three or four weeks."
In the end, players will get about two-plus weeks of full practices in Orlando before the games begin, a timeline Beal said will lead to "sh—- basketball" and, potentially, injuries.
As such, it isn't surprising to see him considering sitting out, especially after Davis Bertans already opted out, and considering the position the Wizards are in. Sitting at 24-40, they're 5.5 games back of the Nets for eighth in the East and will have to get to within four games just to force a play-in tournament.
From there, they'd have to beat the eighth seed twice in a row just to earn a postseason berth, and their reward for doing all of that is going up against Giannis Antetokounmpo and the mighty Bucks. There's not much upside there besides the ability to claim another postseason appearance, and plenty of downsides should Beal suffer an injury.
While the love of the game might lead Beal to join his teammates on the floor in Orlando, it wouldn't be a surprise at all if he decides to sit out. In fact, that's probably what he should do.