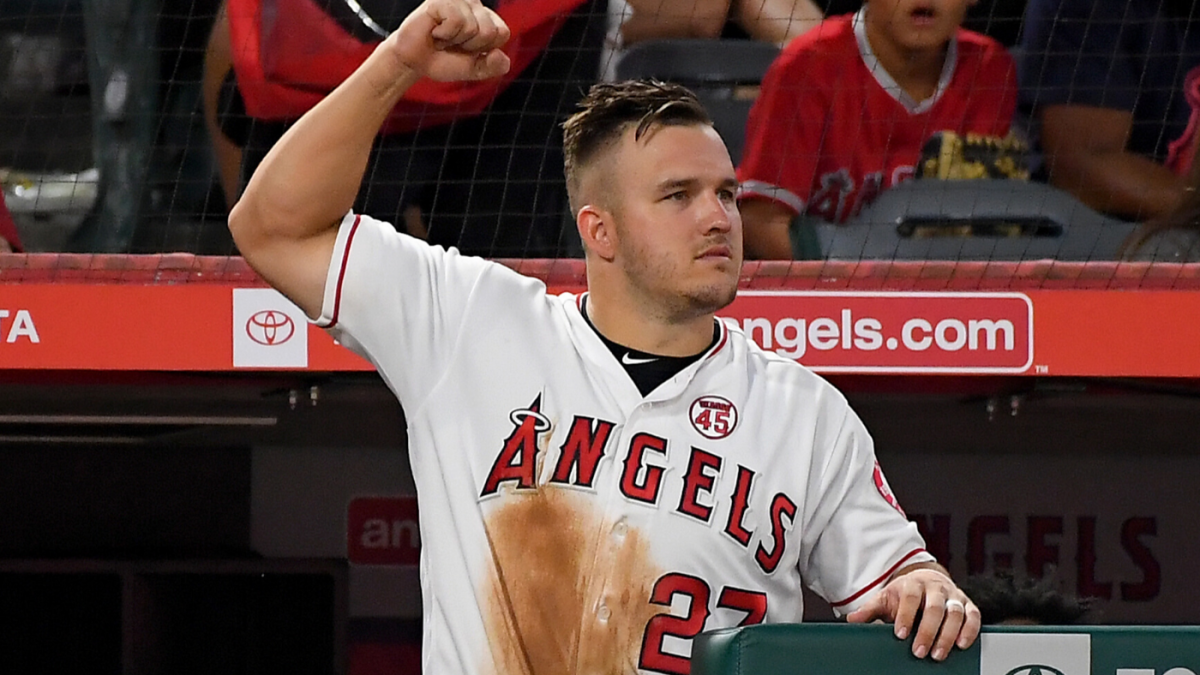 "If Mike Trout can wear a mask while running the bases, you can wear a mask going out in public," the captioned image read, with the hashtag "#WearAMask."
With players resuming team activities, we've been treated to a flurry of pictures and videos of players in uniform after a months-long absence of any form of Major League Baseball activity. One image that has been circulating the internet is of
Angels
superstar outfielder
Mike Trout
. The
reigning AL MVP
is seen running the bases all while sporting a mask. Trout's mother, Debbie, shared the image on Twitter with a message of her own. Debbie Trout's message is certainly timely.
Public health experts have recommended wearing face masks
in public to lessen the spread of COVID-19, but many people have defied the health guidelines and with
coronavirus cases surging
in parts of the United States — especially in Arizona, Florida and Texas — it's fair to wonder if MLB will be able to execute a season this summer.
Trout, himself, has even expressed concerns about playing the 2020 season amid the coronavirus pandemic
. Trout's wife, Jessica, wife is due to give birth to the couple's first child in August. He said that keeping his wife and future child healthy is his top priority, so he may elect to stop playing if an outbreak of coronavirus occurs in order to be sure he can be present for his child's birth. A positive test for COVID-19 could prevent Trout from seeing his baby for at least two weeks.
The 2020 MLB schedule is set to be released Monday morning
. Here are the
latest coronavirus-related updates for each MLB team
, including positive cases and players who have opted out of the 2020 season.
Major League Baseball players are gearing up for the start of an abbreviated 2020 season due to the
coronavirus pandemic
.
MLB
commissioner Rob Manfred imposed a
60-game season
after weeks of testy negotiations between the league's owners and the MLB Players Association (MLBPA). After the two sides
finalized health and safety protocols
, players began reporting for a second "spring" training last week.