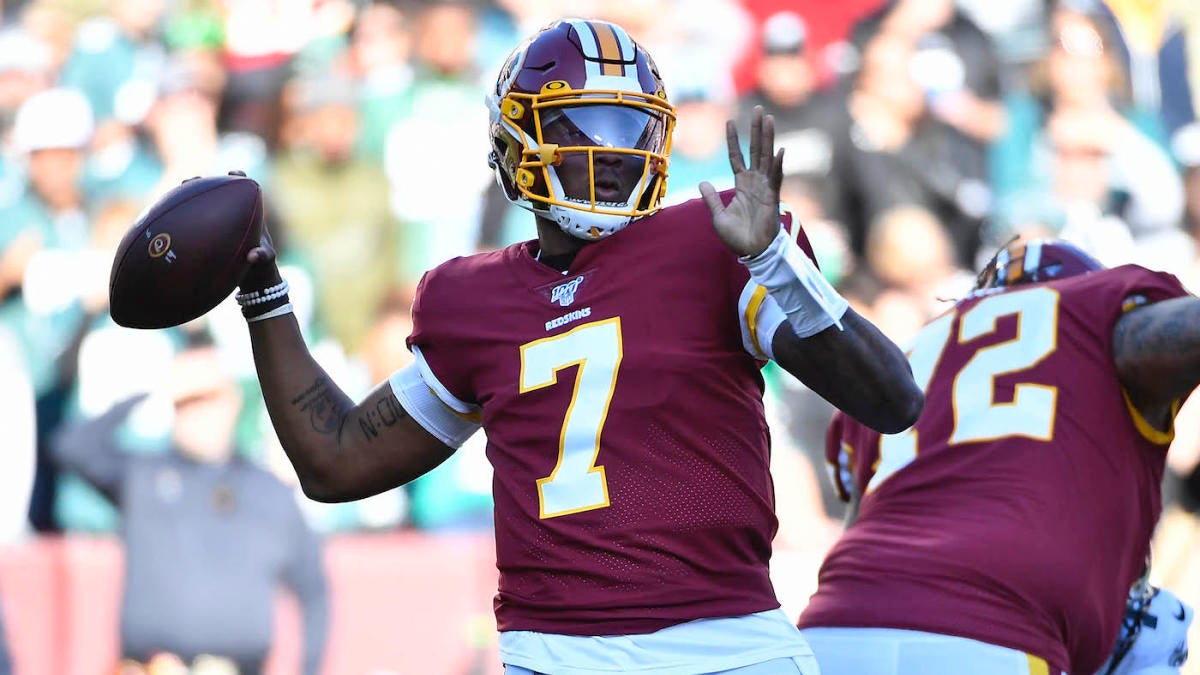 If Washington decides to change the name of the franchise, Dwayne Haskins is set to be the quarterback to usher in the new era for the organization. Haskins didn't offer much regarding the name change, but he has an early front-runner for a new name.
As CBS Sports colleague Jared Dubin pointed out in his listing of potential team names for Washington, the Redtails won a design contest a few years back and appears to be the leader in the clubhouse among fans. The Redtails have an intriguing history behind the name, a tribute to the to the planes flown by the Tuskegee Airmen, who were the first Black military aviators that served in the United States Army during World War II.
Three of the first five admitted airmen were from Washington, serving as a connection to the city and the armed forces. A few NFL team names are liked to their city's history (the Pittsburgh Steelers are an example), and the Redtails name could resonate with Washington if the franchise decides to make a change.
Washington has compiled a list of actions that indicate a name change could be coming over the past month. The team removed former owner George Preston Marshall's statue from outside RFK Stadium and removed his name from all official team material. The team also removed Marshall's name from the lower bowl at FedEx Field and decides to honor Bobby Mitchell, the franchise's first Black player, by retiring his number and renaming the bowl after him.
After a group of corporations (including Nike, FedEx and PepsiCo) whose investors requested that they end their relationships with Washington unless the team changes its name. The franchise released a statement the next day that they "will undergo a thorough review of the team's name. This review formalizes the initial discussions the team has been having with the league in recent weeks."
Haskins may not have much (if any) say in what the franchise's new name should be, but the Redtails nickname is gaining a lot of steam in the area. A change looks to be coming soon.