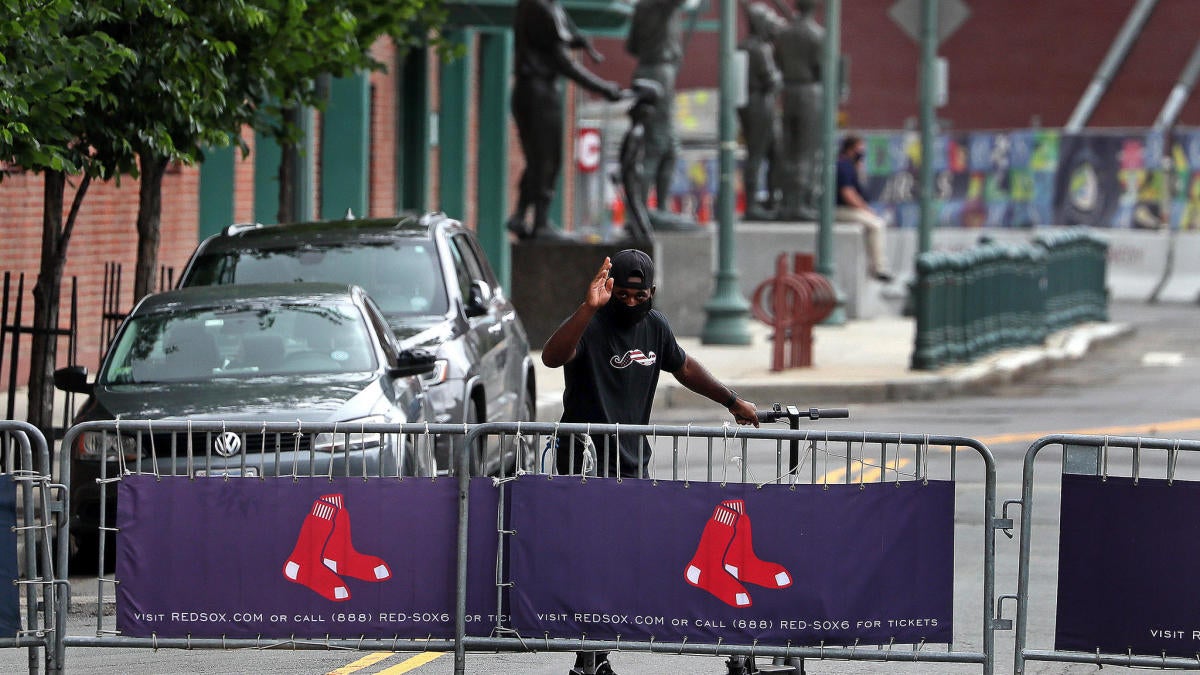 Aaron Judge
is back at it again.
Trying to stay calm is a trend.
Here are the defending World Series champions.
Not a bad view. Rolling up to Fenway Park. Pose for the camera. The three essentials: Mask, chain, bat. The
Phillies
quoted fictional Pennsylvania-native Michael Scott. Social distancing is also important. A Diddy classic to sum up the
Diamondbacks
being back at Chase Field. Sound up for this one. Yes, baseball is back, but we're still in a pandemic, so keep wearing your masks and washing your hands. Back at home with masks to match. Good news sports fans, baseball is officially (almost) back, back, back. The return to play plan
was not without a ton drama
, but
MLB teams
have finally reported to summer camp, which was postponed from the spring due to the
coronavirus pandemic.
Players began arriving to their respective parks and stadiums this week, and it is a beautiful sight to baseball fans and one that may feel too good to be true at first. Getting ready for the season. Smile for the camera! Seeing players actually walk up to stadiums together for "summer camp" definitely made the highly anticipated return of the sport feel more real. Here are some videos and snapshots of
MLB
stars returning to their respective ballparks: In late June,
MLB announced a 60-game season for 2020
, with Opening Day set for July 23 or 24. Before the season could get started, of course, players need to report to "spring" training, which was scheduled to begin on July 1. Hey Alexa, play "Home Sweet Home." I spotted zero trash cans. 2020 really is unprecedented. Guess who's back, back again.