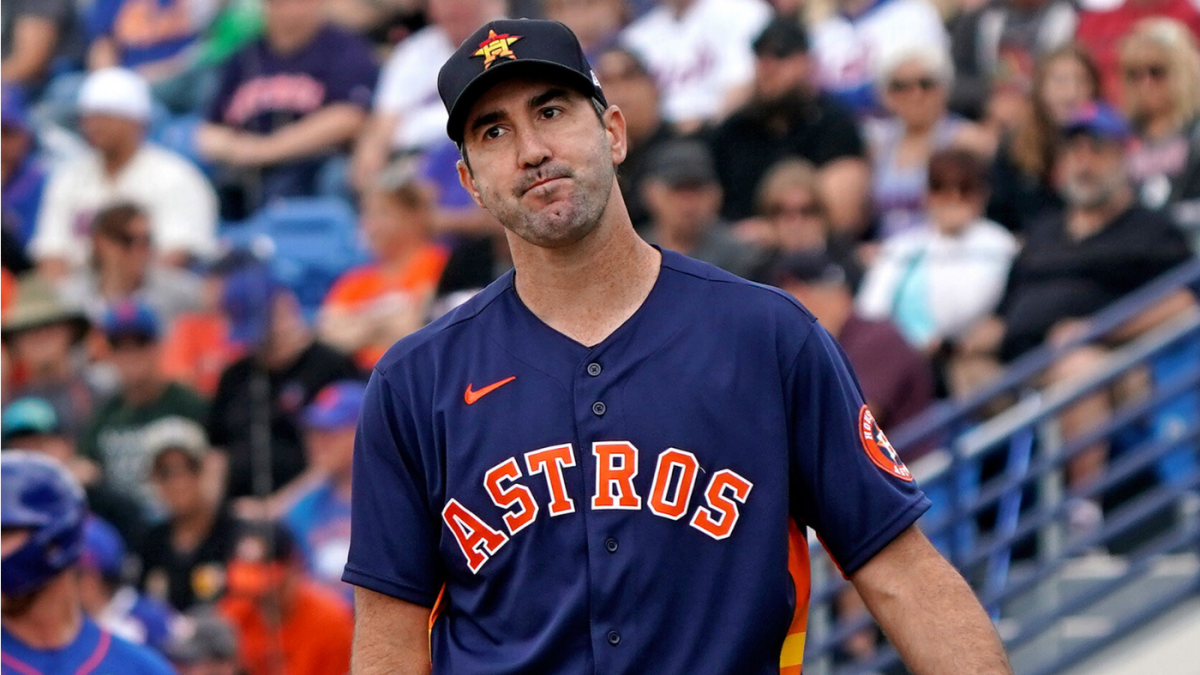 Dayn Perry:
I'll go with the reigning NL Central champs, the
Cardinals
. They've good pitching depth, which should be quite useful across a high-leverage 60 game regular season, but their offense is a major question mark, especially if top prospect
Dylan Carlson
doesn't emerge as a regular in the outfield. It's a unit without pronounced weaknesses, but it's also lacking a true impact bat. Obviously,
Paul Goldschmidt
can be that, but his apparent decline in 2019 is worrisome.
Katherine Acquavella:
I'll say the Minnesota Twins. The pressure is on for Minnesota in 2020 to avoid another early postseason exit, and go on a deep run. The club's last four postseason appearances were cut short by the
Yankees
and every series was a sweep: 2019 (lost ALDS 0-3), 2017 (lost AL Wild Card), 2010 (ALDS 0-3) and 2009 (ALDS 0-3). The Twins' postseason demons are real; Minnesota has 16 straight postseason losses.
Which preseason contender is most vulnerable in a 60-game season?
Mike Axisa: I thought the Nationals would be in trouble during a full 162-game season because they lost Rendon, their starters had a shorter offseason to recover from that heavy postseason workload, and they doubled down on older veterans over the winter. They were close to finished so many times last season and they deserve all the credit in the world for winning the World Series despite that. Just seemed like a formula they wouldn't be able to repeat. In a short season though, who knows? Especially now that their pitching got a nice long breather during the shutdown. I think the shutdown could help Washington's title defense.
R.J. Anderson: I've had a shaky feeling about Houston since springtime due to the team's lack of rotation depth. It's not apparent to me that it'll matter as much over 60 games, but I suppose it's possible. The argument goes like this: Zack Greinke and Justin Verlander have been innings sponges forever, yet even the most durable pitchers eventually break down. After those two, the Astros are banking on some combination of Jose Urquidy, Lance McCullers, Josh James, and so on to 1. stay healthy and 2. stay productive. Even their top pitching prospect, Forrest Whitley, is coming off a horrendous season. Brent Strom is a good pitching coach, and he'll probably be able to work his magic enough here for the Astros to get to the postseason. But it's definitely something to think about, and maybe even something to fear if you're a Houston fan.
Major League Baseball is on the way back. There is still a global pandemic to navigate, but commissioner Rob Manfred imposed a 60-game season last week, and spring training — "summer camp" — opened this week. Opening Day will be July 23 for some teams and July 24 for others. Hopefully the season can be completed safely and a World Series champion can be crowned. Between now and Opening Day my fellow CBS Sports MLB scribes and I will bring you a weekly roundtable breaking down, well, pretty much anything. The latest news, a historical question, thoughts about the future of baseball, all sorts of stuff. Last week we discussed our favorite Cinderella picks for the 60-game season. This week we're going to look at contenders that are vulnerable.
Matt Snyder: I agree with R.J. on the Astros. To pick a different one, though, I'll go with the champs. We just saw how reliant the Nationals are on starting pitchers in the playoffs with heavy use of Stephen Strasburg, Max Scherzer and Patrick Corbin both as starters and in relief. The No. 5 spot in the rotation is a big question mark and the bullpen isn't really too deep. With the starters not having time to get fully stretched out for the start of the regular season and bullpen depth taking on heightened importance, it's not difficult to see the Nats having a rough start on the mound. This isn't even getting into them trying to replace Anthony Rendon's offensive production with some combination of Starlin Castro, Eric Thames and Carter Kieboom (who does have big upside, but has never done it in the majors).
As for the roundtable question, I'll go with the Twins. I don't love their rotation depth — Michael Pineda has to serve the final 39 games of his suspension this year, so he won't be much of a factor during the 60-game regular season — and the weirdness of the shutdown and short season means that depth will be tested. There's some age-related risk in the middle of the lineup (Nelson Cruz and Josh Donaldson) and a few guys had what looked like career-ish years in 2019 (Mitch Garver, Jake Odorizzi, Jorge Polanco) that I'm not sure they'll repeat in 2020. I think the Twins will be very good this summer. I also don't think you have to try too hard to see everything going sideways for them.
Thanks to their offensive core, the Twinns will score plenty more runs in 2020. But Minnesota's lack of roster depth puts the team at-risk if any of its sluggers suffer injury or ineffectiveness in the two-month season.