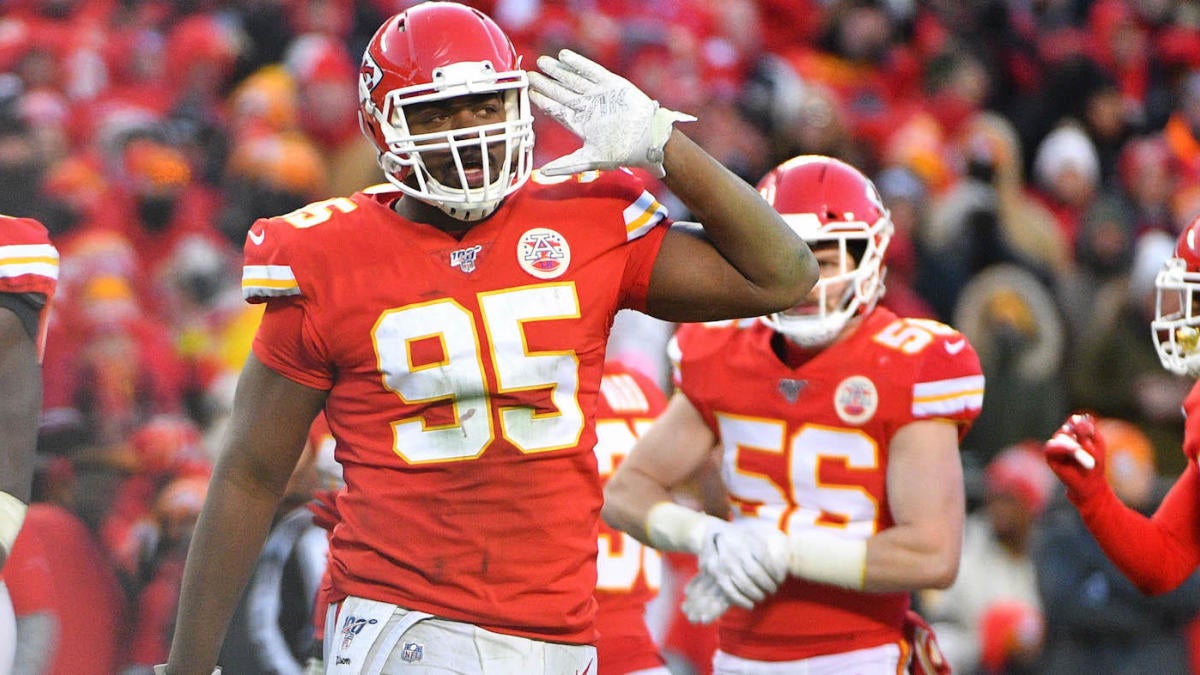 Chris Jones has made it clear that he wants a long-term contract before the start of the 2020 season. Jones, the Kansas City Chiefs' Pro Bowl defensive tackle, responded Tuesday night to an NFL Network report detailing his current contract situation. Discussing Jones, NFL Network's Mike Garafolo said that there is still "a lot of work" that needs to get done if the two sides are going to come to terms on a long-term deal before the July 15 deadline.
Jones, via social media, responded to the report while alluding to Le'Veon Bell's 2018 holdout with the Pittsburgh Steelers.
"Or I won't play. Le'Veon Bell told me about this."
Bell, currently a member of the New York Jets, sat out the entire '18 season after he and the Steelers could not come to terms on a long-term deal for a second successive offseason. After skipping training camp the previous summer after being franchise tagged, Bell ultimately decided to sit out the entire season after Pittsburgh tagged him again during the 2018 offseason. While the move cost Bell $14.5 million that season, he did eventually get his coveted long-term deal, signing a four-year deal with the Jets that is worth up to $61 million (with incentives).
There is a significant difference as it relates to Bell's previous situation and the one Jones is currently in. In 2018, Bell was on his second tag, which made a third franchise tag prohibitive. If Jones gets tagged again next year, there is the chance that he would eventually miss two seasons waiting for a long-term contract. That alone might ultimately convince him to play this season under the franchise tag if he and the Chiefs cannot come to terms on a long-term contract.
Jones, who was franchise tagged by the Chiefs on March 16, would make $16.1 million if he plays the 2020 season under the franchise tag. According to Garafolo, Jones believes that he is worth north of $20 million a season, which would make him among the NFL's three highest-paid interior defensive linemen. The Rams' Aaron Donald, at $22.5 million annually, is the league's highest-paid interior defensive lineman, followed by the Colts' DeForest Buckner, who makes $21 million annually, according to Over The Cap.
The 37th overall pick in the 2016 draft, Jones has recorded 33 sacks, 136 tackles, 37 tackles for loss, and seven forced fumbles in 61 career regular-season games. A Pro Bowl selection for the first time last season, Jones, who tallied a career-high 15 sacks in 2018, recorded nine sacks last season after moving from defensive end to defensive tackle. His play last season helped the Chiefs capture their first Lombardi Trophy in 50 years.