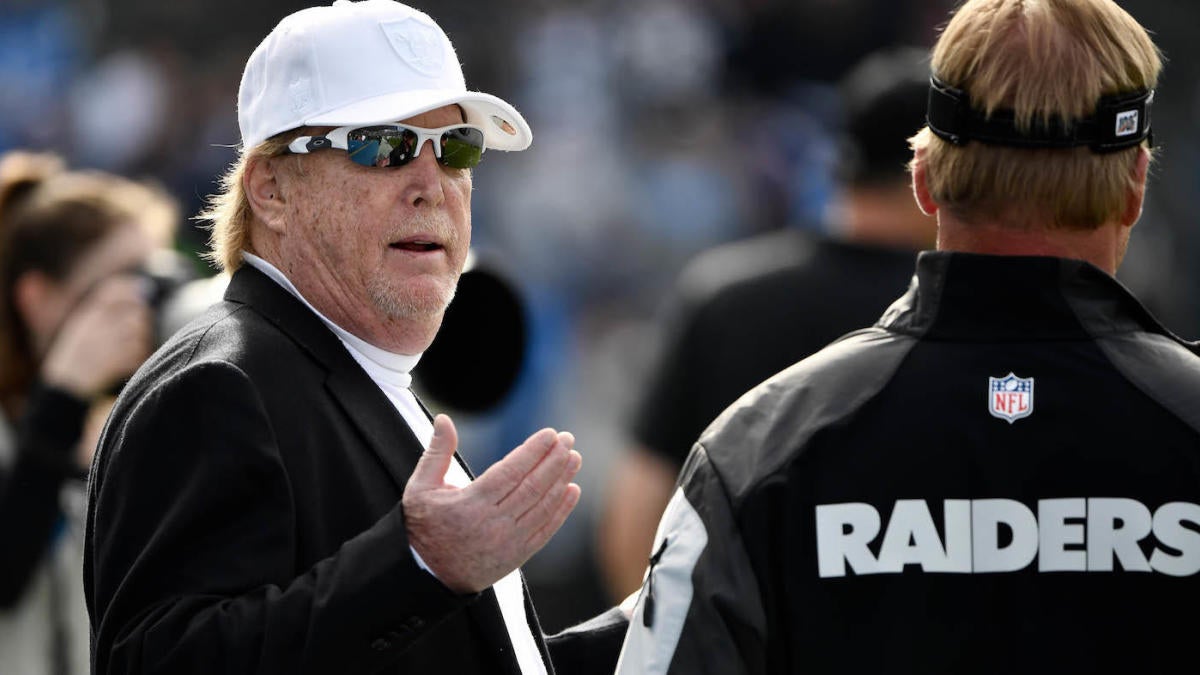 Many NFL teams are preparing to play in front of limited or no fans in 2020 thanks to the ongoing COVID-19 pandemic, but if it were up to Las Vegas Raiders owner Mark Davis, no one who roots for the silver and black would lose their seat this season. As Vincent Bonsignore of the Las Vegas Review-Journal reported, Davis not only "forcefully" opposed a recent NFL decision to tarp off seats closest to the field, but he remains hopeful the Raiders will still welcome all their fans to every game, even if it means the league operating inside "some form of bubble" to prevent the spread of COVID-19.
"I can't imagine telling one fan they cannot attend the opening game of our inaugural season in Las Vegas at the most magnificent stadium that they helped to build," Davis said, per Bonsignore. "Let alone tell 3,500 fans that their seats are gone for the entire season. Those seats in the front rows are some of our most ardent fans, including members of the famed Black Hole. You think I want to sell advertising on their seats?"
The Raiders owner added that a team executive proposed an alternative to the seat-covering measure, but the "league shot it down dismissively." And yet he remains committed to trying to fill Allegiant Stadium, which is still under construction for its 2020 debut.
"We're not ready to give up yet," he said. "We will do everything we can to see that all our fans are able to attend every game this season."
In the end, though, Davis is apparently still aware that filling the seats may not be possible and appears willing to follow the orders of local officials.
"What Gov. (Steve) Sisolak and the state of Nevada determine to be safe in the face of coronavirus after careful consideration, I'll abide by," he said. "And at the appropriate time, he may determine that it isn't safe for 100 percent of the fans to attend. At that point, I have to make a decision … Maybe it's all or none (with fans), because I'd hate to have to tell any of our fans they can't go to some or any Raiders games."
As for the league as a whole, Davis thinks the NFL could still be forced to make serious adjustments to its protocol if it wants to hold a full 2020 season.
"You can keep players from the fans, but you can't keep players from the players. That could be our Achilles' heel. Without some form of bubble, we may be asking for trouble."