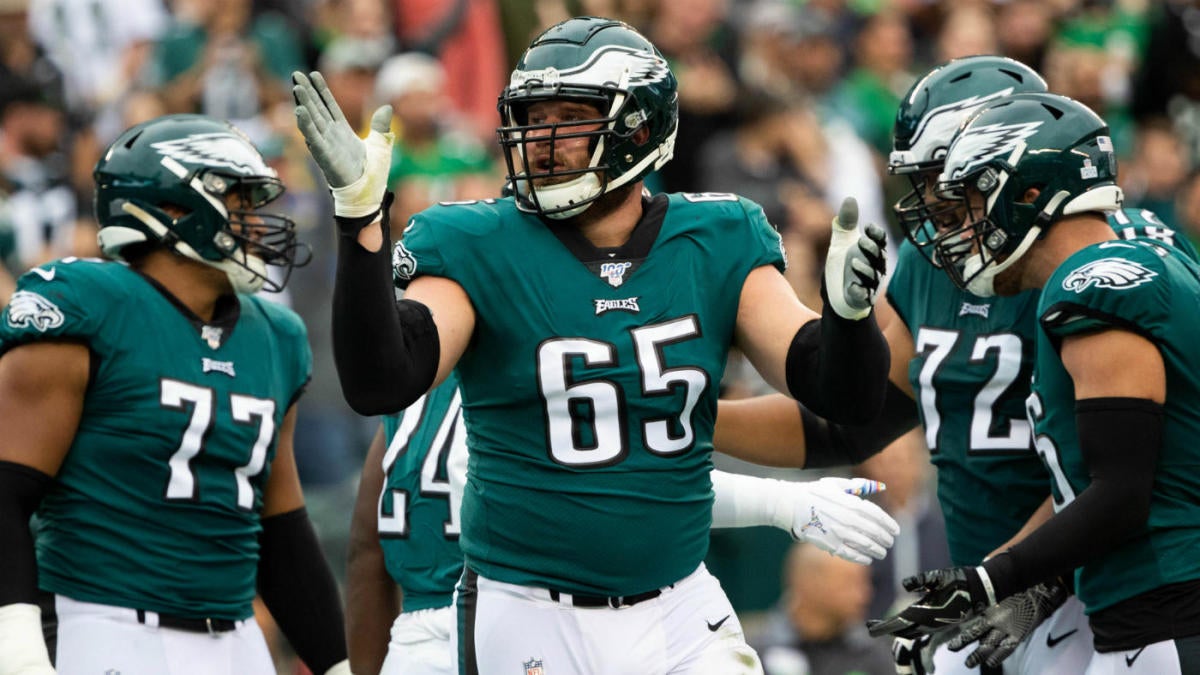 The United States has recently witnessed a spike in COVID-19 cases as many parts of the country try to return to normal life, and it's something that is worrying some people much more than others. For example, New Orleans Saints safety Malcolm Jenkins recently said that he was uncomfortable with the NFL planning on holding training camp in the coming weeks, and said that they don't have to rush a return to football. On the other hand, there are others who are encouraged by the NFL's efforts to host a normal regular season, and are more than ready to return to the field.
Jenkins' former teammate and current Philadelphia Eagles offensive tackle Lane Johnson is one of those players who is ready to return to football, and in a recent interview he said that he has faith the league will be able to figure out the safest way to conduct a regular season.
"With the circumstances, it's unlike any that we have been a part of," Johnson told Jeff Skversky of 6abc. "Really we just need to tackle it head on and do the best we can. As far as the testing — I'm sure that will be pretty frequent. You know, trying to limit outside sources as far as who we are making contact with. Ultimately we got to do it together, it's going to be weird but as far as moving forward, I think we will get it all figured out."
Johnson was then asked if he had specific concerns about his health and contracting the virus. He said somewhat, but contracting the virus is something everyone takes a chance on by leaving their house.
"I mean yeah," responded Johnson. "Ultimately it's a risk that we are all willing to take if you go outside of your house or whatever you're doing like going shopping. I've been doing a pretty good job at staying in the house and keeping my social distancing protocols in so yeah, with everybody it's going to be a risk that we are going to have to take and see what happens."
The 2020 preseason opener featuring the Pittsburgh Steelers and Dallas Cowboys was officially canceled last Thursday and the NFL is continuing to discuss reducing the preseason with the NFLPA. Apart from that, both training camp and the regular season are expected to start on time.