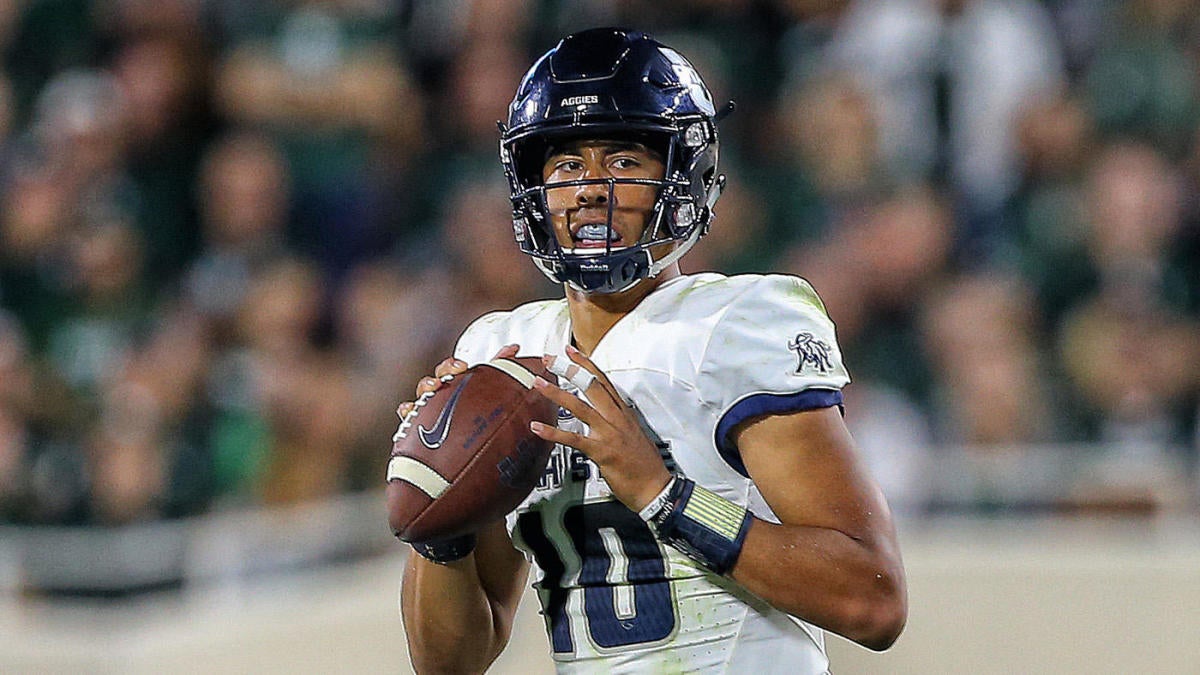 Many are still puzzled by the Green Bay Packers' decision to select quarterback Jordan Love with their first-round pick in the 2020 NFL Draft, but it's possible that the former Utah State star could see the field during his rookie season. While Aaron Rodgers' job under center is safe, maybe Love could find a role as a Swiss Army knife or trick play artist. Packers legend Brett Favre certainly thinks head coach Matt LaFleur should explore this avenue.
"I think there's ways to incorporate it much like Taysom Hill with the Saints," Favre told TMZ. "Use him as a halfback, a halfback pass, but occasionally let him run it just to show that you'll do that. Something like that."
Love is certainly athletic enough to run the read option with Aaron Jones and Jamaal Williams or even play a little bit of wide receiver — much like Hill has done in New Orleans. Hill has played quarterback, running back, wide receiver and even some special teams for the Saints over the past few seasons, and his athletic ability has actually led the Saints to a couple of wins, despite being known as just a gimmick player. Packers offensive coordinator Nathaniel Hackett even spoke on the possibility of the team having a set package of plays for Love earlier this offseason.
"I think everything's still so early to tell," Hackett said, via ESPN's Rob Demovsky. "Haven't even really gotten to sit in a meeting room at Lambeau. I haven't gotten to talk with him much or work face to face. I think there's so much yet to be seen. You never know. Anything can happen."
As for what Love can do right now, Favre encourages him to work hard and just be patient. His chance will come soon.
"Soak it all in and your time will come," Favre said.