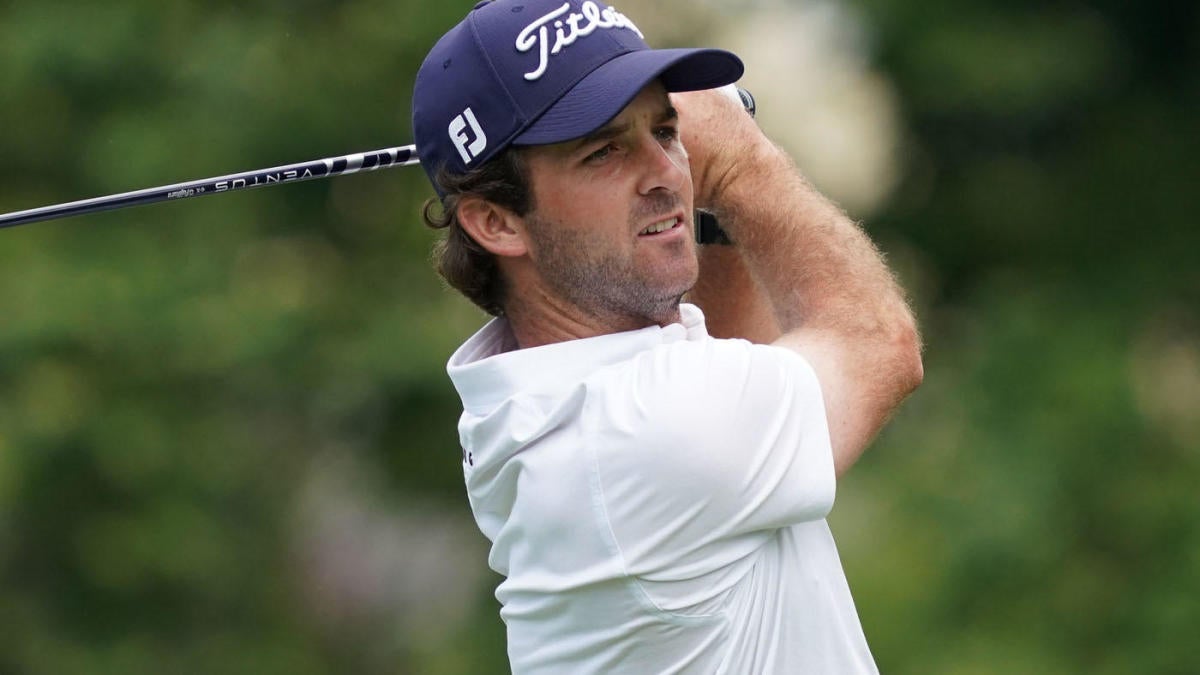 Denny McCarthy has joined Nick Watney and Cameron Champ as PGA Tour players who have tested positive for COVID-19. McCarthy has withdrawn from the Travelers Championship ahead of second-round action on Friday after shooting a 3-under 67 in Round 1. He was seven strokes back of leader Mackenzie Hughes.
Earlier this week, Champ withdrew from this event because he tested positive, while Watney withdrew from last week's event at the RBC Heritage due to a positive test. In addition to Champ and McCarthy this week, Brooks Koepka, Chase Koepka, Graeme McDowell and Webb Simpson all withdrew because of positive tests from people close to them.
"I was feeling pretty tired and sore after the round yesterday but didn't think much of it because I had practiced a lot Monday to Wednesday," said McCarthy in a PGA Tour statement. "Last night, I woke up in the middle of the night with additional aches and soreness and sensed something was off. I felt like the only thing to do was get tested at that point before I went to the course."
McCarthy played his first round at the Travelers with Bud Cauley and Matt Wallace, and they were expected to tee off together at 1:30 p.m. ET on Friday. Both Cauley and Wallace were tested Friday and their results came back negative, but Cauley withdrew out of an abundance of caution. A total of 16 additional tests were expected to be administered on Friday, with McCarthy as the lone positive result.
PGA Tour commissioner Jay Monahan addressed some of the concerns around positive tests and withdrawals in a press conference on Wednesday afternoon as the Tour implemented stricter protocols.
"I am very comfortable, very pleased, very confident in the health and safety program that we have, even though we've had positive tests," said Monahan. "In this world, I think that that's an expected outcome. We've learned a lot. We are continuing to refine, and to the point you're making about a responsibility, anybody that's leading a business, whether you're in sport or any other business, any other industry, it's all about trying to live in this world and be able to sustain your return in a world of COVID-19."
McCarthy is ranked No. 180 in the world and has played in all three events since the PGA Tour restarted amid the pandemic. His best finish was 66th place at the Charles Schwab Challenge two weeks ago at Colonial Country Club.