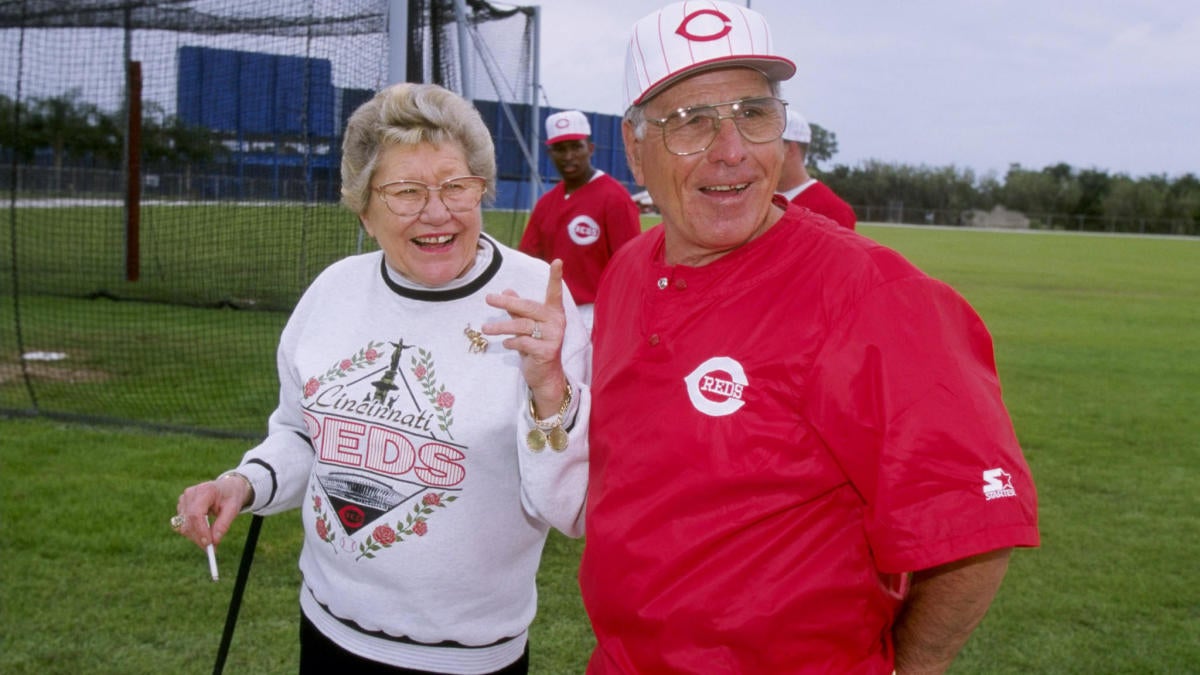 "Marge Schott's record of racism and bigotry stands at stark odds with our University's core commitment to dignity, equity and inclusion,"
Pinto said in a statement
. "My recommendation to the board to remove her name is grounded in the firm belief that speaking out against exclusion is as essential as speaking up for inclusion. I hope this action serves as an enduring reminder that we cannot remain silent or indifferent when it comes to prejudice, hate or inequity. More than ever, our world needs us to convert our values into real and lasting action."
The stadium was named after Scott following a million donation to the University of Cincinnati's athletic department back in 2006, following her death. In 1993, Schott was suspended from the day-to-day operations of the
Reds
for a full year and fined ,000 after it was found that she used racial slurs. At the time, Bud Selig said that Schott used
"the most base and demeaning type of racial and ethnic stereotyping."
University of Cincinnati president Neville Pinto also recommended the removal of Schott's name to the board. Schott was also accused of calling both Eric Davis and Dave Parker, former Reds outfielders, who are Black, "million-dollar N-words," openly talked about supporting Adolf Hitler and used ethnic slurs to describe Japanese people,
according to Fox News
.
The University of Cincinnati Board of Trustees reached an unanimous vote on Monday to remove former Cincinnati Reds owner Marge Schott's name from the school's baseball stadium immediately. This comes after former Cincinnati outfielder Jordan Ramey
started a petition to remove Schott's name from the stadium
earlier in June. At the time of the Board of Trustees vote, Ramey's petition had nearly 10,000 signatures.
Former
Boston Red Sox
infielder Kevin Youkilis, who attended the University of Cincinnati, said that he was once approached about having his name attached to the school's stadium but declined the offer because he didn't want to have his name associated with Schott.