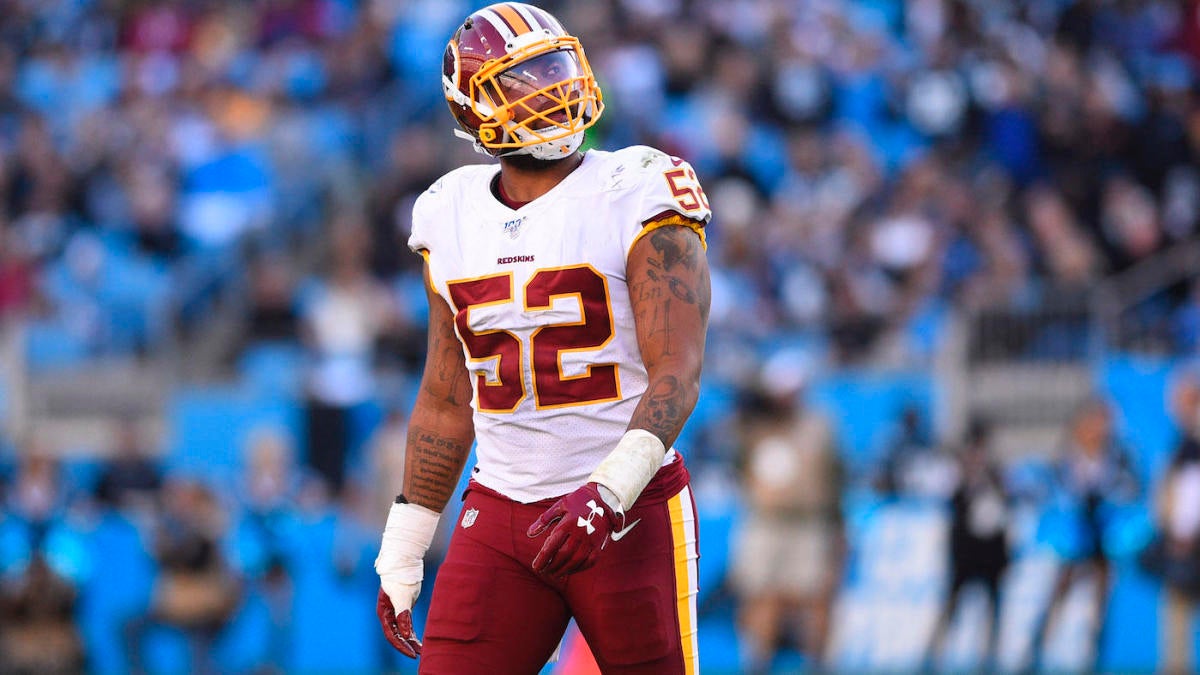 Washington Redskins linebacker Ryan Anderson has a big opportunity in front of him entering 2020. With Ron Rivera now as head coach, the Redskins will be trading in their 3-4 base defense for a 4-3, which means that many of the former pass rushers will be moving down to defensive end. That will allow Anderson to have a chance to start as one of the three linebackers this upcoming season. While he hasn't evolved into a key piece of Washington's defense up to this point, he has always played aggressively — almost to a fault.
During a recent episode of the Redskins Brawl podcast, former Washington tight end Garrett Hudson shared a pretty wild story that happened a couple of years ago during practice. Hudson said that Anderson would frequently play aggressively against his own teammates, and after one practice session, he said something many would consider either awesome or concerning.
"I remember a conversation in the hot tub after practice and I was like, 'Dude, why are you going so hard all the time?'" said Hudson. "And, this is a quote, this is verbatim, he said, 'If I can remember my grandkids' names then I didn't play the game right.' So he is a lunatic. He has the mentality to play the inside linebacker position."
Anderson certainly has recorded his fair share of big hits since being selected in the second round of the 2017 NFL Draft. Just last year, he was ejected after knocking out Carolina Panthers tight end Greg Olsen with a helmet-to-helmet hit.
Anderson has recorded just four starts in 43 career games, but has made 77 combined tackles, six sacks and recorded 15 quarterback hits. While it's not rare to see players retire in order to protect their health, Anderson clearly doesn't want to leave anything left in the tank whenever he does decide to hang up the cleats.