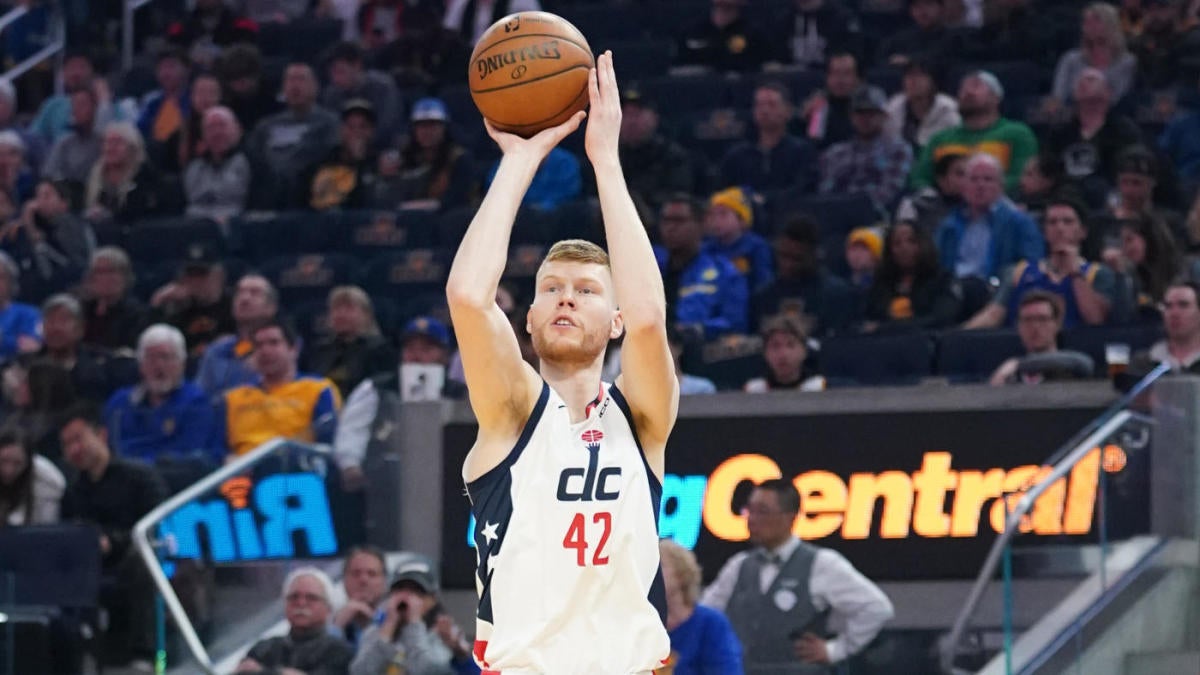 The 2019-20 NBA season is set to resume in Orlando late next month, with the first games scheduled for July 30. But with cases of the coronavirus surging in Florida, an invigorated social justice movement and concerns about the quarantine bubble set-up, the plan is facing serious obstacles.
With such valid concerns, the league has stated that no players will be forced to go to Orlando, nor will they be in breach of their contract if they decide not to go. However, unless said player is declared "excused" or "protected" for health reasons, they will not be paid for the games they miss. "Excused" or "protected" players will not have their salary reduced if they don't play.
Starting on June 23, a one-week transaction window will open, allowing all 30 teams to sign or waive players, as well as convert two-way players to full contracts. Players who did not play in the NBA this season will be allowed to sign deals — for example, J.R. Smith and Jamal Crawford are eligible — but those who played overseas cannot join a club.
From July 1 until Aug. 14 — the end of the regular season or "seeding" games — teams in Orlando will continue to be allowed to sign replacement players for anyone who tests positive for the virus or decides to sit out.
So far, we have already seen Davis Bertans and Trevor Ariza decide to sit out, and it wouldn't be a surprise to see more players join them. Players have until June 24 to notify their teams if they plan to opt out of playing the remainder of the season, and teams must certify their traveling party by July 1.
As the situation develops, here's a look at the players who won't be traveling to Orlando, as well as some who seem to be on the fence:
Bertans was in the midst of a career season when the pandemic halted play, and as an impending free agent is set for the biggest payday of his life. As a result, he's wisely choosing to skip Orlando. Perhaps things would be different if the Wizards were a contender, but they'll need something of a miracle to even qualify for the playoffs, and if they do that their reward is likely getting smashed by the Milwaukee Bucks. With his injury history and the surging virus, there's no reason for Bertans to make the trip.
One of the league's extensive health and safety protocols for the bubble environment mandates that no guests or family members will be allowed in Orlando until after the first round of the playoffs is complete. As a result, Trevor Ariza will not be joining the Trail Blazers. Due to a custody situation, Ariza will instead stay home to care for his son. It's a noble and extremely understandable decision.
Irving is out for the season after undergoing shoulder surgery in March, so he won't be playing basketball anytime soon no matter what. But even if he was healthy, there are no guarantees we would see Irving on the floor in Orlando. The Nets guard has been one of the most vocal players in recent weeks, making it clear that playing basketball right now would be too much of a distraction from the myriad issues of police brutality and racial and social injustice. "I don't support going into Orlando," Irving reportedly said during a recent call with players. "I'm willing to give up everything I have (for social reform)."
The veteran center is enjoying a renaissance as a back-up big man in Los Angeles and is in a position to win the first title of his career. Still, he's undecided about coming back, saying in a recent statement, "I would love nothing more than to win my very first NBA Championship. But the unity of My People would be an even bigger Championship, that's just to (sic) beautiful to pass up."
Avery Bradley — G, Los Angeles Lakers: Undecided
Along with Irving, and his teammate Howard, Bradley has been one of the driving forces of the player movement to think about postponing the rest of the season. The group released a list of demands, which included improved hiring practices for Black coaches and front office workers, as well as donations to affected communities. "We don't need to say more," Bradley said. "We need to find a way to achieve more. Protesting during an anthem, wearing T-shirts is great, but we need to see real actions being put in to the works."
Winslow took a more direct approach than most players have so far, calling out both the league and the players association on social media for what he feels is a lack of care for their health and safety. "This s— ain't even bout basketball or our safety anymore," Winslow wrote. "All about the Benjamins baby. Not sure if they really care if we get corona. FOH @nba @nbpa." During a discussion with Caron Butler, John Wall and Danny Green on the NBA's Twitter account, Winslow later added, "I don't know if it's the smartest way to come back right now. I'd love to fight this fight for social injustice and these other things, but to be completely honest, I'm a little iffy about Orlando."