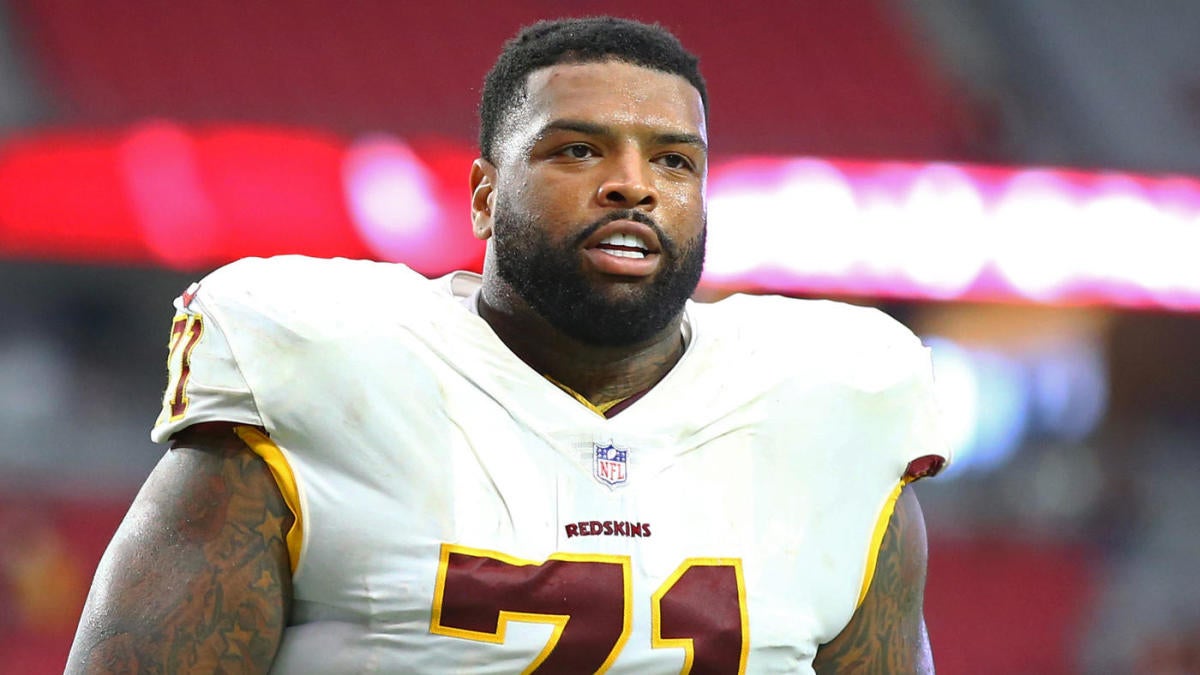 After sitting out all of last season due to a medical dispute with his former team, Trent Williams now appears all set to go for the 2020 campaign. Williams was traded to the San Francisco 49ers during the 2020 NFL Draft, and he has now passed his physical and signed a reworked contract with the team. According to a report from NFL Network's Ian Rapoport, Williams will have half of his $12.5 million 2020 salary guaranteed. Previously, none of it was guaranteed.)
Earlier this offseason, Williams said that he was actually prepared to return to the Washington lineup after he was not traded prior to last year's deadline, but the team's decision to place him on the non-football injury list was the final straw. Williams had been sitting out due to grievances he had with the team's medical staff regarding a cancerous growth on his head that private doctors later found to be life-threatening.
"The competitive juices started to flow, so I was really prepared to make my return last year," Williams said, per NFL.com. "I know all of the things that had went on and just being in that facility, being around teammates, being around the guys you fought with and bled with for some many years. It was almost impossible for me to fight the urge not to just want to get back on the field. I was literally waiting on my new helmet to come in. I was getting ready to kind of gear up and it was going to be somewhat of a surprise to some, but I think for the people who know me best they know how competitive I am.
"I was under the impression my new helmet was coming in that Tuesday, and then I was put on the NFI that Saturday, I believe, or Friday, I don't remember. I was put on NFI right before I could even get the helmet to get back out there. It was a bummer but figured it was just how it was supposed to work out."
Williams takes over the left tackle spot in San Francisco from longtime lineup fixture Joe Staley, who announced his retirement on the same day the 49ers landed Williams in a trade with Washington.