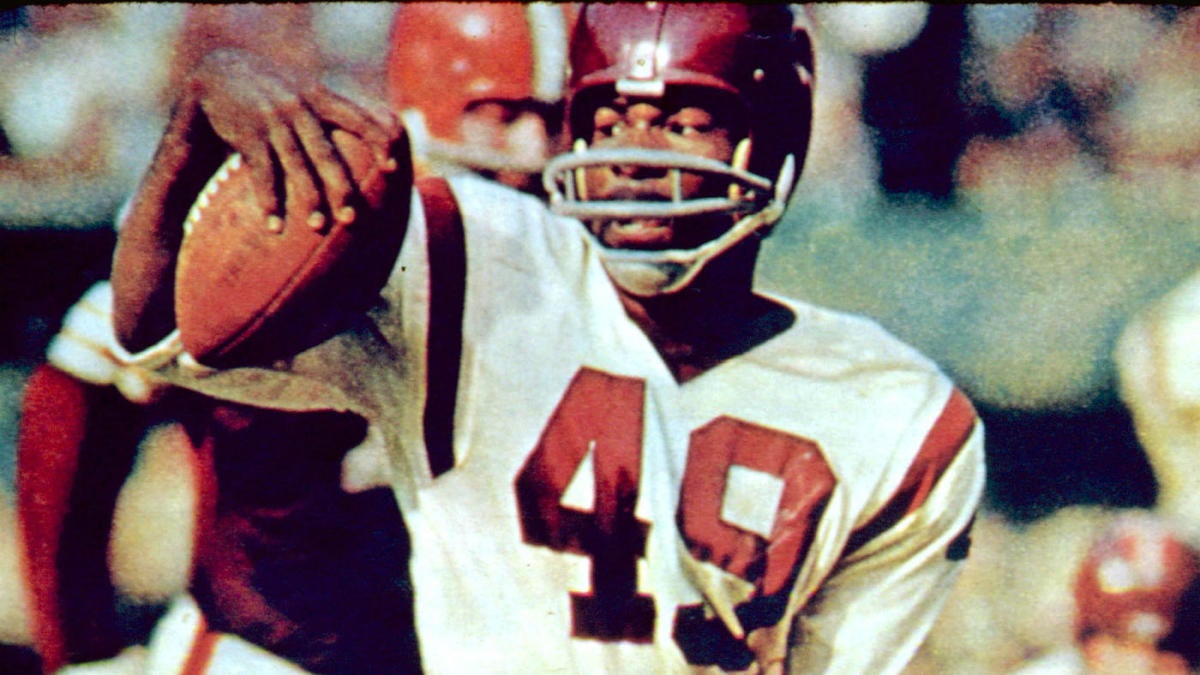 In a long overdue move, Bobby Mitchell is finally getting his number retired. Mitchell, who was the first African-American player to ever play for Washington (along with John Nisby and Ron Hatcher, who joined the team the same season), was the team's star wide receiver from 1962 through 1968 and also worked for the team as an executive from 1969 through 2002.
He will become only the second player in franchise history to have his number retired, along with Sammy Baugh.
A four-time Pro Bowler (three with Washington), three-time first-team All-Pro selection, and member of the Pro Football Hall of Fame, Mitchell passed away at the age of 84 earlier this year. During his decorated career, Mitchell led the NFL in receptions and receiving touchdowns once each, and in receiving yards twice. Prior to joining Washington, he also played running back for the Cleveland Browns. (He is also in the Browns Ring of Honor.)
"There is no one more deserving of these honors than the late Bobby Mitchell. Bobby was one of the most influential players not only in our team's history, but in the National Football League," owner Dan Snyder said in a statement released on the team website. "He excelled on the field, in the front office and most importantly in his community where he had a tremendous impact on the lives of so many through his charitable efforts. He was one of the greatest men I have ever known."
"Bobby would have been thrilled and humbled by this wonderful recognition," Gwen Mitchell, Bobby Mitchell's wife, added. "We were married for 64 years and while he worked hard and traveled throughout his life and was a dedicated football professional, he was also a totally dedicated family man. He was blessed by God with a large extended family and great friends. He was totally engaged in his work and his family and was a truly great man and a great husband. I would like to thank Dan Snyder and the entire Washington Redskins organization for this great honor."
In addition to having his number retired, Mitchell will also have the lower bowl of FedEx Field renamed in his honor. His name will replace that of longtime team owner George Preston Marshall, whose statue was removed from the outside of RFK Stadium earlier this week. Marshall was the one who changed the team's name to "Redskins" and moved the franchise to Washington. He also resisted the integration of the team and stated that he was proud that his franchise was the last one to be integrated, which it was when Mitchell was signed in 1962.