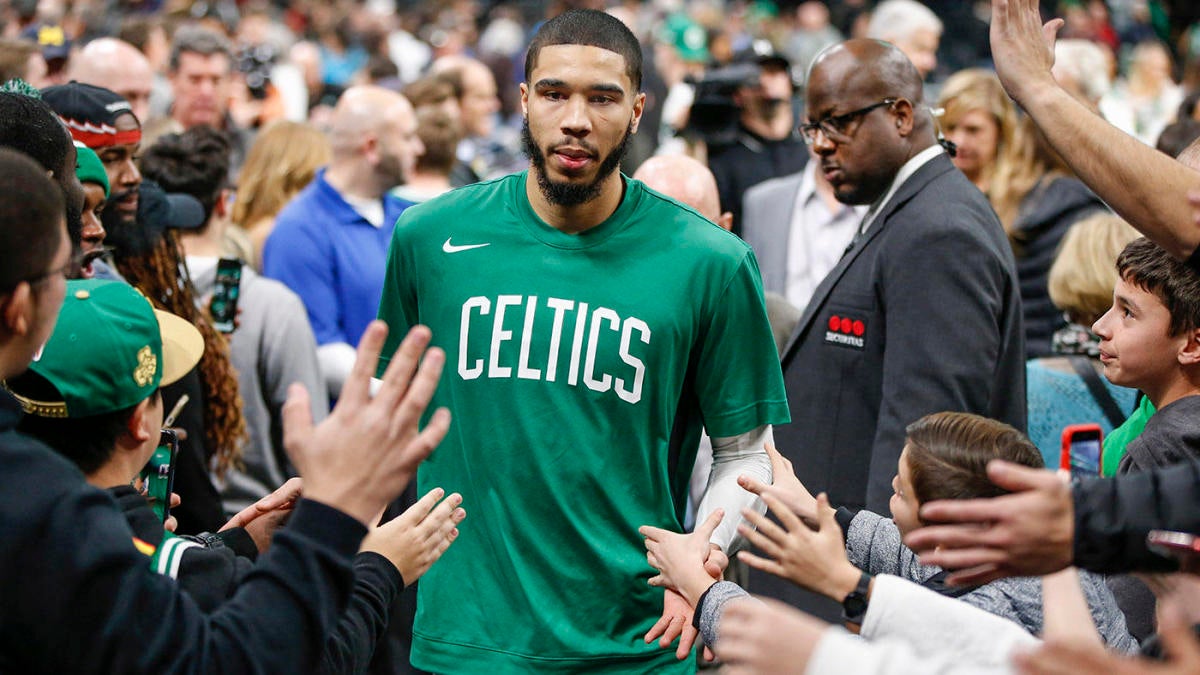 Among the concerns that some NBA players have about the league's plan to restart the 2019-20 season in Orlando at the end of July is that they will be especially susceptible to injuries after such a long layoff from game action. By the time games resume, players will have been sidelined for nearly four months, and an injury could potentially damage the future earning potential of a player.
Boston Celtics All-Star forward Jayson Tatum, who is in line for a max contract extension this offseason, is one player that harbors such concerns. According to a report from Stefan Bondy of the New York Daily News, Tatum has "expressed reluctance" about playing in Orlando. From Bondy:
For the NBA players, the risks and implications of joining the Orlando bubble have largely been identified and dissected. The most obvious involves the coronavirus, which is spiking in Florida and easily transmissible indoors. Everybody assumes that risk in the NBA bubble — the players, the coaches, the referees, the operational staff. Then there's the threat of injury, which is especially significant to players on the verge of big contracts. According to a source, Boston Celtics' forward Jayson Tatum, who is eligible for a max extension in the offseason, has expressed reluctance to play for that reason.
Considering his concerns, Tatum is part of a group of young players — that also includes Bam Adebayo, Donovan Mitchell, De'Aaron Fox and Kyle Kuzma — seeking an insurance policy from the league for the restart of the season. The policy would protect players should they suffer from a COVID-19 infection or a debilitating injury in Orlando. Despite his concerns though, Tatum is not considering sitting out the remainder of the season, according to A. Sherrod Blakely of NBC Sports Boston.
However, even it Tatum plays, there could very well be other players with the same concerns that decide not to play. Ultimately, there will very likely be players that decide not to play in Orlando, for one reason or another, but not nearly enough to compromise the league's overall plan for return. Players that choose not to join their respective teams in Orlando won't be penalized, but they won't be paid for games missed. Players that don't join their teams due to health reasons will still be paid once their issues are legitimized by a panel of doctors put together by the league.