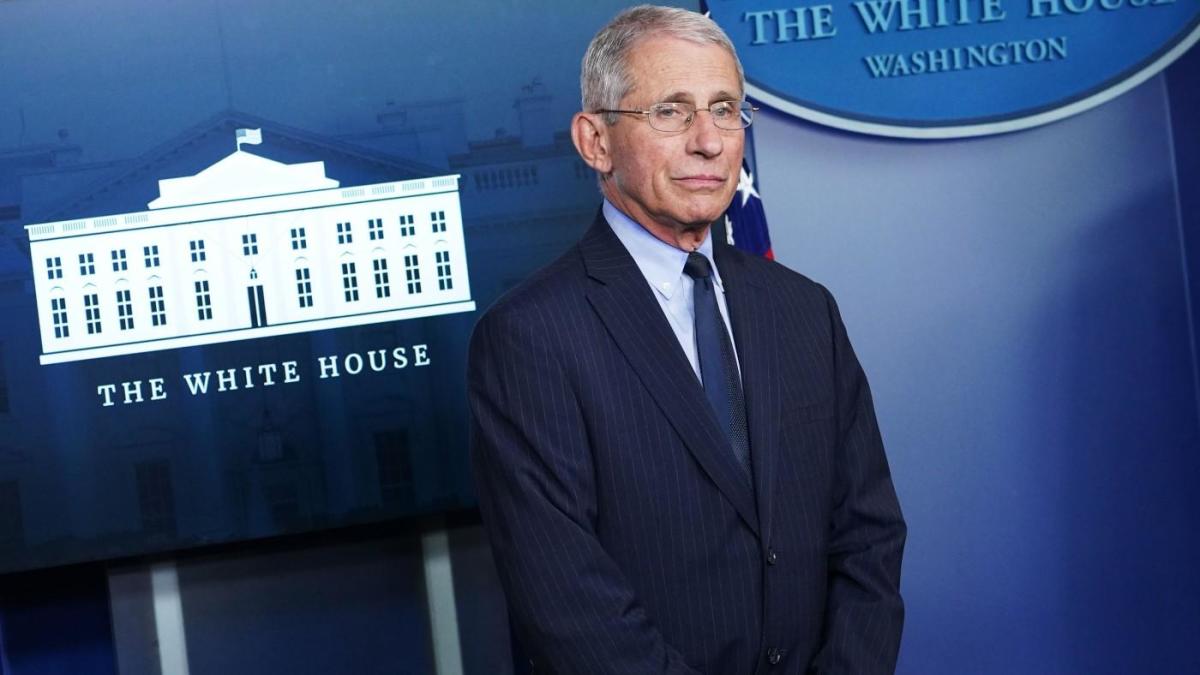 The MLBPA's original proposal called for a 114-game regular season that would conclude Oct. 31. The postseason would then be played in November, in neutral sites as the weather necessitates. Clearly, Dr. Fauci is advising against that.
Scheduling the season is not as simple as picking a number of games, however. MLB and the MLBPA must still work together and finalize health and safety protocols, as well as on-field and roster rules. Should Manfred schedule a 48-54 game season, as expected, it would have to start no later than mid July to avoid pushing the postseason into November.
Over the weekend the MLBPA halted negotiations with MLB and instructed commissioner Rob Manfred to unilaterally schedule the season, as the March agreement allows. "Tell us when and where,"
MLBPA executive director Tony Clark said in a statement
.
That has become rallying cry among big league players
. They're ready to report to spring training.
…
There have been two constants as MLB and the MLBPA haggle over the 2020 season: The players want full prorated pay and the league does not want to push the postseason into November. MLB wants the regular season to end on Sept. 27 as originally scheduled, and the postseason to be confined to October to avoid a second COVID-19 wave.
COVID-19 cases are spiking in several states, particularly in the south and southwest. For all the public bickering between MLB and the MLBPA, it is entirely possible the pandemic will not allow the 2020 season to be played. It may never safe enough to play.
"If the question is time, I would try to keep it in the core summer months and end it not with the way we play the World Series, until the end of October when it's cold. I would avoid that." Here's what Dr. Fauci told Bill Shaikin of the Los Angeles Times:
The MLBPA has indicated they believe this is a tactic to play fewer regular season games and thus pay the players less salary — one argument is the NFL expects to play in November — but at least one expert is on MLB's side. Dr. Anthony Fauci, the director of the National Institute of Allergy and Infectious Diseases, has advised against playing baseball deep into October.
"Under most circumstances — but we don't know for sure here — viruses do better when the weather starts to get colder and people start spending more time inside, as opposed to outside. The community has a greater chance of getting infected … (There is potential) overlap between influenza and the possibility of a fall second (COVID-19) wave."