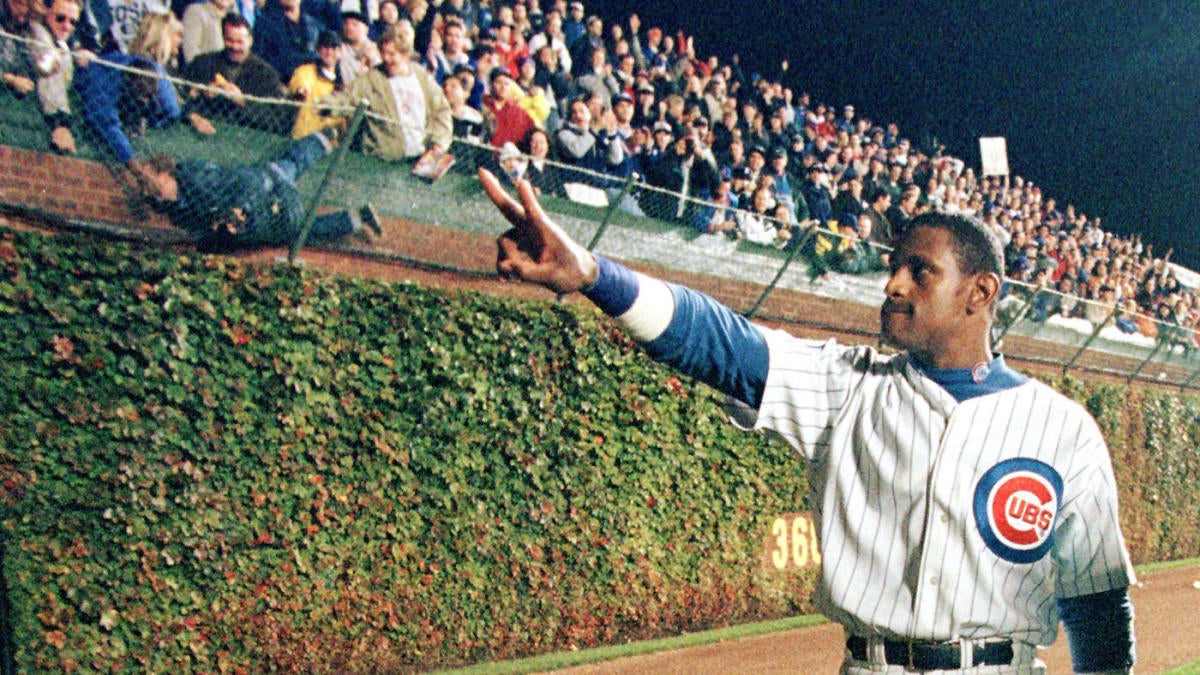 In 2009, the New York Times reported that Sosa was one of 104
MLB
players who tested positive for a performance-enhancing drug in a 2003 survey. But Sosa has never publicly admitted to taking any PEDs while playing, which appears to be a source of contention with the Cubs front office. Only time will tell if the two sides will be able to work out a reunion.
While McGwire — who admitted to taking performance-enhancing drugs — has been welcomed back to St. Louis, and was even inducted into the club's Hall of Fame, Sosa has not been invited to Wrigley Field after the Cubs traded him following the 2004 season.
Sunday night, baseball fans got to revisit one of the sport's most memorable seasons when ESPN aired '
Long Gone Summer
,' a documentary about the 1998 home run chase between Sammy Sosa of the Cubs and Mark McGwire of the Cardinals.
During an interview with Scott Van Pelt on SportsCenter after the documentary premiere, Sosa was asked about a possible reunion with the Cubs. Sosa confirmed that returning to Chicago — where he played for the Cubs for 13 seasons — is something he would like to happen.
"I think that time is going to come, I'm looking forward," Sosa told Van Pelt. "Chicago's going to be all right … I'm expecting in the near future, they would bring me back to Chicago. Especially for all the fans who would love for me come back."
"Of course I want it to happen, Chicago was my house," Sosa said. "In '98 through my 13 years that I played in Chicago, I played every day pretty much. I played hard, people remember me because I played hard. I run hard to the right field every day. So, I have a lot of joy, a lot of memories of Chicago. … I'm expecting that in the near future, I can come back to Chicago and they can welcome me back."