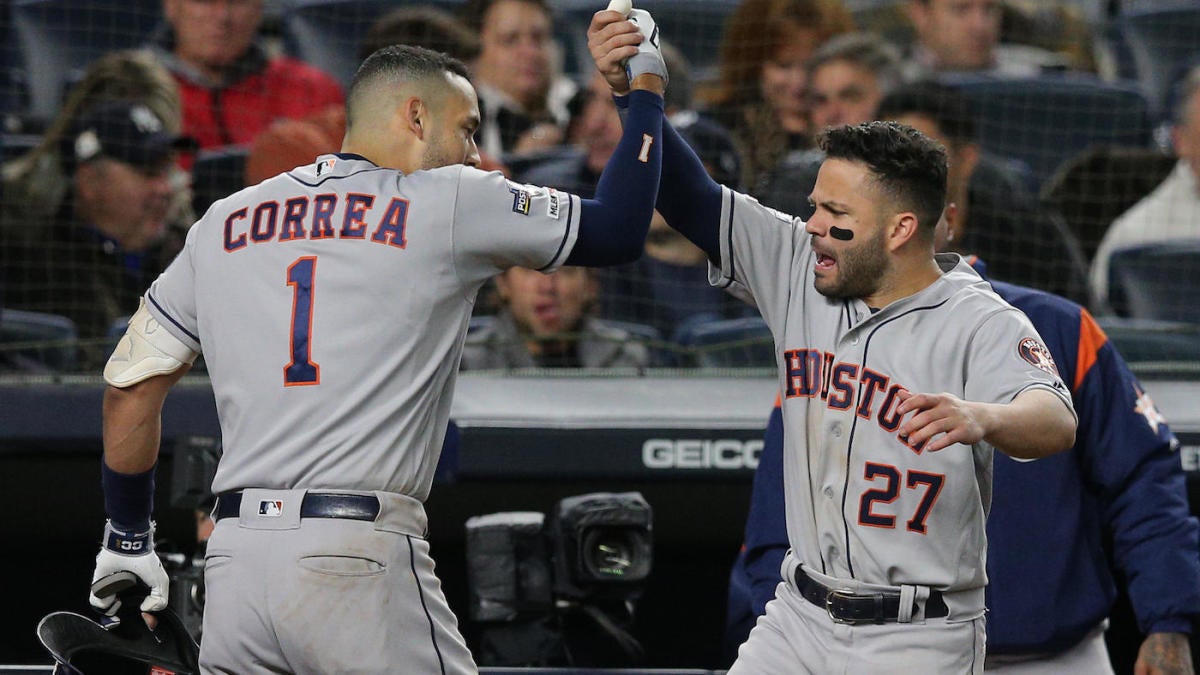 Astros outfielder
Josh Reddick
led the contingent of reactions on social media, with teammates
Carlos Correa
,
Lance McCullers
Jr. and
Myles Straw
all joining in.
MLB had originally scheduled to launch its season on March 26. Two weeks prior, the league was forced to hit pause, alongside every other in-season professional sports league, due to the spread of COVID-19.
On Friday, MLB owners sent their
latest proposal to players for a 72-game season with 70 percent prorated salaries
and set the deadline for a response for Sunday night. On Wednesday, before the start of the MLB draft, commissioner Rob Manfred
guaranteed a season would be played in 2020
even if the two sides fail to reach a labor deal. In 2017,
Manfred fined both the Yankees and Red Sox for misconduct
, with the Yankees' offenses allegedly occurring in 2015 and 2016. The Yankees received their warning and fine before
MLB
updated their league rules regarding electronic sign-stealing following the 2017 season. On Friday, news broke that U.S. District Court judge Jed Rakoff ruled that the
New York Yankees
must unseal a letter they received from MLB Commissioner Rob Manfred in 2017
about the league's findings from their investigation into a possible sign-stealing scandal. As of now, no details of the letter are known to the public.
The
Astros
were punished for stealing signs via
illegal technology use
earlier this year. The Houston Astros franchise and its players had remained mostly quiet about the findings of the league's months-long investigation into their illegal sign-stealing, up until spring training began, when they then conducted a
perfunctory apology press conference
. But, it didn't take very long for Houston Astros players to share their thoughts on this recent Yankees news.