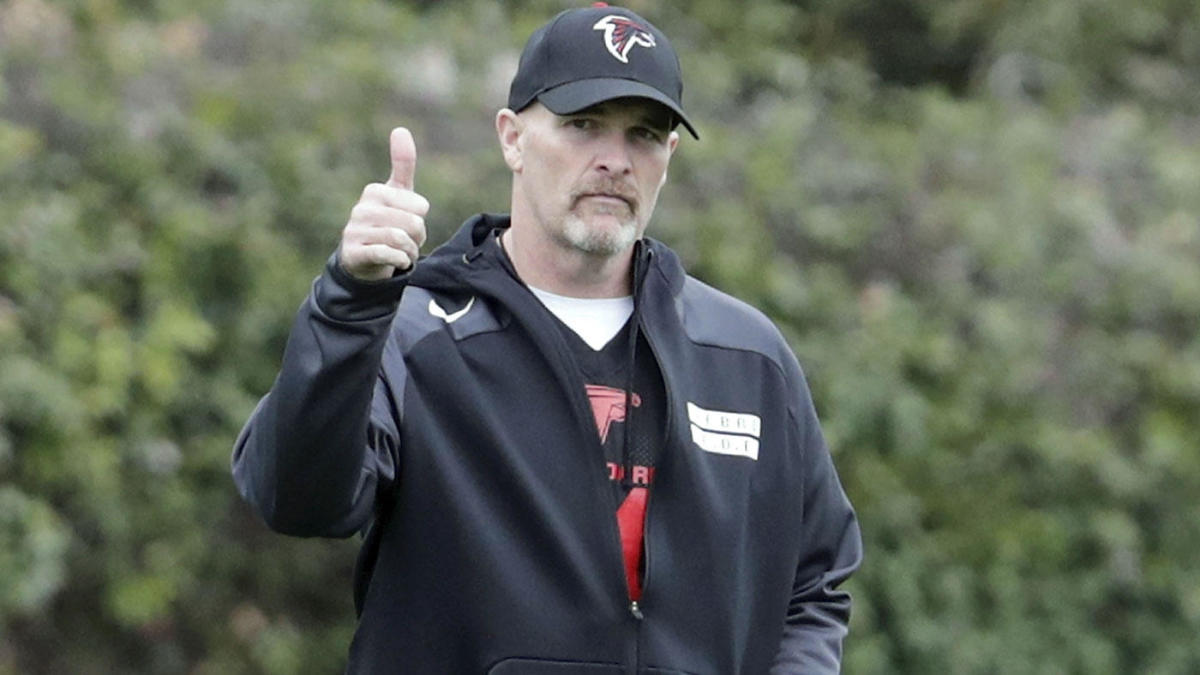 Protests against racial injustice continue to rage across the country, and Atlanta Falcons head coach Dan Quinn is now part of the movement. As the Atlanta Journal-Constitution (AJC) reported Sunday, Quinn was among several members of the Falcons who joined an afternoon march to Georgia Gov. Brian Kemp's mansion in an effort to memorialize George Floyd and raise awareness about racism within Atlanta's independent schools.
Organized by Buckhead4BlackLives, a local contingent of high school and college students, Sunday's march was designed for "the black community and our allies," to peacefully protest ongoing injustices. Quinn was joined at the rally by Falcons players Ricardo Allen and LaRoy Reynolds, as well as several assistant coaches, according to AJC's D. Orlando Ledbetter.
Quinn didn't just take to the streets to advocate for the local black community, either. Falcons quarterback Matt Ryan recently started a GoFundMe campaign to raise up to $2 million for the "advancement of the black community" in the Atlanta area, and Quinn, along his wife, Stacey, this week donated $25,000 to the cause.
All this comes in the wake of the NFL explicitly condemning racism and the systemic oppression of black people in America — a statement that came in response to countless players calling for the league to take action.