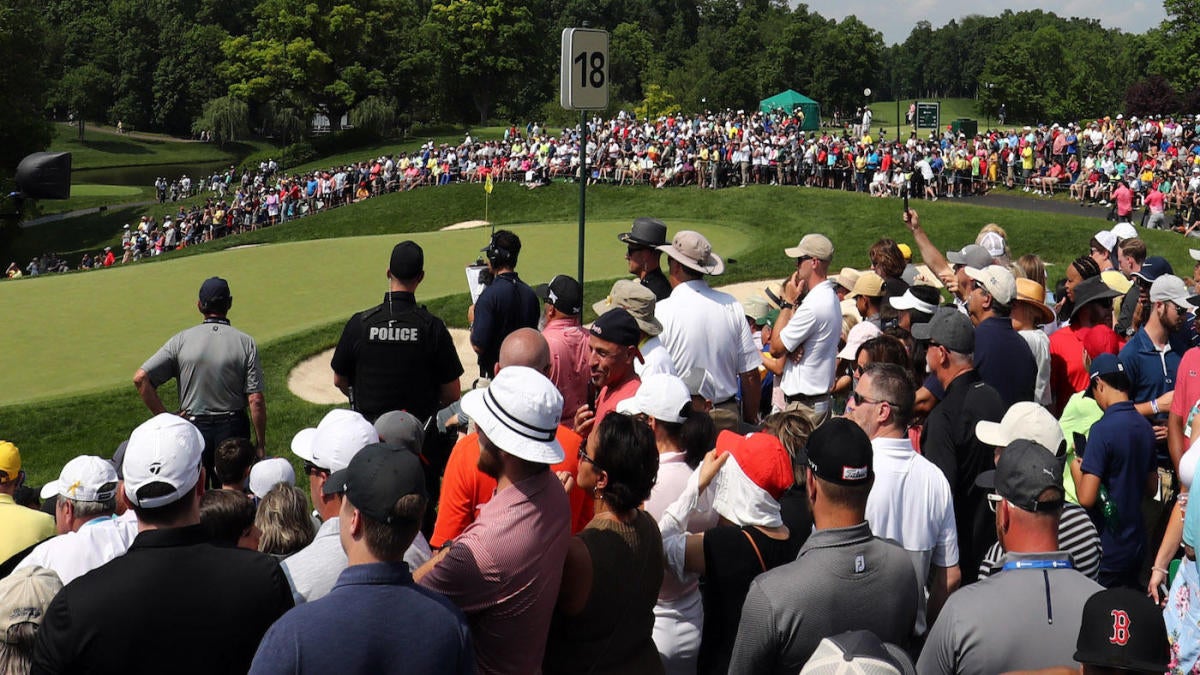 The PGA Tour returns to action next week with the Charles Schwab Challenge, but the first time fans will be allowed attend a PGA Tour event is at the Memorial Tournament on July 16-19 at Muirfield Village in Columbus, Ohio. The Memorial delivered a plan to the state government of Ohio for the attendance of fans, and it was approved this week by governor Mike DeWine.
"In all of these cases, these sectors have come up with plans that reduce the number of people, provide for sanitation, and in some cases, provide for one-way traffic," said DeWine. "They are elaborate plans that we believe are consistent with protecting the public."
The tournament announced in a tweet that because of "state approval and support from the PGA Tour," it has decided to allow fans to attend one of the higher-profile customary events on the PGA Tour. This is a tournament that Tiger Woods has won five times, most recently in 2012.
"The Memorial presented by Nationwide would like to recognize the successful efforts led by Governor DeWine, Lt. Governor Husted and Dr. Amy Acton in the fight against the spread of COVID-19," added the Memorial Tournament in a statement.

"The state of Ohio has been a leader in identifying the tremendous threat that began to appear in January and was one of the first to take drastic action to curb the spread and reduce deaths. Their implemented plan has produced encouraging results and allowed for the slow process of opening the state to business and gradually allowing Ohioans to return to a level of normalcy, including the ability to permit patrons at this year's Memorial.

"With the support of the PGA Tour, who the Tournament has worked jointly with throughout this process, the Memorial is looking forward to partnering with state, county and city leadership, along with the Memorial COVID19 task force, to offer the Memorial Tournament presented by Nationwide as an example of how public gathering events can be developed and implemented with approved and accepted protocols in place."
While the details of how many people will be allowed in and in what capacity are currently unknown, this is a significant step in the return of golf as the coronavirus pandemic continues to pose a threat. What's also unknown at this point is whether a PGA Tour event the week before that will be sponsored by Workday and also played at Muirfield Village will allow fans into its event.
The Workday tournament (official name still to be determined) replaced the John Deere Classic, which was canceled because of the pandemic. It was intriguingly placed at Muirfield Village the week before the Memorial, which means some golfers could play eight straight rounds in Columbus, Ohio. At this point it seems more likely that that event will join the first four PGA Tour events — the Charles Schwab Challenge, RBC Heritage, Travelers Championship and Rocket Mortage Classic — in not allowing fans into its event.