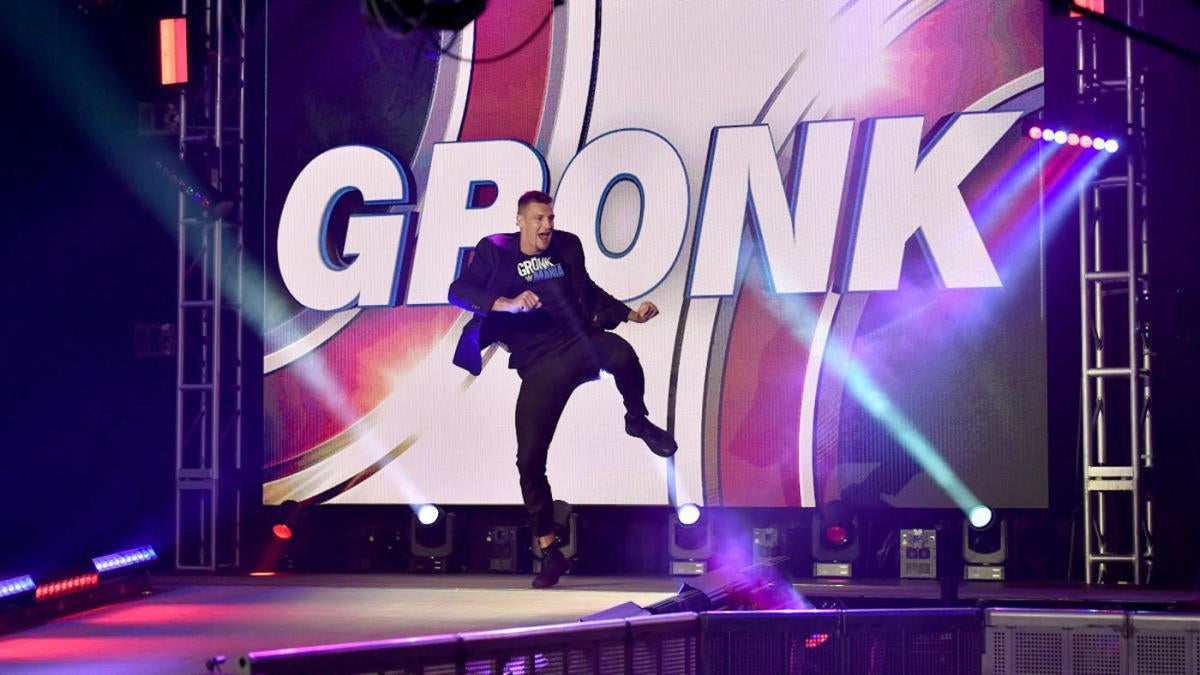 Rob Gronkowski's run as a WWE champion has concluded at the hands of R-Truth. During WWE Raw on Monday night, a video aired showing Gronkowski being filmed dancing for a TikTok video in his backyard.
Truth was in the yard posing as a gardener when Gronkowski's friend removed his jacket, revealing a referee shirt. Truth then managed to sneak behind Gronkowski for the school boy pin to win the championship.
The appearance by Gronkowski in which he dropped the 24/7 title will be his last on WWE television for the foreseeable future. According to PW Insider, Gronkowski has exercised a release clause in the WWE contract that he signed earlier this year on the heels of his return to the NFL.
Gronkowski served as host for the two-day WrestleMania 36 pay-per-view back in April when he dove from a stage onto a group of wrestlers and pinned his longtime friend Mojo Rawley to win the 24/7 championship. While the event was pre-taped, WWE recognizes his championship reign as starting on April 5, the date the title change aired.
Having held the championship for nearly 60 days, Gronkowski set the record for the longest 24/7 title reign in history, surpassing Riddick Moss' 40-day reign. R-Truth's win on Monday night — also pre-taped — kicks off title reign No. 36 for the superstar, and he has held the title for a combined 152 days over those runs.
Gronkowski made the decision to return from his retirement from football to play with former Patriots teammate Tom Brady for the Tampa Bay Buccaneers. WWE had stated that Gronkowski would have to defend the title at all times, suggesting he could even lose the championship during an NFL game.
The situation never got that far, however, and Gronkowski's time with WWE is likely done until after the NFL season ends, when maybe he returns for "one crazy match" as he has suggested in the past is his true WWE goal.