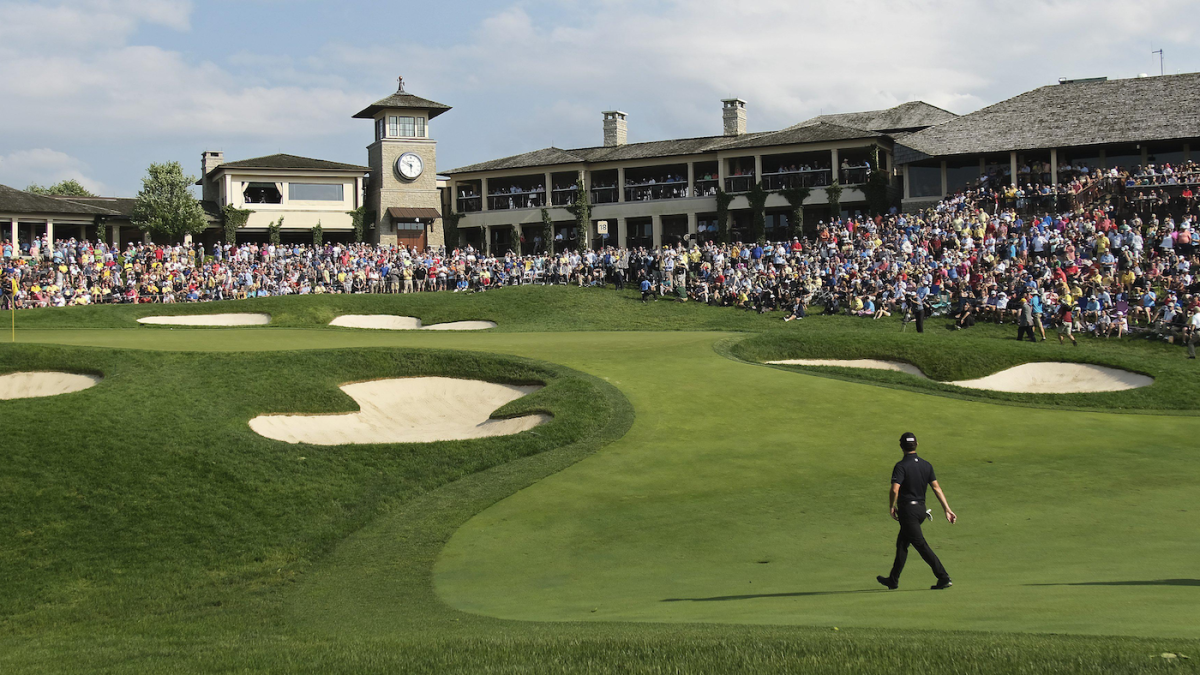 When the John Deere Classic was canceled last week, it briefly appeared as if there would be a hole in the PGA Tour restart schedule, which begins Thursday, June 11 with the Charles Schwab Challenge. However, the John Deere — slated to be the fourth event back and take place July 9-12, has been replaced by a tournament at Muirfield Village that will be sponsored by Workday.
Interestingly, this will mark two straight weeks the PGA Tour will tee it up at Muirfield Village as the Memorial Tournament will be played the week after on July 16-19. If a golfer plays in both events, he will play eight straight competitive professional rounds at the same course.
This is not a situation that presents itself very often, but of course, pro tours aren't very often trying to navigate global pandemics. One instance in which it sort of happened was back in 2014 when the U.S. Open was played at Pinehurst followed by the Women's U.S. Open the week after it. That two-week stretch was a massive success.
What is particularly interesting about this tournament is that it reveals that the PGA Tour has a clear contingency plan for any events that might get wiped away because of the coronavirus pandemic. Though the John Deere was canceled just last week, Workday was lined up and ready to go at a different course in a very short amount of time.
This signals to me that the PGA Tour is intent upon finishing out the 2020 year, even with a strange and abbreviated schedule. Hopefully no other tournament will be axed the rest of the way, but if they are forced to cancel, the PGA Tour clearly has a good backup plan (and honestly, the less travel the better probably, at least right now).
The Workday event will include a 156-player field followed by the more exclusive 120-player field at the Memorial Tournament (hosted by Jack Nicklaus) the following week. Here's a look at the new schedule from now until the end of the 2019-20 season.
June 11-14: Charles Schwab Challenge
June 18-21: RBC Heritage
June 25-28: Travelers Championship
July: 2-5: Rocket Mortgage Classic
July 9-12: Workday event (name TBD)
July 16-19: the Memorial Tournament
July 23-26: 3M Open
July 30 – August 2: WGC-FedEx St. Jude Invitational
July 30 – August 2: Barracuda Championship
August 6-9: PGA Championship
August 13-16: Wyndham Championship
August 20-23: The Northern Trust
August 27-30: BMW Championship
September 4-7: Tour Championship