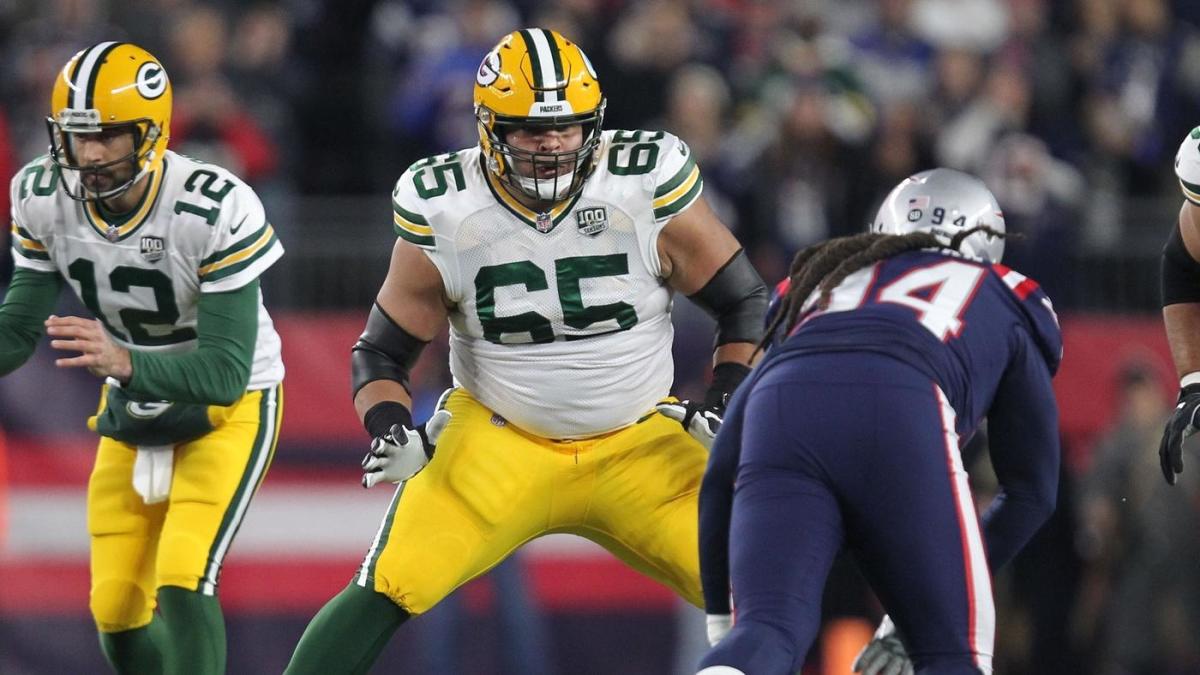 The Green Bay Packers were looking to create some more cap space. Lane Taylor made the sacrifice, restructuring the final year of his contract and saving the Packers $3 million in available salary cap space, per NFL Network's Tom Pelissero.
Taylor signed a new contract earlier last week that reduced his previous salary of $4.55 million. He has a base salary of $910,000 with a prorated bonus of $1.35 million and a per game roster bonus of $400,000.
Per Over The Cap, the Packers have $13,874,370 in available cap space — around $5 million of which goes to draft picks, leaving them with just under $9 million in available cap space. Green Bay could use the available money to sign another free agent if they wish or roll that cap space over into next year, one in which the Packers have nearly $40 million available to spend at this time.
Taylor has been the starting left guard for the Packers the past four seasons, starting 47 of 48 games played since 2016. He started just two games at left guard in 2019 after undergoing surgery on a torn left biceps muscle. Taylor will be competing with Elgton Jenkins for the starting job at left guard after Jenkins didn't allow a sack in 964 snaps last season.
Jenkins, a center taken in the second round of the 2019 draft who moved to guard, has three years remaining on his rookie deal. Jenkins was originally the backup to Corey Linsley, who has played and started all 48 games the past three years for Green Bay.
The Taylor restructure solidifies the Packers' depth on the offensive line, a unit that added Rick Wagner in free agency and Jon Runyan, Jake Hanson and Simon Stepaniak in the draft.