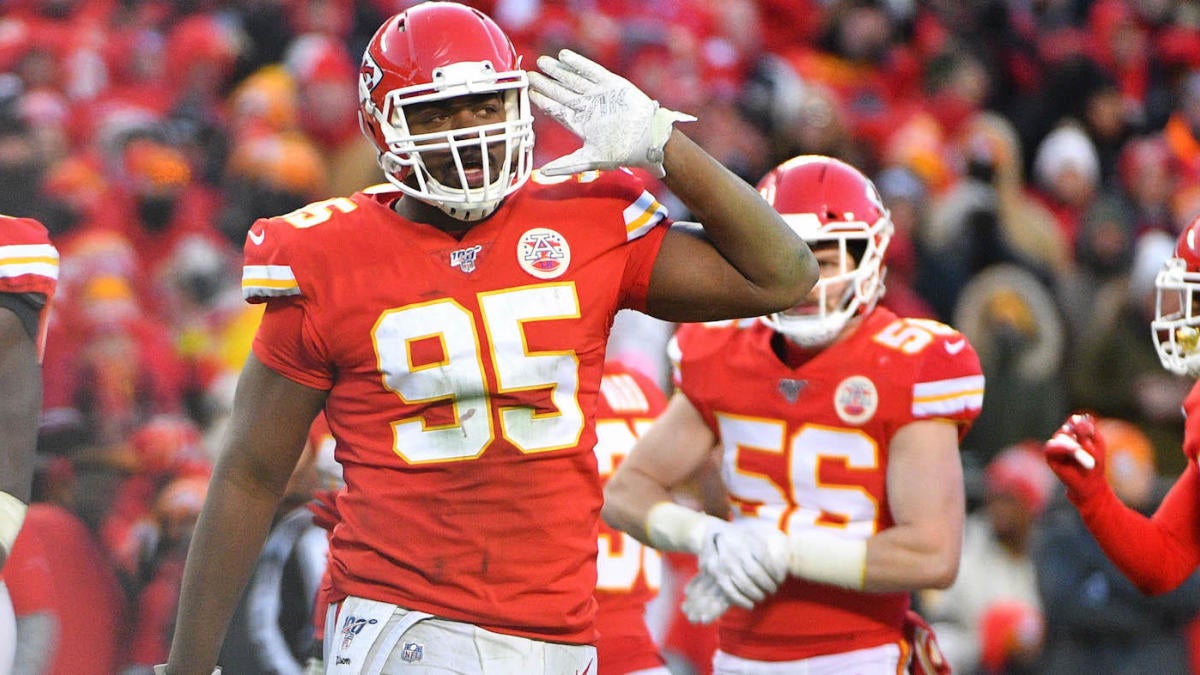 The Kansas City Chiefs do have star defensive tackle Chris Jones under team control for the upcoming season after the club placed the franchise tag on him earlier this offseason, but the two sides don't appear to be close on an extension beyond 2020 at all. According to a report from ESPN's Jeremy Fowler on Thursday, there is "not much traction" between K.C. and Jones on a new contract. Ian Rapoport of the NFL Network has since added to this report noting on Friday that no negotiations or discussions have occurred since the tag was placed on him. Rapoport adds that Jones has not participated and will continue to not participate in any of the club's OTAs.
Jones is looked at as one of the league's elite defensive linemen and was a key cog in Kansas City hoisting the Lombardi Trophy this past season, terrorizing 49ers quarterback Jimmy Garoppolo en-route to a Super Bowl LIV title. That level of production will result in a very lucrative contract for Jones, who will start the 2020 campaign at just 26 years old. For reference, the Colts just inked fellow defensive tackle DeForest Buckner to a four-year, $84 million contract, making him the second-highest-paid defensive tackle in the league. If Jones plays his cards right, he could exceed Buckner's totals and possibly even set the market at the position.
Both Jones and the Chiefs have expressed a desire to continue their relationship beyond 2020 at various points this offseason, but the clock is ticking to get a deal done that ensures just that before the regular season. The deadline for the two sides to reach an agreement on a contract extension is July 15. If that date comes and goes without a pen being put to paper on a new deal, Jones will be faced with the prospects of playing under the franchise tag — which he has yet to sign — for $16.1 million.
On top of adding Super Bowl champion to his resume in 2019, the former second-round pick out of Mississippi State was named to the Pro Bowl for the first time in his career after totaling 36 tackles, 20 quarterback hits, nine sacks and a forced fumble in 13 games. Prior to last year, Jones had already cemented himself as one of the league's best, being named second-team All-Pro after compiling 15.5 sacks in 2018.
All that production will eventually be rewarded with a massive contract. It's really just a matter of when. If K.C. were wise, they'd look to get a deal done quickly before his price soars even higher.