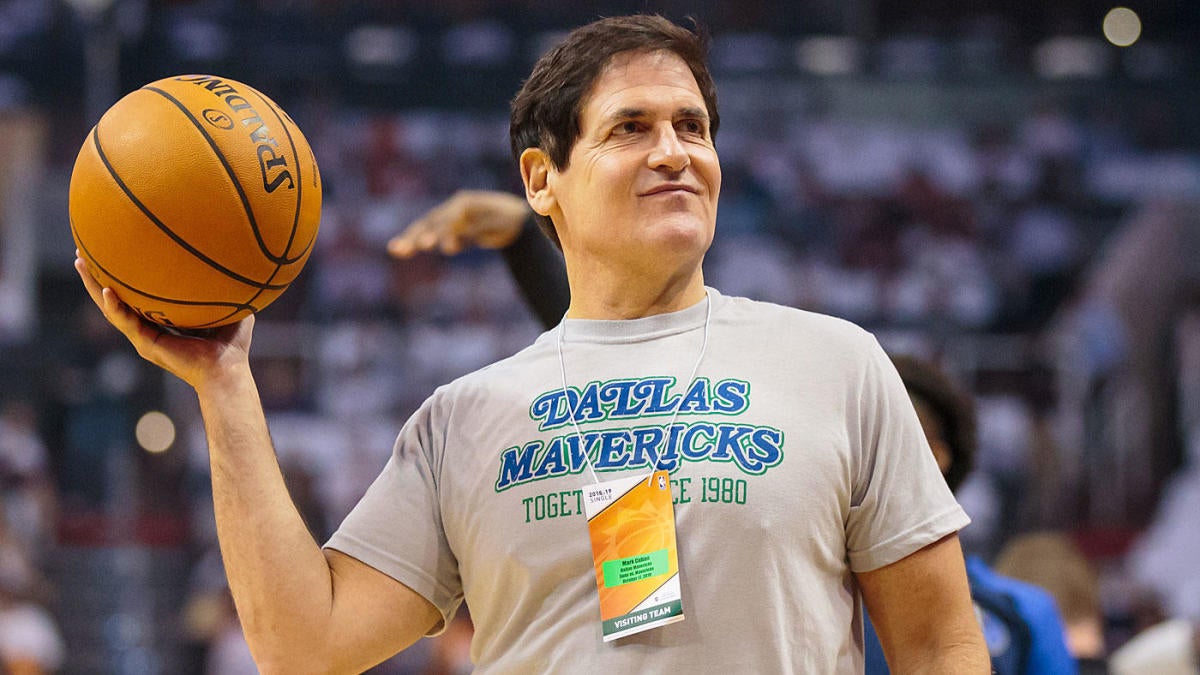 When the Dallas Mavericks traded for Kristaps Porzingis in 2019, it was a shocking move, considering that there were no rumblings prior to the trade happening that either side were seriously engaged in trade talks. The Mavericks got a 7-3 unicorn who could shoot 3s at will, and was a serious shot-blocking threat, while the Knicks received two first-round picks, Wesley Matthews, DeAndre Jordan and Dennis Smith Jr., the latter of whom is the only remaining player on New York's roster from that deal.
Despite Porzingis having not played since 2018 due to a torn ACL, the Mavericks subsequently signed the big man to a five-year, $158 million deal last summer. In his first season with the Mavs, Porzingis is averaging 19.5 points, 9.5 rebounds and 2.1 blocks while Dallas has a chance to make it back to the playoffs for the first time in four years, if the season resumes. The Knicks, on the other hand, fired their head coach, restructured their front office and compiled just 21 wins before the season was postponed.
Early returns suggest that the Mavericks easily won the trade, and positioned themselves to contend for championships in the near future. The decision to make the trade was a no brainer for Mavericks owner Mark Cuban, who was "very stunned" that Porzingis was even available.
"Every team has their own reasons. We let Steve Nash walk. It was the dumbest thing we ever done," Cuban said on WFAN's "Moose and Maggie. "At the time, we were getting medical advice saying his back may not make it. Obviously, that advice was wrong…The Knicks had their judgment and were trying to do what they wanted to do and sometimes it doesn't work."
While Cuban compares the Mavericks letting Nash walk because of his back issues to the Knicks trading Porzingis because of an ACL tear, that wasn't the only reason New York was intent on trading him. The Knicks felt they were going to be in line to sign two superstar players to max contracts last summer, specifically Kevin Durant and Kyrie Irving. That, of course, didn't happen, but it was also reported after the deal happened that Porzingis requested a trade from New York. There was reported tension between Porzingis and the Knicks organization, which led to his eventual trade to the Mavericks.
That situation is far different than what happened with Nash and Dallas, however, because Nash actually wanted to return to the team. The writing was already on the wall with Porzingis and the Knicks, it was just a matter of what team he ended up with. Even though the Mavericks did get the better end of the deal, that doesn't mean things with Porzingis are guaranteed to work out. When he's healthy, Porzingis has been good this season, but he's missed 10 games due to knee soreness and hasn't played in back-to-backs games all season.
Porzingis and Doncic could end up winning a championship together, but with his frame and injury history, he could also get hurt again. The Mavericks got the better player, but the ruling is still out on if it ends in success for Porzingis and Dallas.