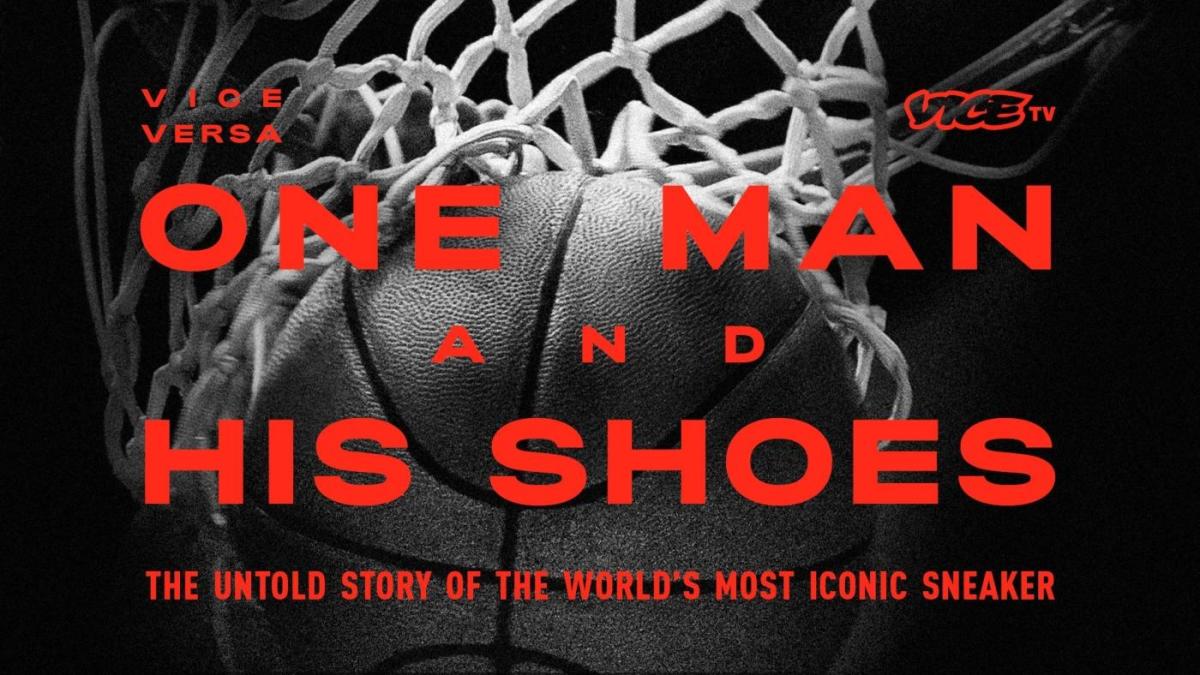 Michael Jordan fever is undergoing a massive resurgence right now thanks largely to the popularity of ESPN's "The Last Dance," which provided fans with an in-depth look at all the ins-and-outs of Michael Jordan's final season with the Chicago Bulls, along with an array of other major moments from throughout his decorated career.
However, "The Last Dance" wasn't the only Jordan-related documentary that came out recently. Last week, "One Man and His Shoes" premiered on VICE TV. The story of Jordan's career can't be told without discussing his signature sneakers, and "One Man and His Shoes" does just that. The two-hour-long documentary, which was directed by Yemi Bamiro, explores the rapid rise and sustained success of Air Jordan sneakers while also examining their social, cultural and racial significance. It also looks at how visionary marketing strategies helped to create the phenomenon that is Air Jordan.
Prior to the debut, Bamiro took a few minutes to talk with CBS Sports and discuss the documentary, the lasting legacy of the Jordan Brand, and his favorite pair of Jordan's.
CBS Sports: What is the main thing that you want the viewers to take away from the documentary?
Yemi Bamiro: I think the main thing is basically for the viewers to have a better understanding of the men and women who were at the forefront of this phenomenon, which has created a part of sneaker culture. Obviously, Michael Jordan and Nike were, and are, incredible in what they did. Nike in terms of marketing, and Jordan in terms of his extraordinary ability, and just being the greatest ever. But from the business perspective, there are unsung heroes, there are architects, there are men and women who were in that room who had influence. And I think it's just sort of understanding that this didn't just happen, and that there were key players that were a part of all of this that formed this thing that we all know and love now, which is pretty much the fabric of sneaker culture.
CBS: What do you think was the main factor in the early success of the Jordan Brand?
Bamiro: I think a lot of credit has to go to Nike. I think also David Falk, Jordan's agent, I think he had a lot of foresight. I think he knew that he had an incredibly special talent on his hands, and therefore the deals should be special. He talks about it in the film in terms of the first couple of deals that he got involved with with Michael, they were all American companies. There was Chevrolet, McDonald's, Nike, of course. They were companies that represented something that was more than the thing they manufactured. I think it was perfect timing also. It's hard to see this all happening on the scale it has happened without Nike. History has showed us over the years how good they are at marketing… They just do it in a way that other brands seemingly can't. It always feels like [the other brands] are playing catch-up, and Nike is just at the forefront. I think that started with M.J.
CBS: Do you think the global success of Jordan Brand can ever be recreated by Nike or any other brand?
Bamiro: I don't see how they would do it… It was largely down to incredible timing. I think the world and technology has changed massively. I think we are fed information in a way that is constant; that wasn't the case in the late 1980s. Everything was sort of coming to the forefront; sports companies being really good at marketing, or sports companies having an African-American at the forefront of their business, but we've seen that happen now so many times over the years. So I don't know how a brand will basically reinvent the wheel. I can't see how it happens. Perhaps if it's in a sport that's not a global sport. Like a really sort of niche sport, and a brand is able to take that and make it global, then perhaps you could see something similar.
CBS: The film also touches on the dark side of the sneaker culture, as the climax of the documentary features Dazie Williams, whose son was killed over a pair of Jordan's. Unfortunately, she's far from the only mother who has lost a son over the highly-hyped sneakers. What responsibility do you think the manufacturers have to curb such situations?
Bamiro: In terms of where the responsibility lies, you would argue that it's on the culprit. But that's not to say that these brands can't be vocal and condemn that violence, and acknowledge that it happened. I spent a lot of time with Dazie, and she says in the film that she doesn't blame Nike for the death of her son. But she would want them to acknowledge that it happened and to speak out, because this is not an anomaly. This is not something that happened once or twice over the years. This is something that has been happening pretty frequently for a number of years, and still happens today. I think you could go and speak to the parents of those children that are no longer here and I think they would probably say the same thing; that they would want some sort of acknowledgment on a wide-scale condemning this violence.
CBS: What's your personal favorite Air Jordan model?
Bamiro: I think it's definitely the 1 and the 6. I think obviously the Air Jordan 1 started everything. I think the black and red Air Jordan 1 colorway is probably one of my favorites. And then any of the 6's in any of the colorways. Obviously, Jordan won his first championship in the 6's, and I think it's such a beautifully well-designed shoe. I like all of the models in the series, but the 6's and 1's for me are just beautifully-made shoes.
"One Man and His Shoes" will air again on VICE TV on Sunday, May 31 at 2 pm E.T. and is currently available on VICETV.com and via on-demand through all major satellite and cable providers.