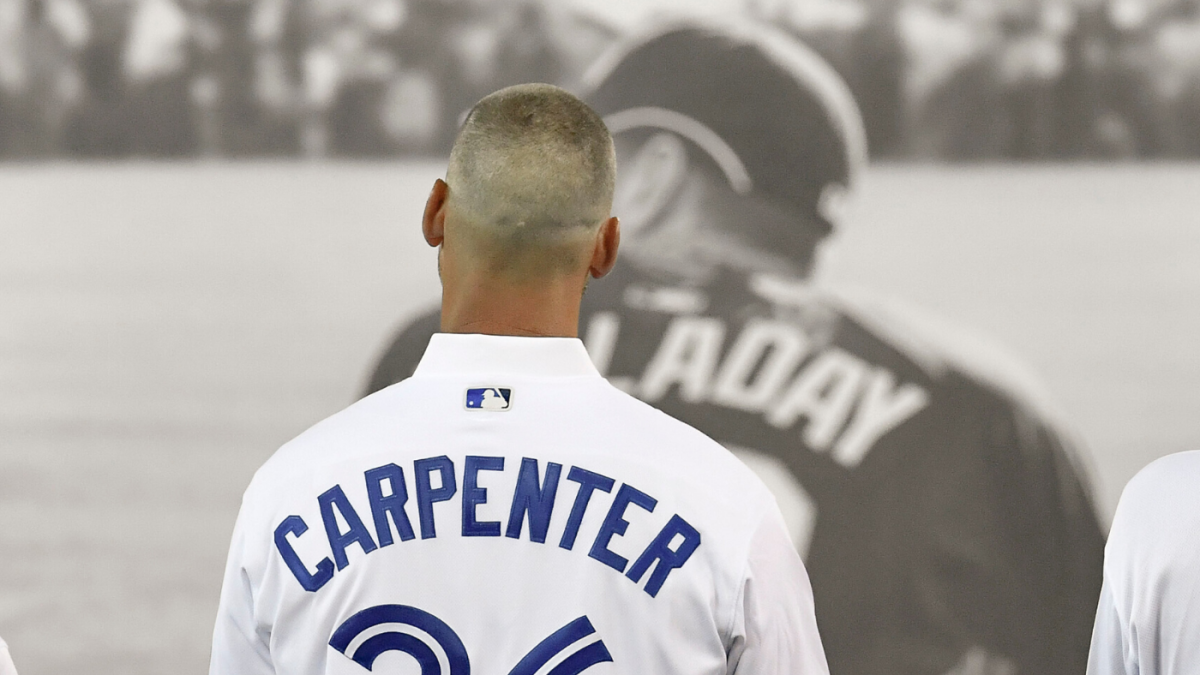 "Imperfect" will air on ESPN at 7 p.m. ET on Friday night.
It definitely is something that weighs heavy on my heart. I think when we both ended our careers, we definitely had our struggles. I've shared before with many people that the game teaches you a lot — it teaches you responsibility; it teaches you how to compete; it teaches you how to navigate people, with all the different people that come into the clubhouse; it also teaches you and reminds you to stay financially secure because you retire at such an early age. What they don't teach you is going from that everyday structure, that everyday competition … and then once it ends, you have nothing. You gotta figure out how to restructure your life when you've been doing it for the last 20 years. One of Halladay's longtime teammates and friends, Chris Carpenter, joined ESPN's "Outside the Lines" on Thursday to discuss the documentary. During the interview, Carpenter talked about the struggles he and Halladay had during their post-playing days, and he expressed regret about how the two grew apart as a result.
Here's part of what Carpenter said:
On Friday, ESPN will air "Imperfect," a documentary about the late Hall of Famer Roy Halladay, who experienced addiction and depression prior to his fatal plane crash in 2017.
Both Halladay and Carpenter came up through the Toronto Blue Jays system, and they appeared in the majors together from 1998 until Carpenter was released in late 2002. Carpenter tossed his final big-league pitch in 2012, and Halladay threw his nearly a year later, on September 23, 2013. The two combined to win three Cy Young Awards and make 11 All-Star Games. We both struggled, we both had issues. Unfortunately, that's something I wish I could take back. From that time until he passed, I was dealing with my own stuff, trying to get my own life together. Now, as we all know, so was Doc. I just wish I could have some of that time back, and maybe we could've gone through our things together, worked together, to try to fix it, to try to help him, and he try to help me. But you can't take back what has happened, I'm just trying to move forward with loving on who he was, what he brought to this world, and also hold on to some of the memories that he brought to me.