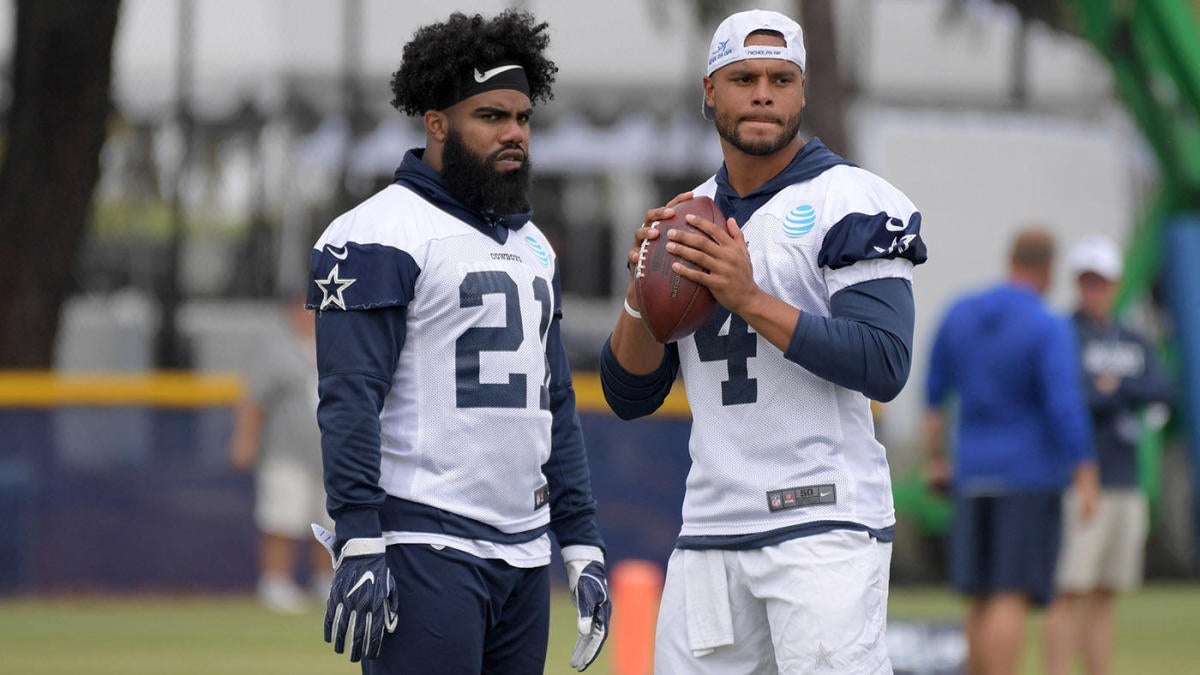 NFL Players Association president J.C. Tretter pumped the brakes on a hypothetical return to work for NFL coaches and players on Tuesday, saying there's still no official league reopening plan outside of the NFL's recent decision to permit up to 75 front-office personnel back at team facilities. Even if there were specific guidance for coaches and players, however, it appears some teams wouldn't fully reopen anyway. According to ESPN's Jeremy Fowler, a number of clubs have already planned to keep their offseason program virtual until training camp in July.
"Coaches from multiple NFL teams tell me their staffs aren't returning to team facilities until training camp, barring an unforeseen development," Fowler tweeted Tuesday. "Others are holding out hope for in-person work in June, but some teams are making the decision now that everything stays virtual."
When the NFL announced recently that teams could begin reopening facilities on May 19 as long as local and state regulations allowed it, commissioner Roger Goodell suggested coaches and players could soon join other team personnel at work. Tretter cautioned Tuesday not to expect much too soon, however.
"I think it is still a ways out," he said of players returning to facilities. "Every place has not opened up quite yet. Obviously, the buildings are just starting to open up for non-football staff. I do not think we are there at this point. I think we continually just keep looking at what new information comes out. In the end, we just have to make good decisions and safe decisions."
This all comes amid a report from Yahoo! Sports that head coaches could return to facilities as soon as next week, with players joining them for full-roster minicamps in mid-June.