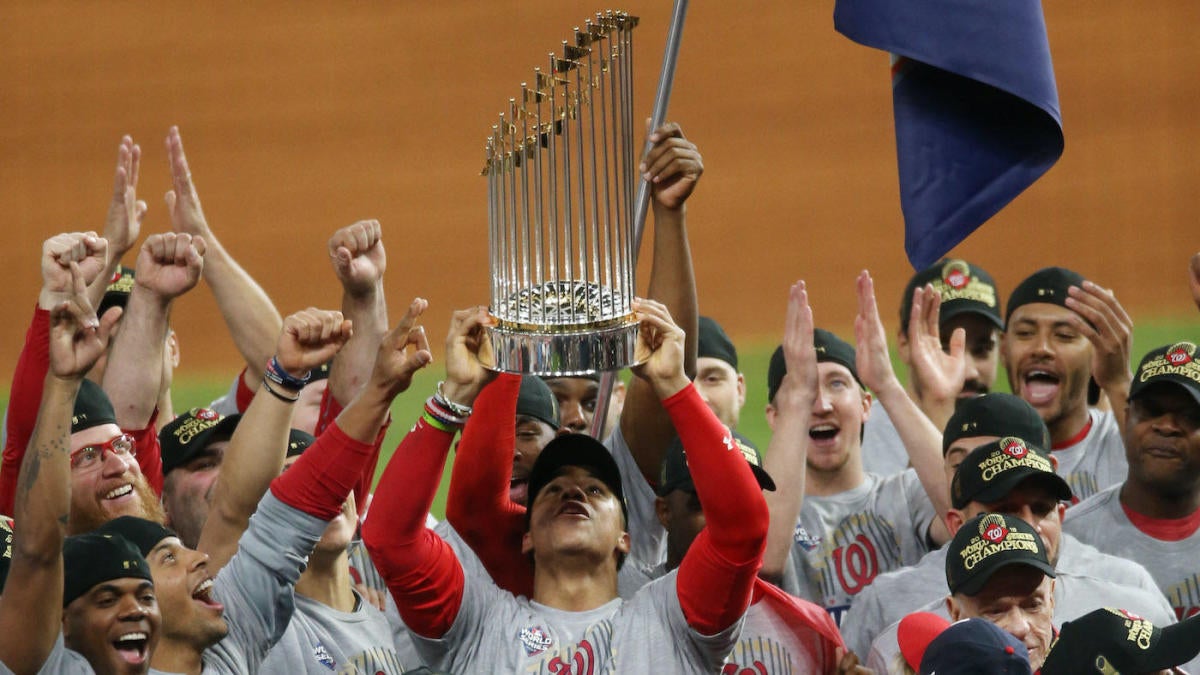 The fact that they have to physically wait to see their own rings and celebrate the occasion together has to sting, though.
Surely it's a bittersweet moment for the Nationals players. Each player's name will be featured on their own ring — as seen above with the
Stephen Strasburg
example — and that has to be pretty awesome to see. Some of the features and their meanings: Unfortunately, the
Nationals
haven't been able to have a traditional World Series ring unveiling in front of a packed house at Nationals Park. On Sunday night, though, they had an online ceremony with players airing live on
MLB
Network. The players have decided they didn't want to get the rings until they are all together in person and that's pretty cool, but we now have a good grasp of the design.
The "W" logo features 30 rubies, representing the 30 runs the Nats scored in their four World Series wins.
"World Champions" has 32 sapphires, which represents seven walk-off wins, 13 shutout wins, the eight-game winning streak (their longest of the season) and the four playoff rounds won added together.
There are 108 diamonds, representing the number of regular-season wins, postseason wins, one diamond for the World Series title and two additional diamonds to recognize the franchise having been both the Montreal Expos and Washington Nationals.
The top and bottom parts of the ring have 12 rubies, signifying the total number of postseason wins.
On the inside of the ring, there's a "Baby Shark" holding a World Series trophy. It also lists the four teams the Nats took down with the series game counts (for example, 4-3 over the Astros).
Some of their phrases can be seen around the ring, such as "go 1-0 everyday" and "fight finished."
And for those who want it in picture form: Here's the video: