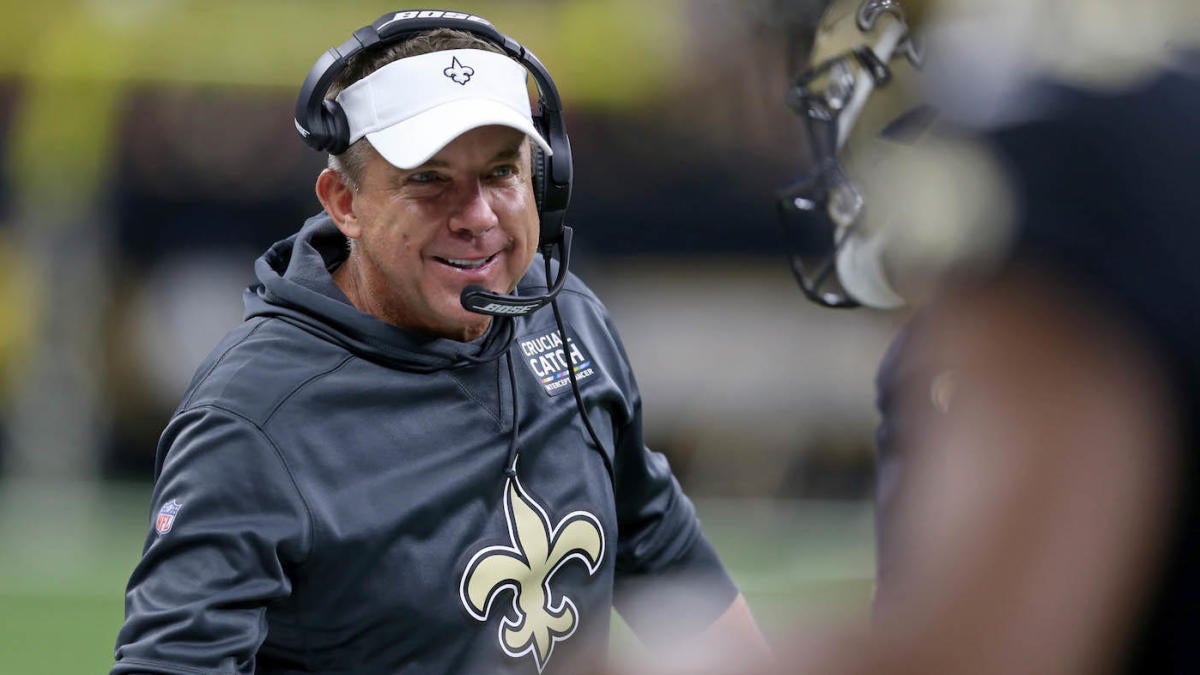 Tom Brady is typically at his best on Sundays, but now that the six-time Super Bowl champion is on the golf course squaring off against his former rival Peyton Manning and Tiger Woods alongside teammates Phil Mickelson, the quarterback has shown us that he's human after all. Over the course of the early holes of The Match: Champions for Charity, a golf tournament to help with COVID-19 relief, Brady has struggled mightily, hitting balls into the woods, struggling off the tee, you name it.
Those issues on the course have not gone unnoticed by the internet as the Brady has been trolled mercilessly on Twitter over the course of the afternoon, and Saints head coach Sean Payton decided to join in by throwing a little dig in the direction of the new Tampa Bay Buccaneer.
This isn't the first time this offseason that Payton has thrown a jab Brady's way. After the quarterback decided to sign with the Tampa Bay Buccaneers and enter the NFC South to go head-to-head with Payton's New Orleans Saints squad twice a year, the head coach was quick to send him a text telling the NFL Network, "We want to quiet the cannons. That's what I texted Tom. I said 'Hashtag, keep the cannons quiet.'"
Brady's move to Tampa Bay comes with Super Bowl expectations right out of the gate, but if the quarterback's golf game is any indication of how his play will transition to Florida from New England, the Bucs may have some problems, which will no doubt delight Payton. That, however, would be wishful thinking on the part of Payton, as Brady has already begun working with his Buccaneer receivers this offseason, holding informal workouts down in Florida.
If anything, Payton's jabs towards Brady likely will only fuel him even more once he gets off the golf course and jumps back on to the more familiar football field to continue preparing for 2020.