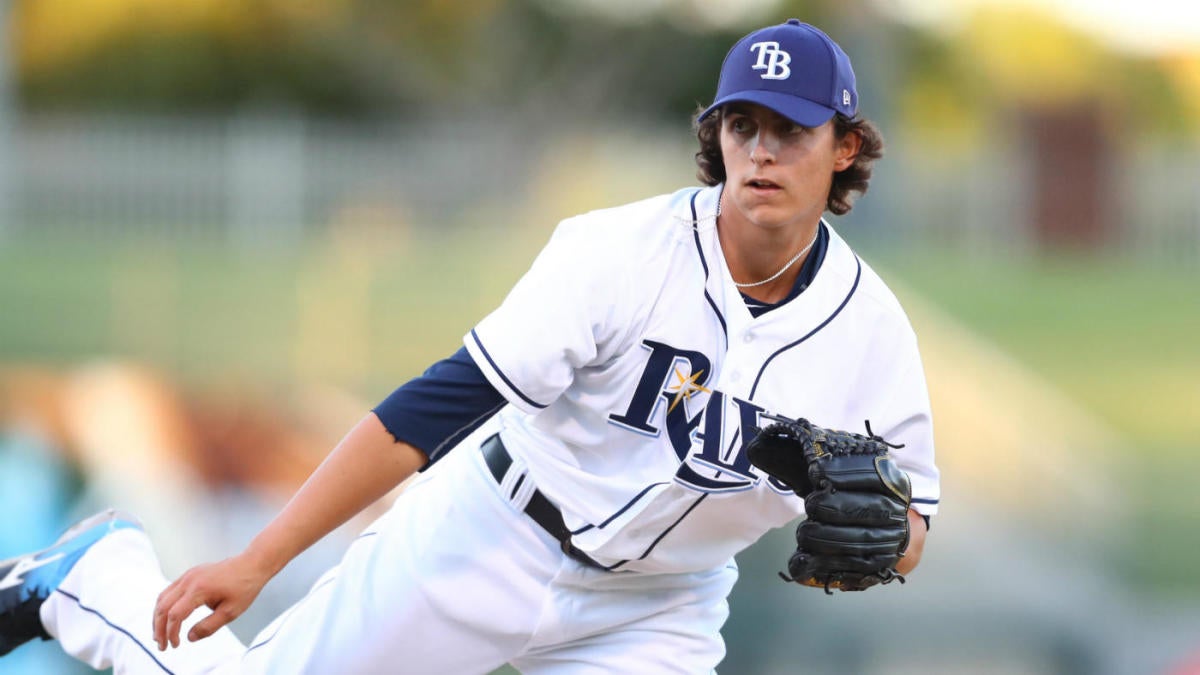 Let's hold out hope Honeywell ends up being a success story. For now, though, he's a long shot.
Brent Honeywell
, a former top prospect in the
Rays
system, can't catch a break with his right (pitching) arm. Honeywell hasn't pitched in a meaningful game since 2017 in Triple-A. In the spring of 2018, he tore his UCL and underwent Tommy John surgery. In June of 2019, he was throwing a bullpen session while working on a comeback and fractured his elbow. In 2017, Honeywell was 13-9 with a 3.49 ERA, 1.24 WHIP and 172 strikeouts in 136 2/3 innings between Double-A and Triple-A. He won the MVP at the Futures Game during the All-Star break in Miami that season and looked destined for stardom in the very near future.
It's a shame to see someone with the immense talent Honeywell was blessed with have such trouble staying healthy. The cold reality, however, is that our arms weren't really built to throw an orb overhand with such force. Some pitchers are able to do so for 20-plus years before finally seeing it go. Others can't hold up through age 24. Honeywell was once the prized jewel of a solid Rays' farm system. Heading into the 2018 season, he was ranked as a top-15 prospect by Baseball America,
MLB
.com and Baseball Prospectus. The latest piece of bad news for Honeywell came Thursday as the 25-year-old underwent a decompression procedure on his right ulnar nerve, per Josh Tolentino of The Athletic.
Perhaps the best part? Honeywell threw a screwball. A throwback! What fun. Here's a look at the pitch, particularly when he strikes out
Alex Verdugo
:
The worry now is we'll never get to see Honeywell ply his trade at the big-league level. The list of pitchers who had Tommy John surgery and then fractured their elbow isn't long — just Jarrod Parker and Nick Hagadone,
according to the Tampa Bay Times
. Neither ever made it back to the majors before retiring.