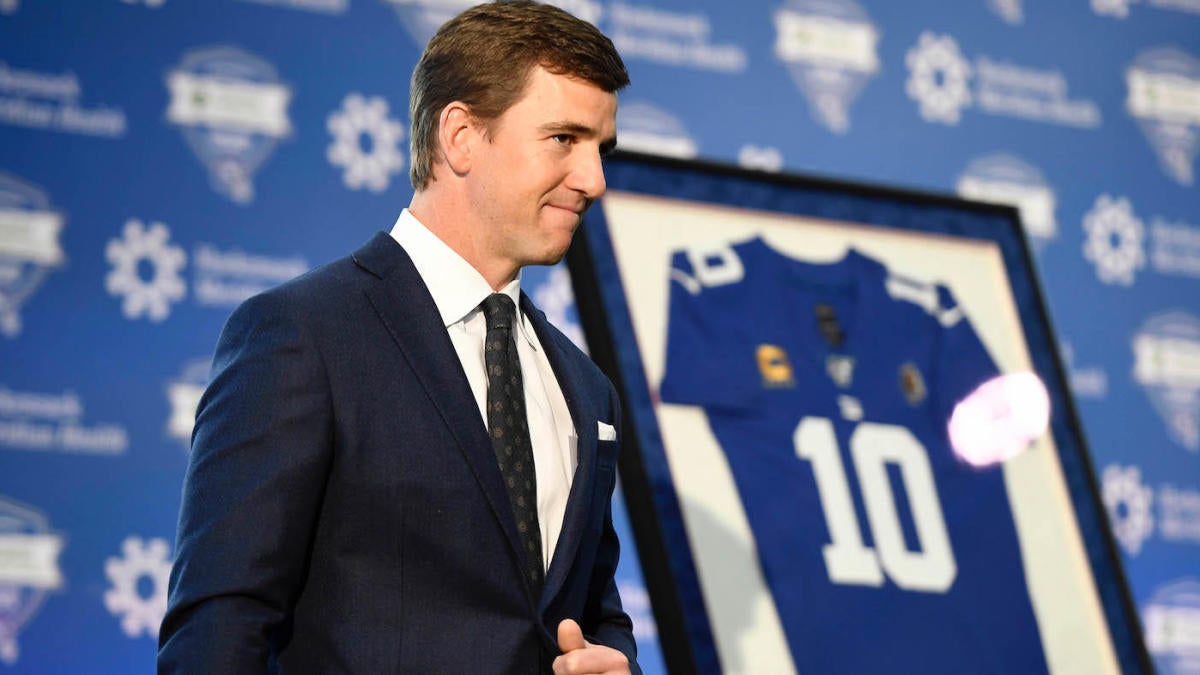 Before announcing his retirement from the NFL in January, longtime New York Giants quarterback Eli Manning hinted that he wouldn't consider returning to the Big Apple as a backup. Four months later, the two-time Super Bowl champion (and two-time Super Bowl MVP) has shed a little more light on that mentality, noting in a recent online commencement speech that becoming the team's No. 2 QB in 2019 after accomplishing what he had at the NFL level was "awkward." Addressing the graduating classes of 2020 as part of iHeartRadio's series of virtual celebrity commencement speeches, Manning spent much of his 11-minute commentary poking fun at lessons learned the hard way.
In between jokes about his experiences at Ole Miss, where he spent time in the back of a police car and dreaming about Scantron tests, as well as career advice from his dad, Archie, the former Giants great suggested that taking a back seat to Daniel Jones was, well, uncomfortable.
"I don't mind being in awkward situations or doing things that I don't necessarily want to do," he said, "like becoming the Giants' backup quarterback after winning two Super Bowls and walking away with the MVP. Embracing awkward is worth cultivating. Because life … rarely goes as planned."
Hardly a surprising revelation from Manning, who opened the 2019 season all but assured that he'd soon be replaced by Jones, the No. 6 overall pick in last April's draft. But it's still noteworthy considering the way Manning opted to hang up the cleats this offseason. Before officially stepping away from the game to close a 16-year career, the QB was apparently offered the chance to return to New York as Jones' backup for the 2020 season. As Manning pointed out, his resume — and a recent proclamation that he can still play starting-caliber football — simply wouldn't allow for him to stick around as the second fiddle under center.
That's not to say Manning didn't do exactly what he advised in the commencement speech. By all accounts, the veteran was quiet and supportive of Jones after being relegated to the bench following the Giants' 0-2 start in 2019, even if the change was "awkward."