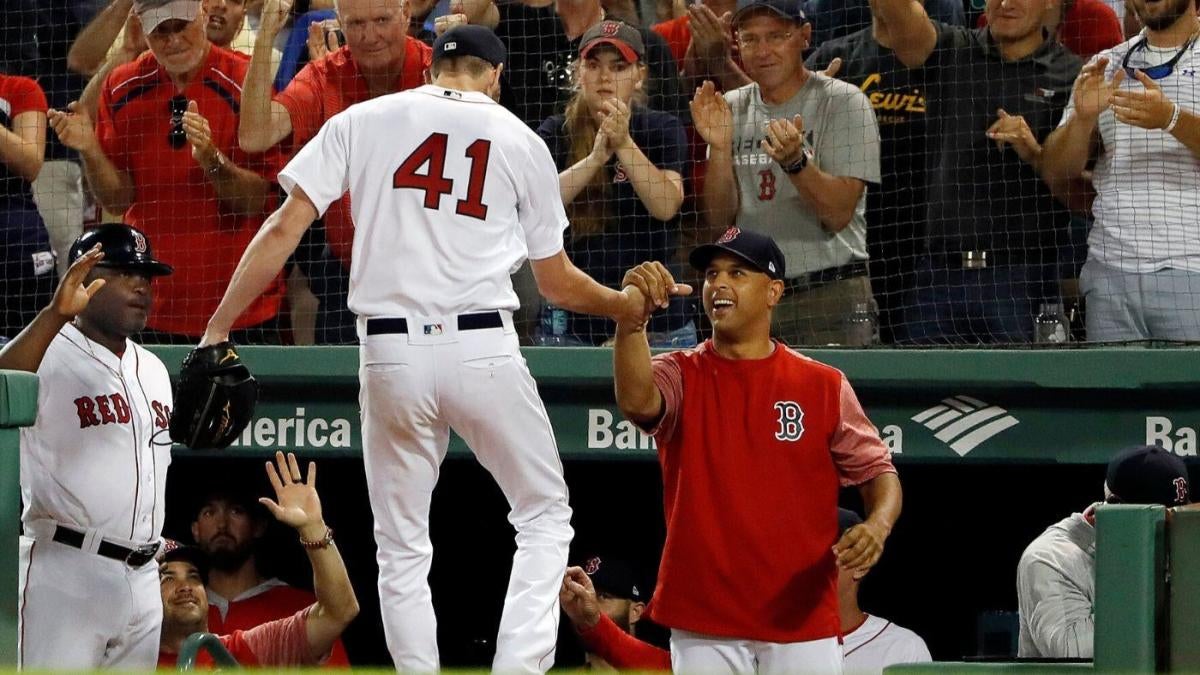 "Maybe I'm different, but I believe everyone blew this thing out of proportion."
Those cheating scandals involve the 2017
Astros
and 2018 Red Sox, who both won the World Series and were both eventually disciplined by
MLB
. Sale's Red Sox lost to the 2017 Astros in ALDS before winning the title the following year. One common element was Alex Cora, who was bench coach for the 2017 Astros and then manager of the 2018 Red Sox. Cora was an alleged ringleader of the Astros' sign-stealing scheme, but according to MLB's investigation wasn't directly involved with what Boston was doing in 2018. Cora stepped down as manager of the Red Sox earlier this year after his role in the Astros' scandal was beginning to come to light.
Red Sox
lefty
Chris Sale
will miss the entirety of the 2020 season — whatever the season looks like — after undergoing Tommy John surgery.
Sale recently spoke with ESPN's Marly Rivera
mostly about his recovery, but along the way he addressed
the cheating scandals
that dominated baseball discussion, at least until
the global pandemic
came along.
David Samson discussed Sale's comments on Wednesday's edition of Nothing Personal with David Samson. You can listen below.
In light of that backdrop, Rivera asked Sale about the scandals and about Cora's decision to step down. Sale said:
Sale goes on to emphasize what the Astros did was wrong but also says there's no use dwelling on what happened. Mostly, though, he stands by Cora's work as Red Sox manager and — in keeping with his notion that the scandals were blown out of proportion — says he still respects the manager who led Sale and the 2018 Red Sox to the championship.
"That was a blow. It was a big blow and it sucked. We didn't want to see him go because of the love and respect that we had for him, and he earned that. You don't just come into a big league clubhouse and get that kind of respect. AC [Cora] earned it."
"I lost zero respect for AC. And look at what I did in 2017, in the playoffs. In the ALDS, you have to win three games, which means you can only lose two. I lost two of those three games to the Astros that were cheating, right? The very next year, AC comes over to us and we won the World Series, and I learned who he is.
More from Sale, when asked if his opinion of Cora changed after the revelations: