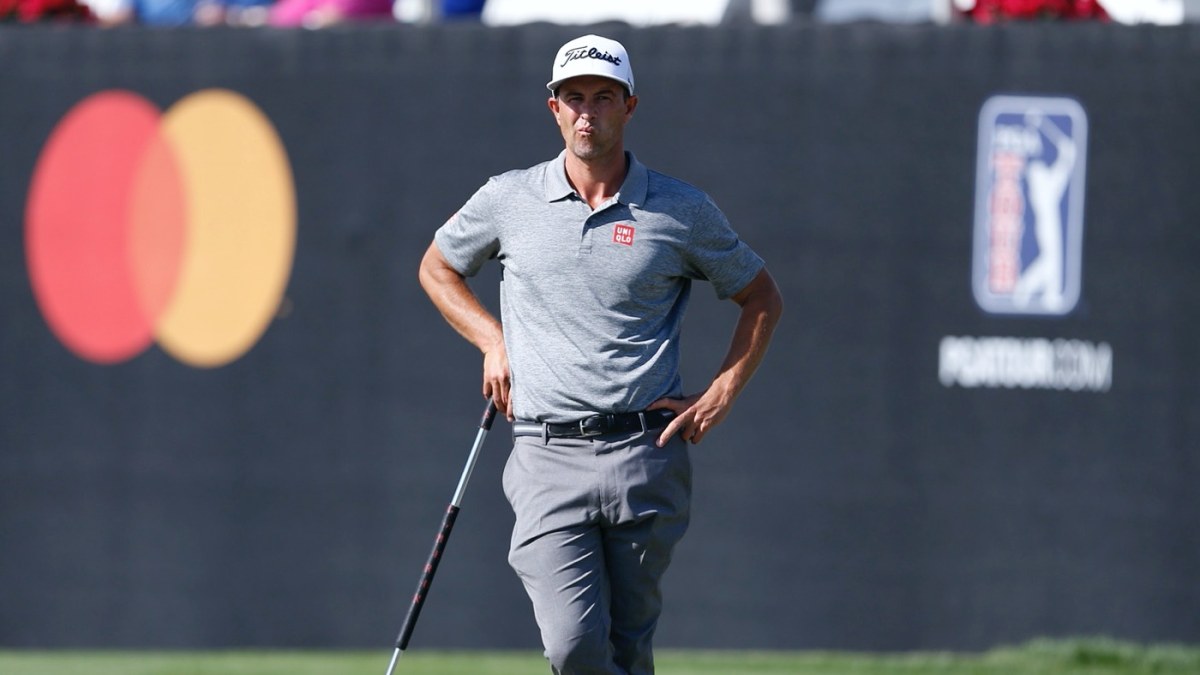 Two former No. 1 players in the world — Adam Scott and Lee Westwood — voiced their concern over the PGA Tour's planned return in the wake of the coronavirus pandemic. Both Scott and Westwood are currently outside the United States and don't plan to play when the PGA Tour restarts at the Charles Schwab Challenge in Fort Worth on June 11.
Though the Tour has implemented multiple tests for competitors in a given week, Scott said he still has some doubts and likely won't be back until later in the year when the major championships start to be played. The first of those is the PGA Championship, currently slated for Aug. 6-9 at Harding Park in San Francisco.
"They are being fairly thorough, but my initial reaction was I was surprised it wasn't tighter than it is," Scott told AAP. "What concerns me is dialogue that (the tour) is hopeful of returning one or two-hour test (results). You'd want that in place before competing.
"The other (concern) is it seems an asymptomatic person could operate within a tournament. If they're not showing symptoms and I somehow picked it up inside the course and I'm disqualified I'm now self-isolating (in that city) for two weeks. I'd be annoyed if that happened. I thought you'd start quite tight and loosen those protocols to normal if appropriate."
Scott, currently the No. 6 player in the world and a winner at the Genesis Invitational earlier this season, is looking to add to his one major victory with a PGA Championship in August, a U.S. Open in September or another Masters in November.
"I'm definitely going to sit out and see how the first few weeks of the PGA Tour pan out and if things are progressing well, playing Memphis the week before the PGA is a thought," Scott said. "I would have to think about staying in the United States through the U.S. Open."
For Westwood, it's less about testing and more about travel, which has always been a big question mark especially from an international perspective. Currently, folks flying to the United States have to quarantine for two weeks before resuming normal life.
"Right now I won't be playing them, not with having to leave here two weeks before, quarantine, then play the two tournaments, then come back here and quarantine again," Westwood told Golf Channel.
"It's six weeks for two tournaments, and to me that's just not worth it. And it's not worth taking the risk if everybody thinks that those kind of precautions have got to be in place. I don't feel like golf's a priority if it's that severe."
Both players voiced concerns that are common among PGA Tour members, especially those outside the United States. While the plan for the Tour to return is a fairly thorough one, it's nearly impossible to account for everything, which can create friction with international (and even domestic) golfers.
It will be interesting to see how these concerns are addressed and how testing and protocol evolves in the weeks and months ahead as the Tour forges ahead as one of the first big-time leagues back in action during the pandemic.