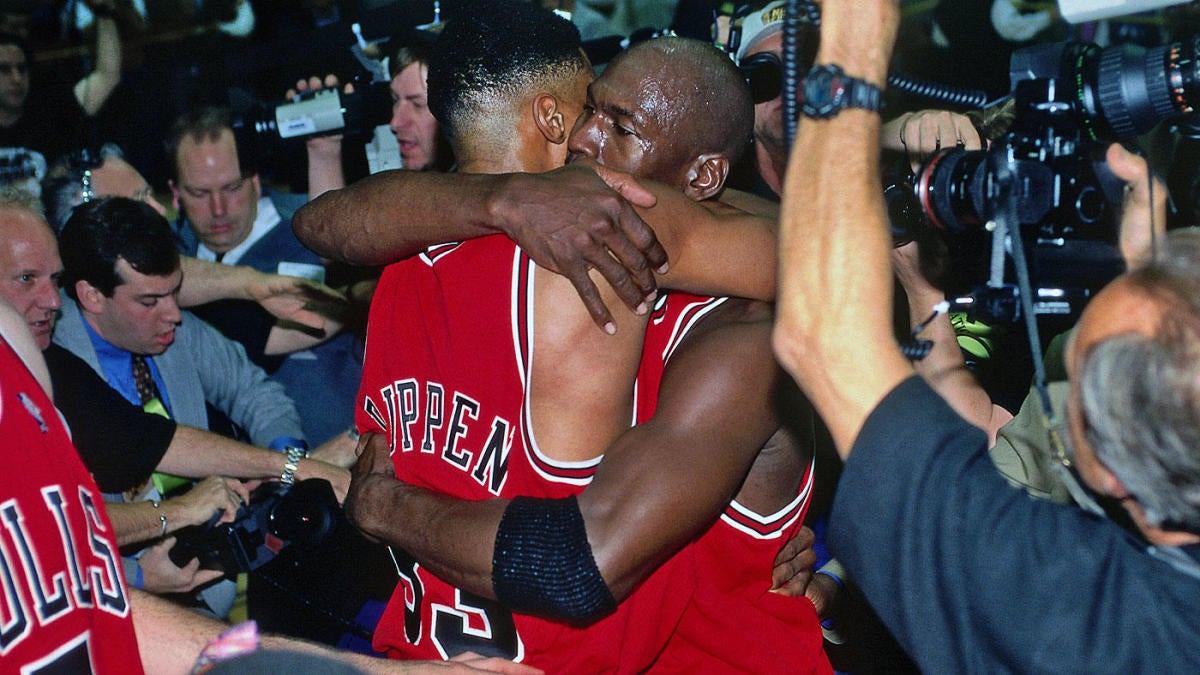 Even though "The Last Dance" has concluded, there's still a craving for Michael Jordan content as the NBA remains shut down due to the COVID-19 pandemic. The 10-part documentary provided us with behind-the-scenes footage of the Chicago Bulls' journey to a sixth championship in 1998, and it also gave us M.J. in the most unfiltered public appearance since his playing days.
The 1998 NBA Finals took center stage in the final two episodes of the documentary, with special attention paid to Game 6 and the iconic game-winning shot Jordan hit to secure the Bulls their sixth title. Even 22 years later, that game against the Utah Jazz is still one of the most adrenaline-rushing playoff games in NBA history, and now we'll get a chance to watch it like it's never been seen before.
ESPN is airing a special telecast of Game 6 of the 1998 NBA Finals on Wednesday at 9 p.m. ET, which is being called "Game 6: The Movie." The film promises to feature exclusive, never-before-seen game footage captured by five different NBA Entertainment cameras, presenting new and innovative views of the historic game.
Viewing information
Date: Wednesday, May 20 | Time: 9 p.m. ET
TV: ESPN | Live stream: ESPN app
Final score: Chicago 87, Utah 86 (Jordan: 45 points)