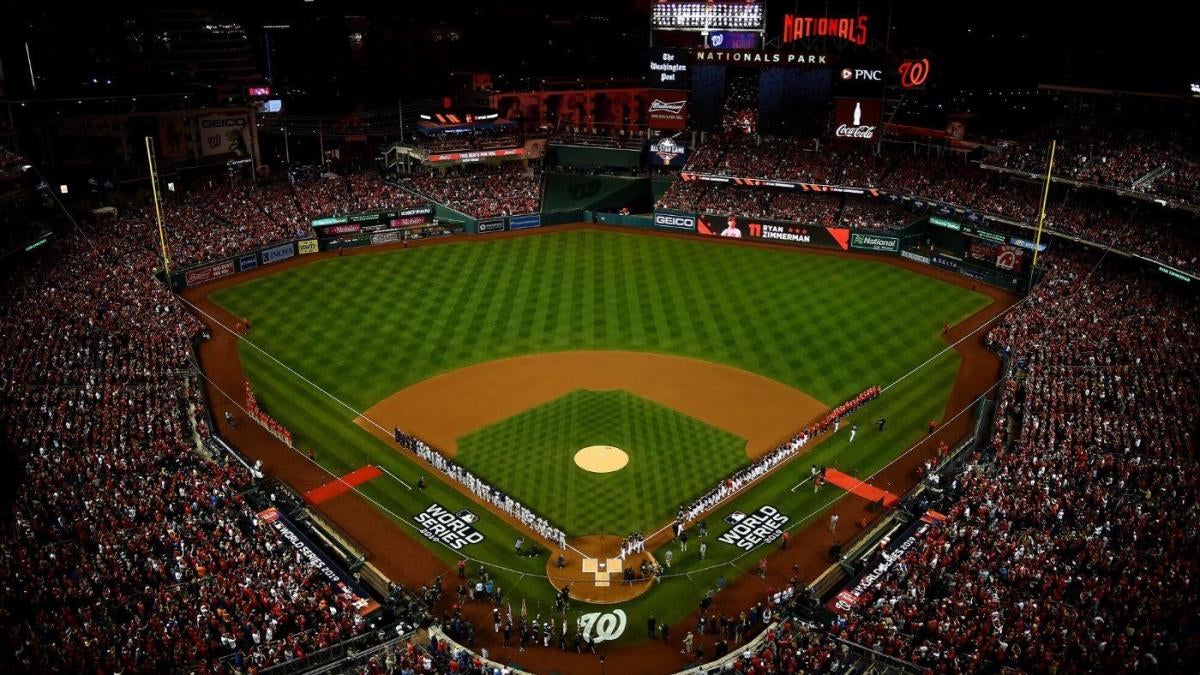 If Major League Baseball has a 2020 season (and the league and union are in their second week of negotiations), then don't expect the postseason to stretch deep into the winter. Rather, the league is cognizant about the chances of a potential "second wave" of coronavirus infections, and intends to have the playoffs wrap up no later than early November,
according to MLB Network's Jon Heyman
.
There had previously been thought that the postseason could stretch until late November.
The proposal approved by MLB owners last week
features an 82-game regular season schedule starting in early July and an expanded postseason. If the league is able to play without stoppages, he playoffs could begin near their usual date, in early October.
Ostensibly MLB's fear is that a second wave will make it more likely that a player or essential personnel member will contract the virus. Alternatively, the league could fear a situation where the country is forced back into lockdown, limiting the ability for games to be played.
Earlier in May, Dr. Shoshana Ungerleider, an internal medicine physician at Sutter Health in San Francisco,
said on CBS News that public health officials believe a second wave
is "very, very likely to happen." If that wave occurs during the winter, or the traditional flu season, Ungerleider warned that it could "put a heavy strain on an already taxed healthcare system." A week here or there isn't likely to guard
MLB
against the possibility that the playoffs coincide with a flare-up of COVID-19 cases. Heck, the start of the baseball season (if there is one) will all but certainly come at a time when the disease is still prevalent in parts of the country, including those hosting MLB games.