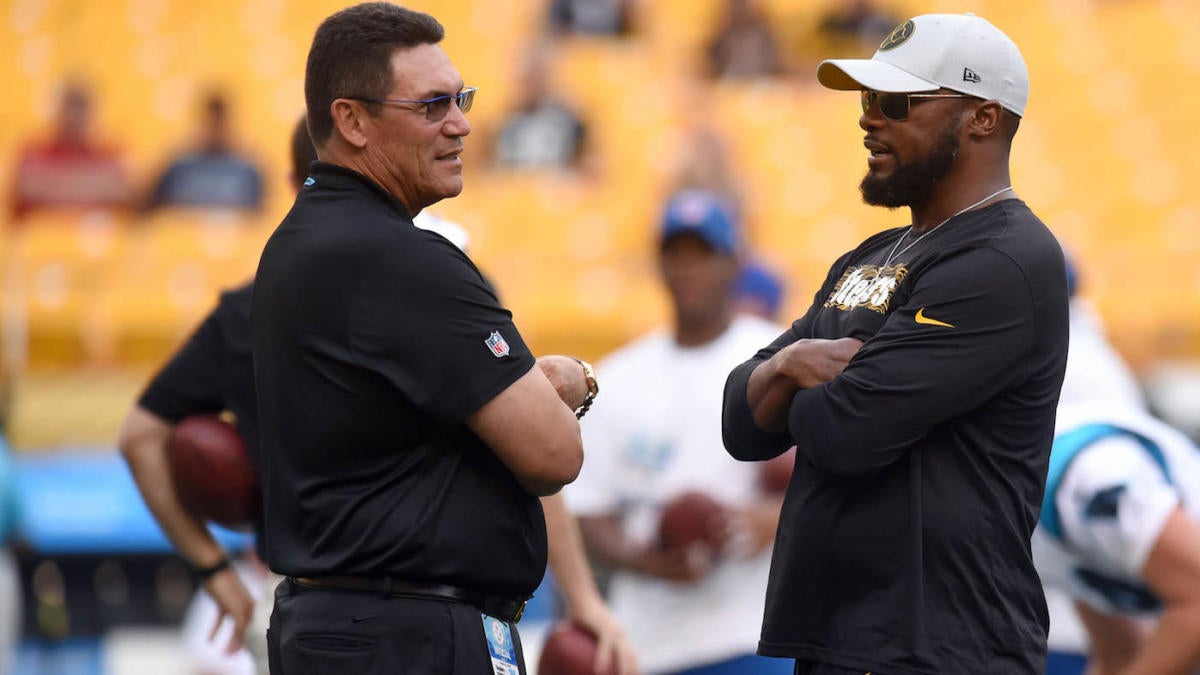 On the eve of the NFL's virtual owners meeting, the league is making changes to the Rooney Rule, according to Tom Pelissero of the NFL Network. Teams are now required to interview at least two external minority candidates for head coaching jobs and at least one minority candidate for any coordinator position, per Pelissero. Along with those changes, clubs must interview one external minority candidate for senior football operations and general manager jobs. League and team office positions also are required to include minority and/or female applicants for senior-level positions.
These immediate changes to the Rooney Rule, which was established in 2003, will be in effect after the meetings on Tuesday. What has yet to be determined is whether or not there will be even more additions to the Rooney Rule. According to a report last week from NFL.com's Jim Trotter, the league is set to propose more changes to the rule at the owners meeting on Tuesday. Those additions include ending a team's ability to block assistant coaches from interviewing for coordinator jobs with other teams and possibly providing compensatory draft compensation to teams that hire a minority candidate as a head coach or football executive.
As it relates to possible compensatory picks being handed to teams who hire minority candidates, two-time Super Bowl champion coach and Pro Football Hall of Famer Tony Dungy told CBS Sports Radio's Tiki and Tierney on Monday that he's not in favor of that specific addition, but understands where the league is coming from with the proposal.
"I'm personally not for it," Dungy said. "I can see the coach's point of view, especially the minority coaches. Hey, I don't want to think I got hired just because you're going to get an extra draft choice. I want to get hired because I'm the best person. I don't want that extra draft choice to help me. I don't want you to think I need more to succeed. I understand all that.
"I think it's kind of like the pass interference rule of last year. People felt like something needed to be done. Maybe it's not exactly the right thing, but hopefully, this sparks some conversation and maybe we come up with a different kind of incentive. I'm not for [draft compensation for minority hires] personally, but I understand where they're coming from."
Currently, there are four non-white head coaches and two non-white general managers in the NFL. Of the last 20 head coaching hires, three have been filled by a minority head coach.