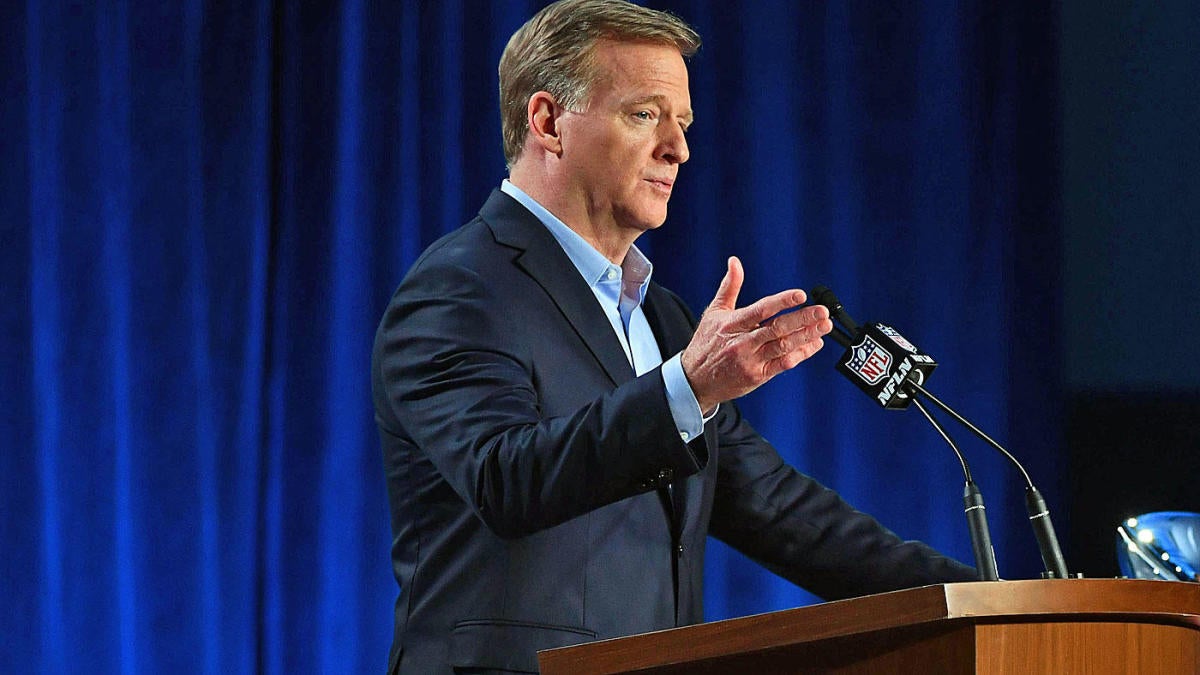 Nearly two months after indefinitely shuttering all team facilities amid the COVID-19 pandemic, the NFL has given clubs the green light to start reopening their doors. As ESPN's Adam Schefter first reported, commissioner Roger Goodell informed all 32 teams in a Friday memo that they can return select staff to facilities starting Tuesday, May 19, if their state and local regulations allow it.
Coaches and players will still be barred from entry to facilities, but if teams are permitted to gather under state and local guidance, in compliance with additional public health requirements in their jurisdiction, and have implemented previous protocols developed by NFL chief medical officer Allan Sills, they will be permitted to have no more than 50 percent of their staff — not to exceed 75 persons — return for onsite work. Any team that wants to reopen must also have its newly appointed infection control officer complete a required training program, hosted by Dr. Sills, on Monday, May 18.
Any team unable to meet all of the criteria, Goodell's memo said, can reopen for up to 75 staff on the earliest date thereafter.
The staff designated to return cannot include any coaches or players, and strength and conditioning staff will only be permitted onsite if they are continuing player rehabilitation. Similarly, if a player is receiving medical treatment or rehab, he'll be allowed to return.
That means any team that fulfills the criteria and resumes in-person work on Tuesday will mostly be sending members of the personnel, football operations, administration, equipment and medical staff back to the facilities. All of those who return will also be asked to engage in pandemic-specific protocols advised by Dr. Sills earlier this month — including entry temperature checks and promises to report any onsite COVID-19 cases to both Dr. Sills and the team's infection officer. Teams have also been advised to report any change in local governmental regulations to the NFL office.
"After we implement this first phase, and as more states and localities enact policies that allow more club facilities to reopen, I expect that additional staff, likely including coaching staff, will be allowed to return to club facilities in a relatively short time," Goodell wrote.
Additionally, the NFL and NFL Players Association are in ongoing discussions to create protocols that could potentially allow a certain number of players to return to team facilities as early as June.