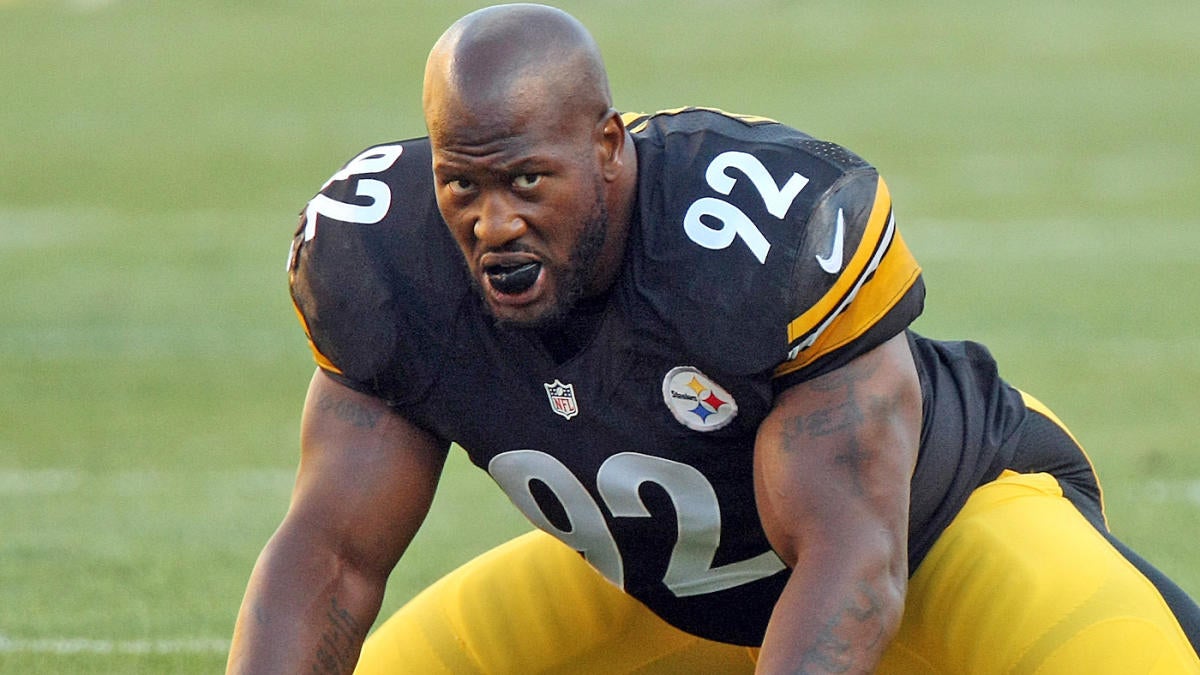 James Harrison recently stirred the pot when he said that he received an envelope from Steelers coach Mike Tomlin to supposedly cover a fine that he had received from the NFL back in 2010. Harrison, the Steelers' all-time career leader in sacks, had been fined $75,000 for a hit on former Browns receiver Mohamed Massaquoi. On Thursday evening, Steelers president Art Rooney II responded to Harrison's claim.
"I am very certain nothing like this ever happened," Rooney said, via Joe Rutter of the Pittsburgh Tribune-Review. "I have no idea why James would make a comment like this but there is simply no basis for believing anything like this."
Harrison's longtime agent, Bill Parise, echoed Rooney's sentiments when asked about Harrison's claim.
"Absolutely not. Never happened," Parise told the Tribune-Review. "I would have known that. It didn't happen."
Harrison made the comments during a recent appearance on the "Going Deep" podcast with Willie Colon, Harrison's former teammate in Pittsburgh. Harrison said that, shortly after being fined by the league for his hit on Massaquoi, Tomlin provided him with some assistance.
"I'm not going to say what, but he handed me an envelope after that," Harrison said.
Harrison's relationship with Tomlin turned sour during the end of Harrison's time with the Steelers. Harrison, frustrated over a lack of playing time, was granted his release late in the 2017 season. Harrison quickly signed with the Patriots, helping New England win the AFC title before retiring during the 2018 offseason.
In retirement, Harrison has been critical of Tomlin on numerous occasions, specifically as it relates to how Tomlin handled the situations surrounding former Steelers Le'Veon Bell and Antonio Brown.
Despite his unceremonious ending in Pittsburgh, Harrison returned for the 10th anniversary of the Steelers' 2008 championship team. The league's Defensive Player of the Year that season, Harrison's 100-yard interception return for a score helped the Steelers defeat the Cardinals in Super Bowl XLIII.