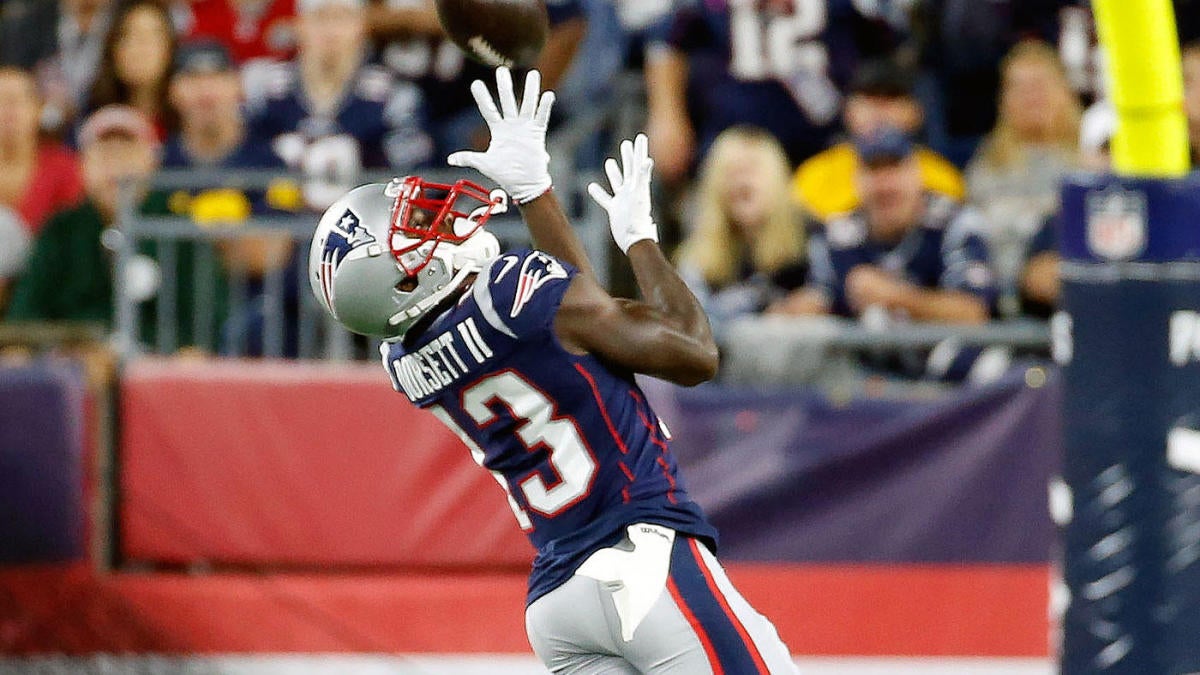 Russell Wilson has a couple of new wide receivers entering the 2020 season, including former New England Patriots wideout Phillip Dorsett. In 2019, Dorsett caught 29 passes for 397 yards and a career-high five touchdowns in four starts. He spent the last four seasons in New England and was part of the team that defeated the Los Angeles Rams in Super Bowl LIII, but he's finally ready for a new change of scenery.
Earlier this week, Dorsett revealed in a meeting with reporters that he actually had a chance to sign with the Seattle Seahawks last year, but instead opted to sign a one-year deal with the Patriots. Dorsett also said it was a "mistake" to pass up on the Seahawks last offseason.
"I could have went a lot of different places but I just felt like this was the right fit," Dorsett said of his decision to sign with the Seahawks, via Pro Football Talk. "I felt like it was one year — not too late because I could have come last year and I chose to stay in New England, but I didn't want to make that mistake again."
Dorsett made it clear that he didn't exactly regret his time with the Patriots — he was just ready for a change and the Seahawks were a franchise he thought could offer what he was looking for.
"I'm not going to say it's not any fun. Because at the end of the day, I went to two Super Bowls and won one. So you can't say there's no fun in that. There is fun in that," Dorsett said. "But at the end of the day when you're at practice, it's all business. When you're in the meeting rooms, it's all business. When you're on the practice field or the game field, it's all business. But I met some amazing people there. Amazing teammates, media, equipment managers, coaches. I had a great experience there. And I was just ready for the next step, you know, I'm blessed to be here. I can't wait to get going. And I'm just thankful."
Dorsett was originally drafted by the Indianapolis Colts with the No. 29 overall pick in the 2015 NFL Draft out of Miami. He caught a career-high 33 passes for 528 yards and two touchdowns in his second season with the Colts, but was traded to the Patriots ahead of the 2017 season for quarterback Jacoby Brissett.
The Seahawks now appear to have a talented wide receiving corps, which is led by Tyler Lockett and DK Metcalf. Seattle also selected former Florida wideout Freddie Swain in the sixth round of the 2020 NFL Draft.