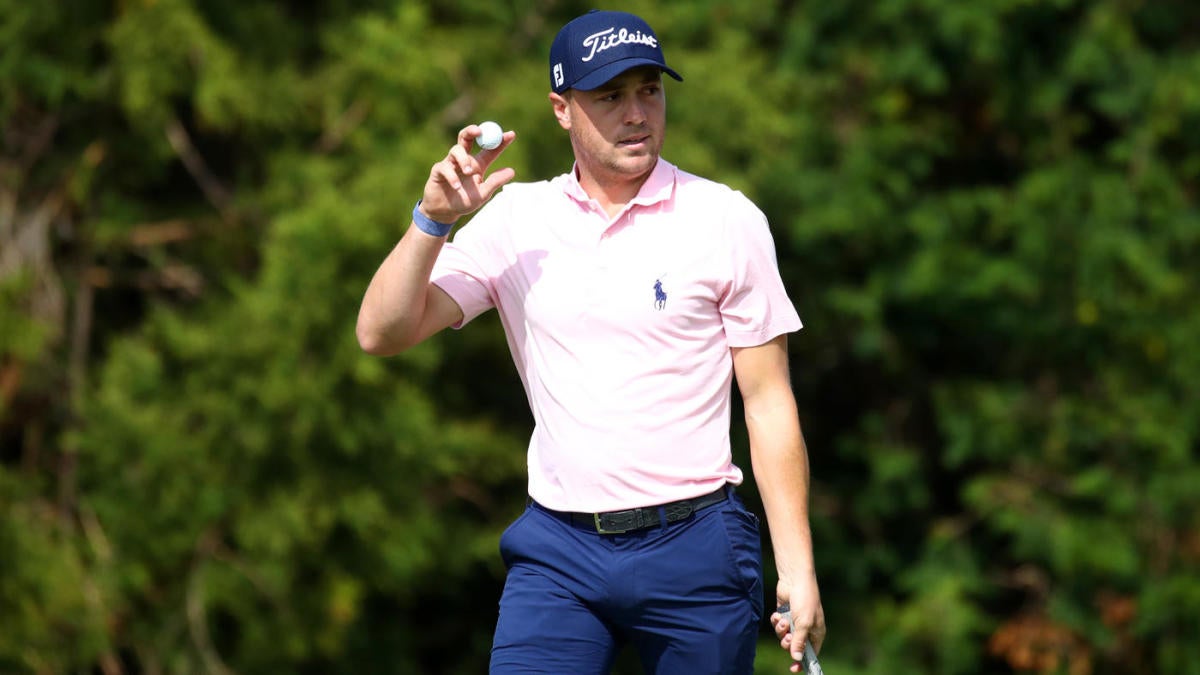 Justin Thomas is slated to appear on the cover of "PGA Tour 2K21," the first video game to feature PGA Tour players since EA Sports' 2015 title "Rory McIlroy PGA Tour. The new game will include 15 of the PGA Tour's top courses and will be released on PlayStation 4, XBox One and Nintendo Switch on Aug. 21.
"It's something you love to get approached about," Thomas told ESPN. "It's something I've never experienced, having never been in a video game. This is a heck of a start. It was awesome.
The game will feature a "PGA Tour Career Mode" in which players will partake in different challenge as they compete to become the FedEx Cup champion. Multiplayer online mode will include different challenges, such as alternate shots, stroke play, skins and scrambles.
"For me, the big thing I've noticed is the difference about how realistic it is," Thomas said about the game. "It's unbelievable. It makes the experience of playing the game. If I'm playing TPC Sawgrass, at 17, the people that are in the crowd are real spectators. They are legitimate people doing actual movements. You are creating your own player and trying to make it to the top like we do. The point of the video is to be as realistic as possible.
Thomas said the game has been "in the works of a bit" but that the entire experience has been exciting, as he loves video games. Currently the No. 4 ranked golfer in the world, Thomas has 12 PGA Tour victories to his credit. Most recently, he won the 2017 PGA Championship.