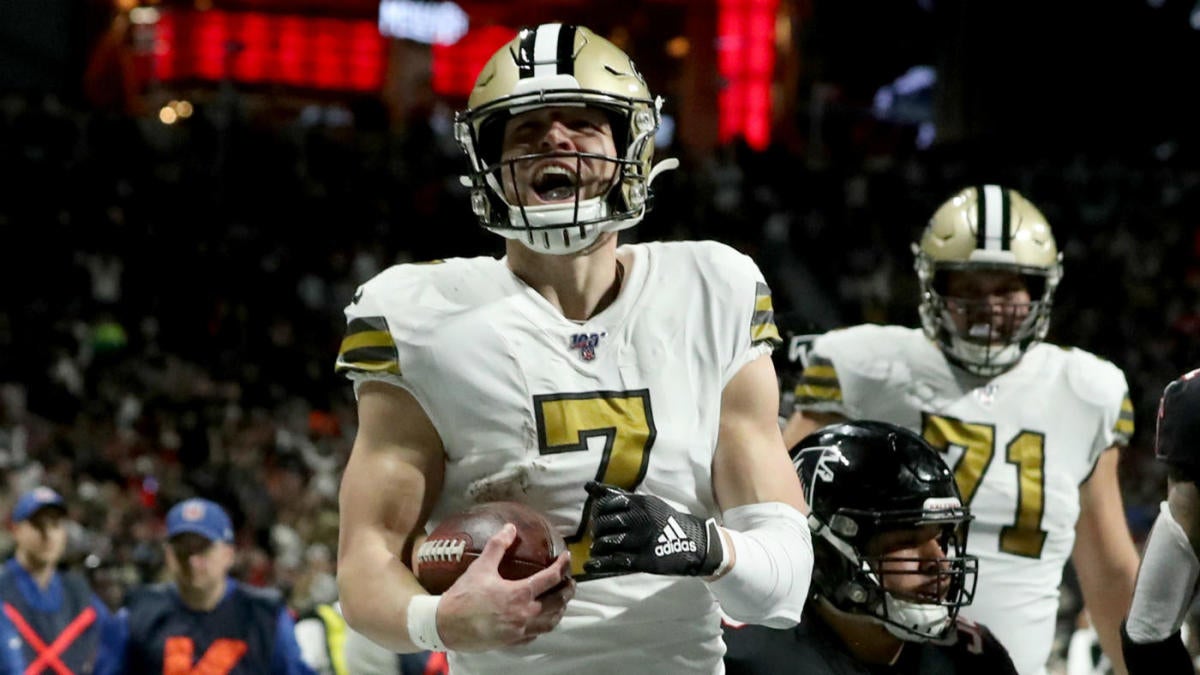 The New Orleans Saints already appear to have their succession plan in place for Drew Brees, even after signing Jameis Winston to a one-year deal. Head coach Sean Payton continues to shower praise on Taysom Hill, who appears to be in line as the heir apparent to Brees when the Saints franchise quarterback does decide to retire.
Even though Hill appears set to succeed Brees, the job won't be handed to him. Payton joined Aditi Kinkhabwala on CBS Sports Network's "We Need To Talk" to discuss the Saints' current quarterback situation and the immediate plans for Hill and Winston.
"It gives us a Hall of Fame quarterback playing still at an elite level and then two young prospects we're excited about, starting with Taysom Hill," Payton said. "We got a ton of confidence in him and there's a big reason why he was tendered with a first-round pick and then paid accordingly.
"When that time comes — and that'll be probably at some point sooner than later — and Drew [Brees] decides to retire, I see Taysom [Hill] being a guy that has a great chance to come in there and become that quarterback."
New Orleans has used Hill as a gadget-type player that can line up at quarterback and add another dimension on offense since signing him in 2017. Hill has thrown only 13 passes in his three-year career, but has been a force running the ball after receiving the snap and as a pass-catching option for Brees. This past season, Hill had 27 carries for 156 yards (5.8 yards per carry) and 19 catches for 234 yards with seven total touchdowns (six receiving).
Hill was the Saints' most dynamic offensive weapon in the playoffs (a wild-card loss to the Minnesota Vikings), completing his only pass attempt for 50 yards, carrying the ball four times for 50 yards and catching two passes for 25 yards and a touchdown.
While Hill doesn't have the resume or playing time one would warrant in becoming a successor to Brees, Winston does. Winston has completed 61.3% of his passes for 19,737 yards and 121 touchdowns in his five seasons, posting an 86.9 rating as the Tampa Bay Buccaneers went 28-42 in his 70 starts. Turnovers have plagued the 26-year-old Winston throughout his five-year career in the NFL, as he has 88 interceptions and 50 fumbles (losing 23) in 72 career games (111 total turnovers).
The Saints brought in Winston to provide competition to Hill for that No. 2 quarterback job, and Winston apparently has an opportunity to alter Payton's plans if he develops properly with the Saints. Regardless what happens, the depth chart battle will benefit both quarterbacks in 2020 and beyond.
"Taysom knows there's going to be competition and certainly Jameis knows that as well," Payton said. "To have two younger players that both have similar skill sets that I think endear themselves to winning, we're excited about."