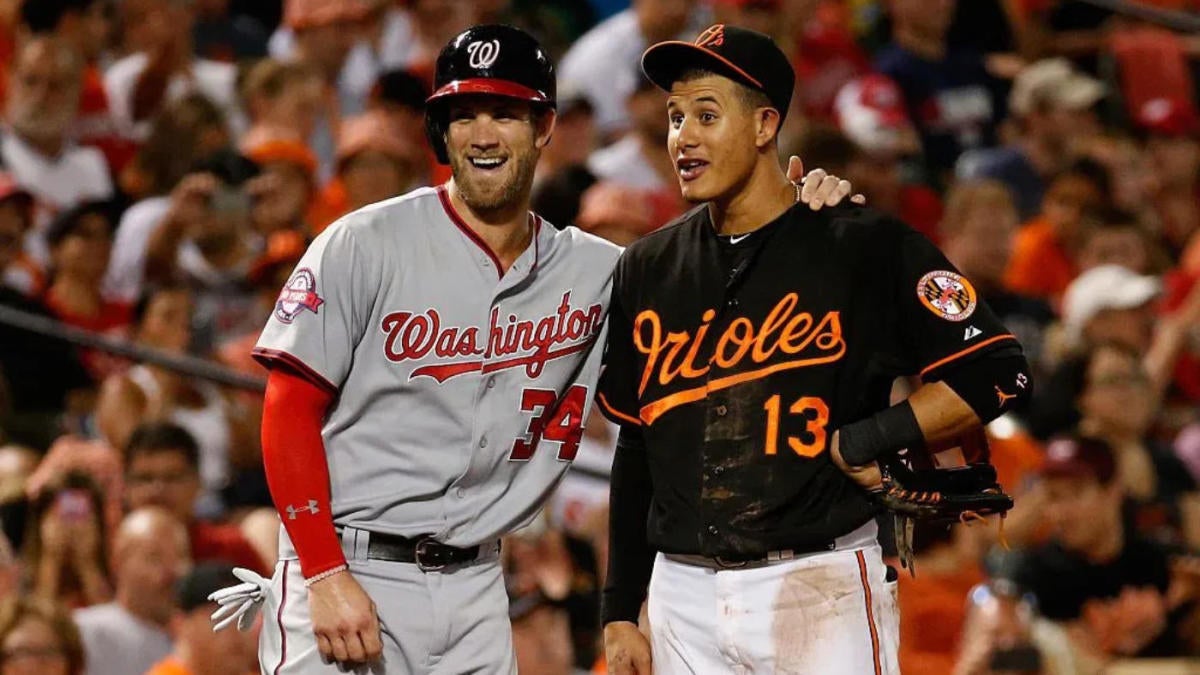 It has been 10 years since what is shaping up to be a historic 2010 draft. The 2010 draft has produced two MVPs and two Cy Young awards, dozens of All-Star Game selections, and no fewer than five players who are in position to receive serious Hall of Fame consideration down the road. If that sounds amazing,
consider what ESPN's Keith Law wrote prior to the draft
:
Because we can, we're going to step into our time machine and go back to the 2010 draft, and redraft the first round using what we know today. The redraft is based mostly on what the player has done to date — production during the player's team control years is of paramount importance here — but we'll also consider what the player is still expected to do going forward.
Also, the Rangers and Rays had extra picks in 2010 because they failed to sign their 2009 first rounder. Texas received the 15th pick in 2010 as compensation for failing to sign 14th pick Matt Purke in 2009. Tampa Bay did not sign LeVon Washington as the 30th pick in 2009, so the club was awarded the 31st pick in 2010. The two extra picks meant it was a 32-pick first round in 2010.
Like I said, unpredictable. The 2010 draft produced all that top-end talent even though the best intel at the time told us it had a good crop of players but not a great one, especially when compared to the previous two years and the upcoming year. The 2008 and 2009 classes were very good and the 2011 draft class is shaping up to be one of the best ever.
With all that in mind, it's time to dive into our 2010 redraft. Come with me, won't you?
As a result of the free agent compensation rules at the time, three teams did not have a first round pick in 2010: Braves, Mariners, and Tigers. Another team, the Red Sox, gave up its first rounder to sign a free agent but gained a first rounder for losing a free agent, so they still had a first-round pick. Here are the free agent compensation machinations: It should be noted the 2010 draft was held under the old free agent compensation rules. Back then, when a team lost a Type-A free agent, they received the signing team's highest draft pick in return, plus a supplemental first rounder. Sign a big free agent and you had to send your top selection to his former club. That is no longer the case. The compensation rules are much more relaxed now.
Mariners: Sent 18th pick to Angels as compensation for signing Chone Figgins.
Tigers: Sent 19th pick to Astros as compensation for signing Jose Valverde.
Braves: Sent 20th pick to Red Sox as compensation for signing Billy Wagner.
Red Sox: Sent 29th pick to Angels as compensation for signing John Lackey.
For the purposes of this redraft we are only going to consider players who signed in 2010. That means Kris Bryant (rejected the Blue Jays as an 18th-round pick) and Aaron Judge (rejected the Athletics as a 31st-round pick) are not part of our player pool even though they were drafted out of high school in 2010. They went to college and turned pro as 2013 draft picks.
"(The) quality of talent this year is below where it was the last two years, and is well below what we can already see for the 2011 draft."
If only Major League Baseball teams could draft with the benefit of hindsight. Can't-miss prospects miss all the time, and players no one really expected to amount to much can go on to win major awards. Because baseball requires so much repetition and refinement, its draft is more unpredictable than other major sports. Teams do their best, but there's a lot of luck involved.